Explore Belize with a crew of dual-sport nutcases from around the world! We'll be riding Belize's stunning dirt and tarmac roads across the jungle, getting off the grid, and enjoying the Caribbean vibes.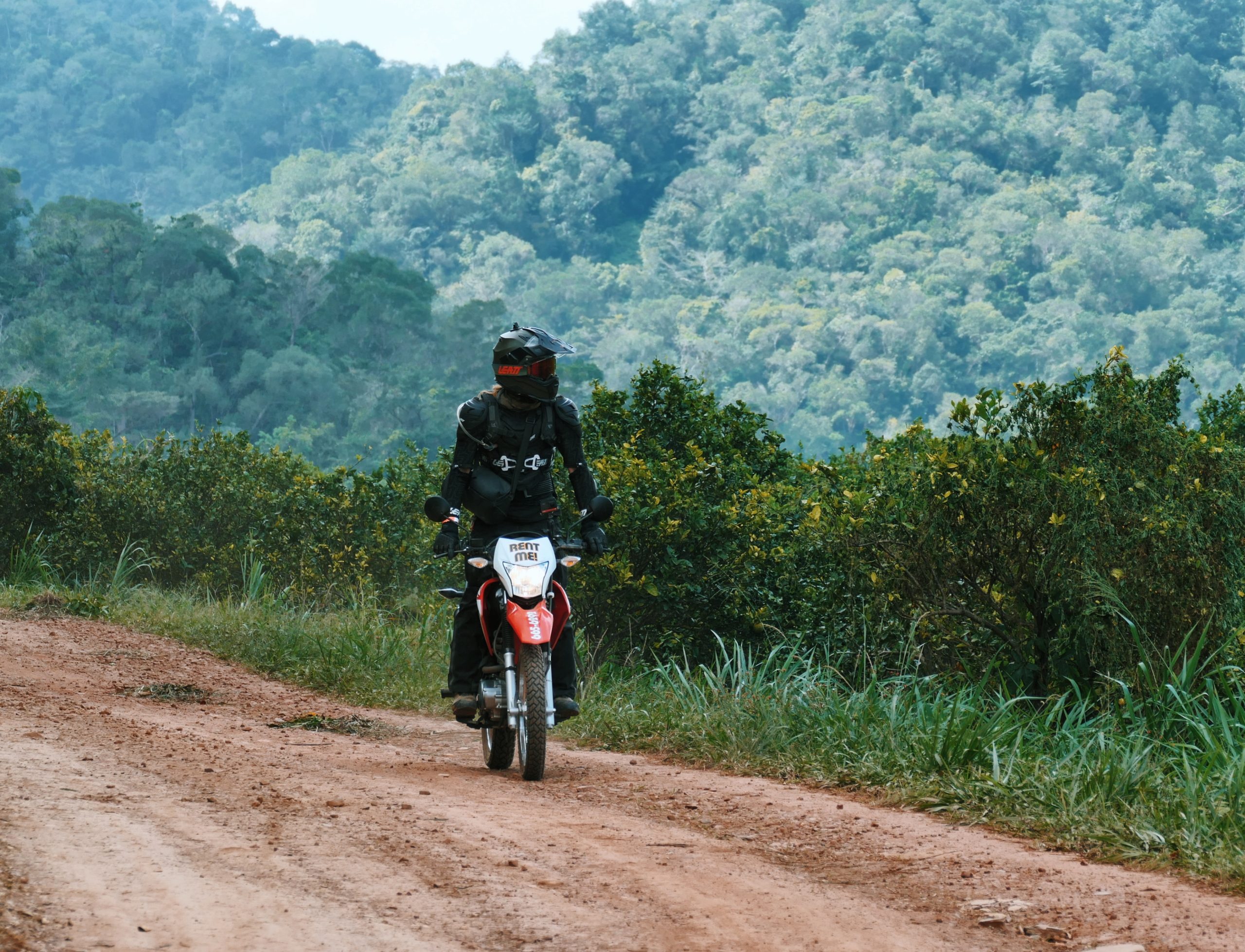 This October, we're doing a dual-sport motorcycle tour in Belize. We'll tackle some rainforest river crossings, see waterfalls, explore remote caves, dip into the Caribbean Sea, visit local farms and villages, enjoy delicious local food, and combine dual sport motorcycling with fly fishing, snorkeling, and river tubing – just because we can.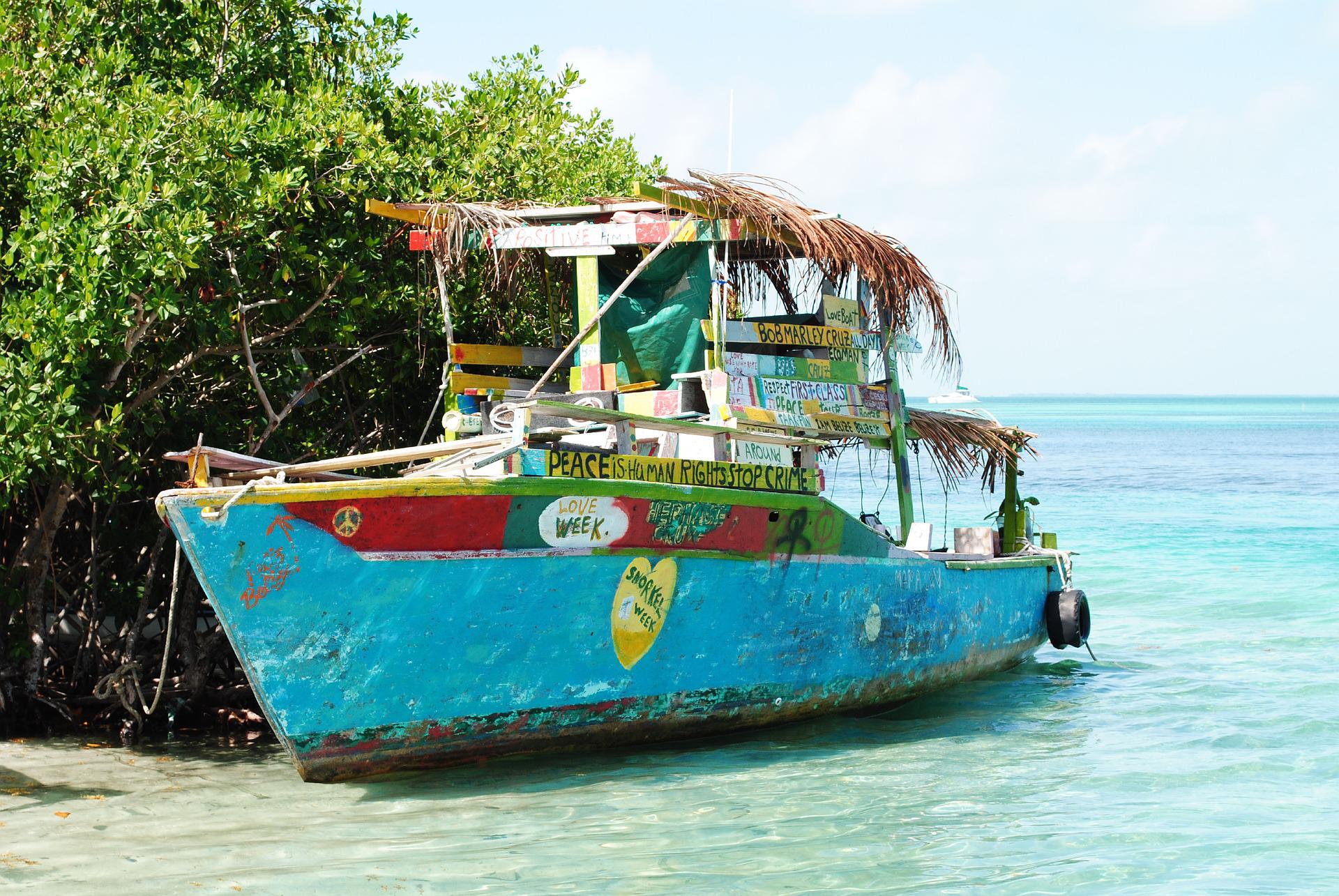 It's an adventure, a beach holiday, and a motorcycling expedition rolled into one unforgettable experience – you'll need your moto boots and your swimmers in equal measure!
The Plot: Undiscovered Belize on dual-sport bikes
The Dates: October 28 – November 06
The Bikes: Lifan 250
The Guides: Lennart and Bob (we speak English, Dutch, broken Spanglish, and a little German)
The Highlights: Cockscomb Jaguar Sanctuary, Hummingbird Highway, Mountain Pine Ridge Reserve, Guatemala border loop
The Pricing: USD 3,672// EUR €3,300 (Includes: bikes, fuel, accommodation, breakfasts, park fees, and the first beer upon arrival)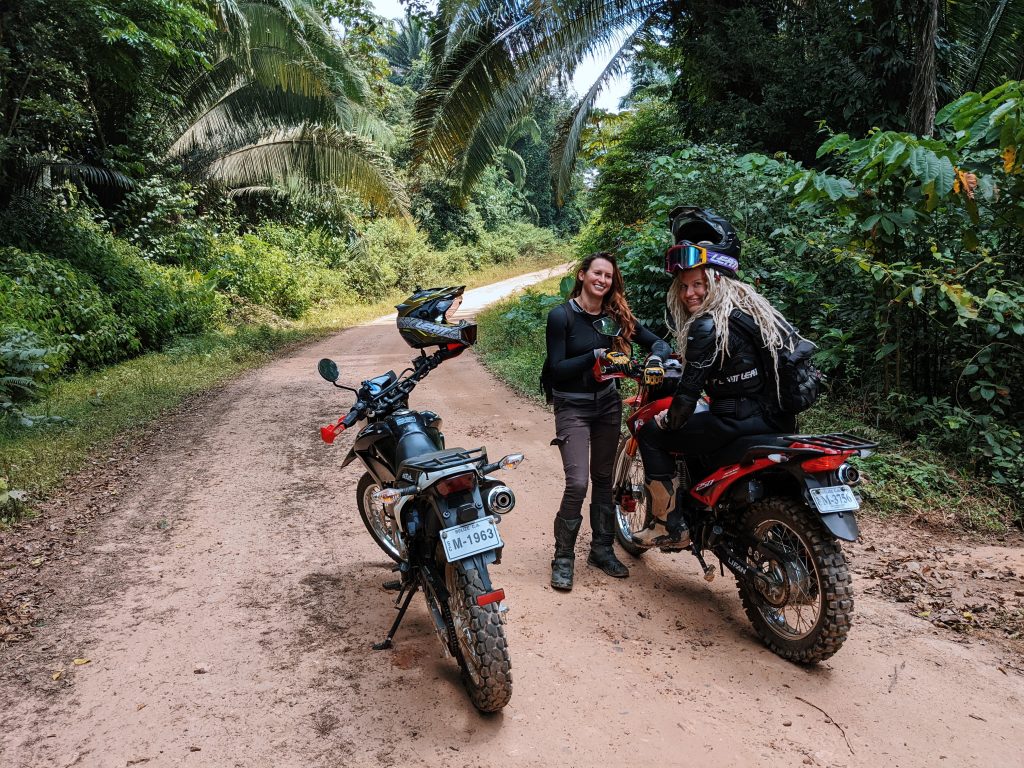 Belize is one of the most undiscovered motorcycling destinations in the Americas, and we're stoked to share this amazing little country with you.
Wedged between Mexico and Guatemala, Belize has got plenty of off-road riding, dense jungle, white-sand Caribbean beaches, and a very unique culture merging West African, Spanish, Mennonite, and indigenous Maya cultures. We promise Belize is going to take you by surprise, and we'll be riding some of its most scenic trails and roads aboard small dual-sport motorcycles.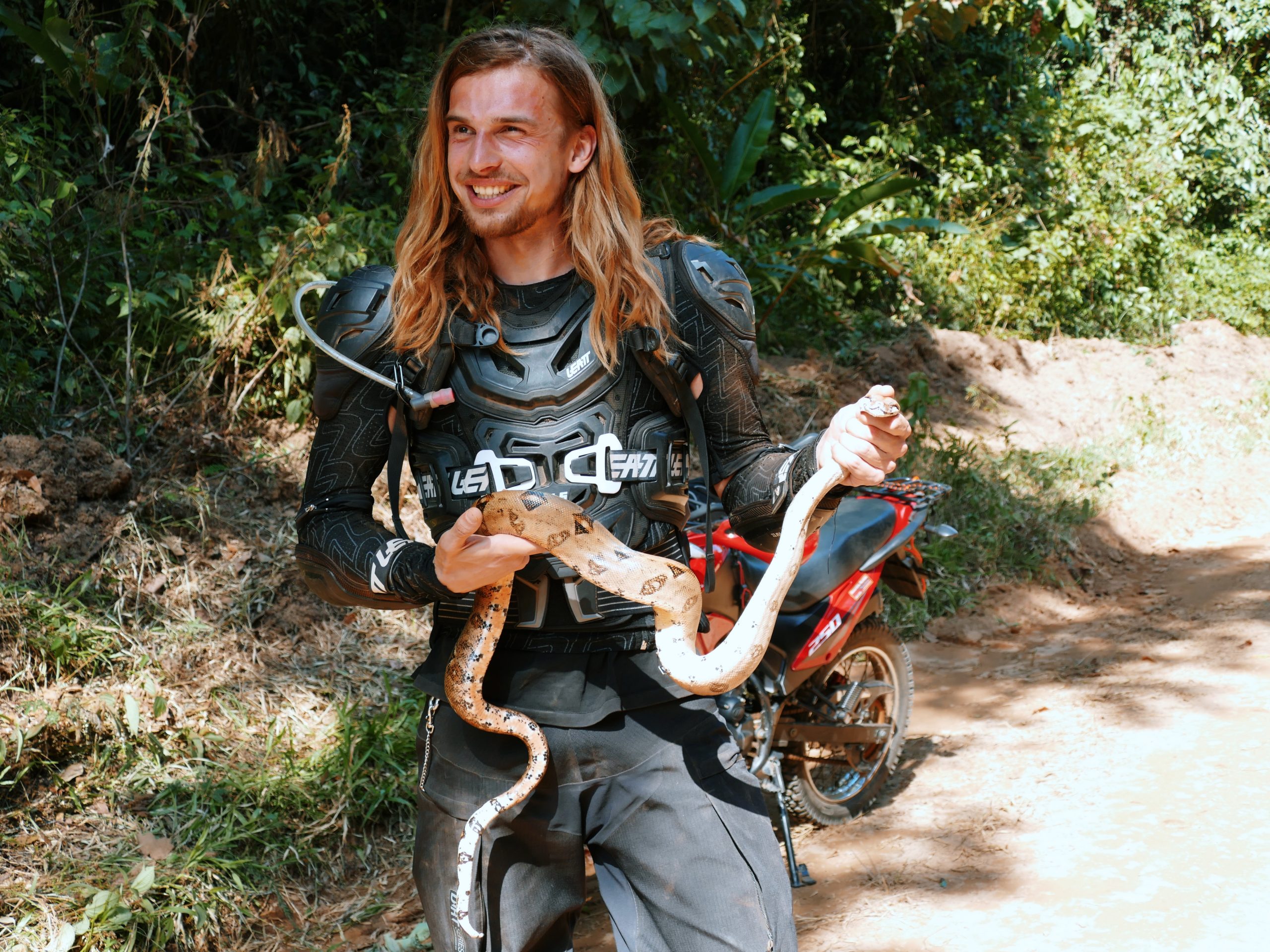 And it's not just about the riding: along the way, we'll spot wildlife (think scarlet macaws, crocodiles, and pythons), visit Mayan ruins hidden in the rainforest, and connect with the locals. On rest days, we'll go on a river cruise in a pontoon boat, snorkel over the second biggest coral reef in the world, fish for marlin, and join a Garifuna drumming party on the beach.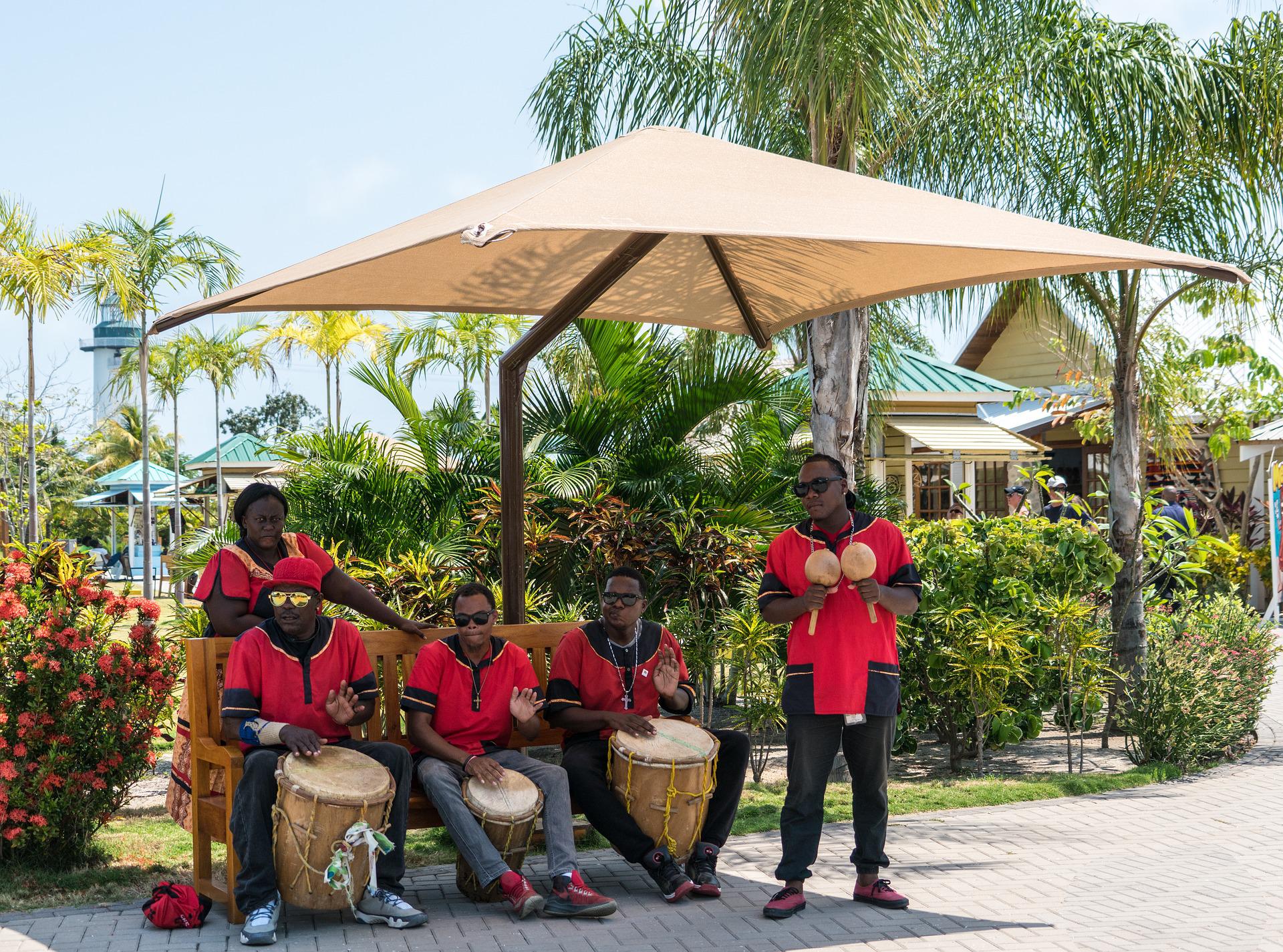 Belize is hot and humid, so every day, we'll be swimming under waterfalls, picnicking in giant stalactite caves, or jumping into swimming pools. Using the small beach town of Hopkins as our base camp, we'll kick back at a beachfront hotel with a view of the Caribbean, and as we travel Belize, we'll be staying in cool little jungle lodges and rustic cabins. This tour is an adventure on steroids – on or off the bike, we promise you'll be in a perpetual state of stoked!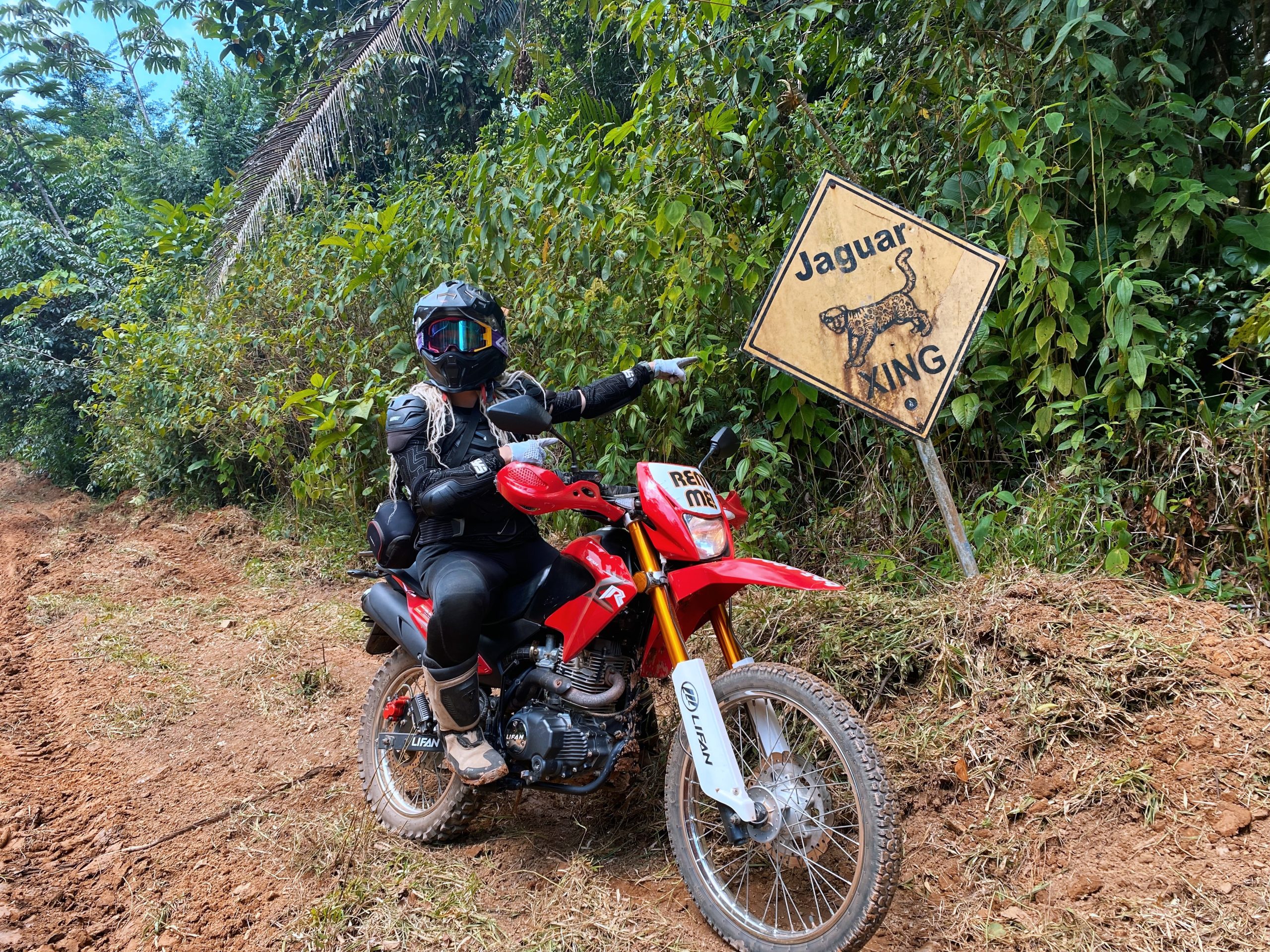 The Nitty Gritty:
–           This dual-sport motorcycle tour in Belize is for riders who are looking for unique, extraordinary motorcycle destinations, lots of dirt biking fun, and a combination of riding, adventure, and culture all in one go.
–           The bikes we chose – Lifan 250's – are lightweight, sturdy, and just about perfect for Belizean roads and trails.
–           Your guides, Lennart and Bob, are sworn motorcycle maniacs always on the lookout for the next obscure destination – but our priority, first and foremost, is YOUR adventure! We'll be guiding the tour, maintaining the bikes, making sure everyone's enjoying the ride, and taking care of every little detail along the way. We might, on occasion, get you into unspecified off-road trouble – but we promise we'll get you out of it, too!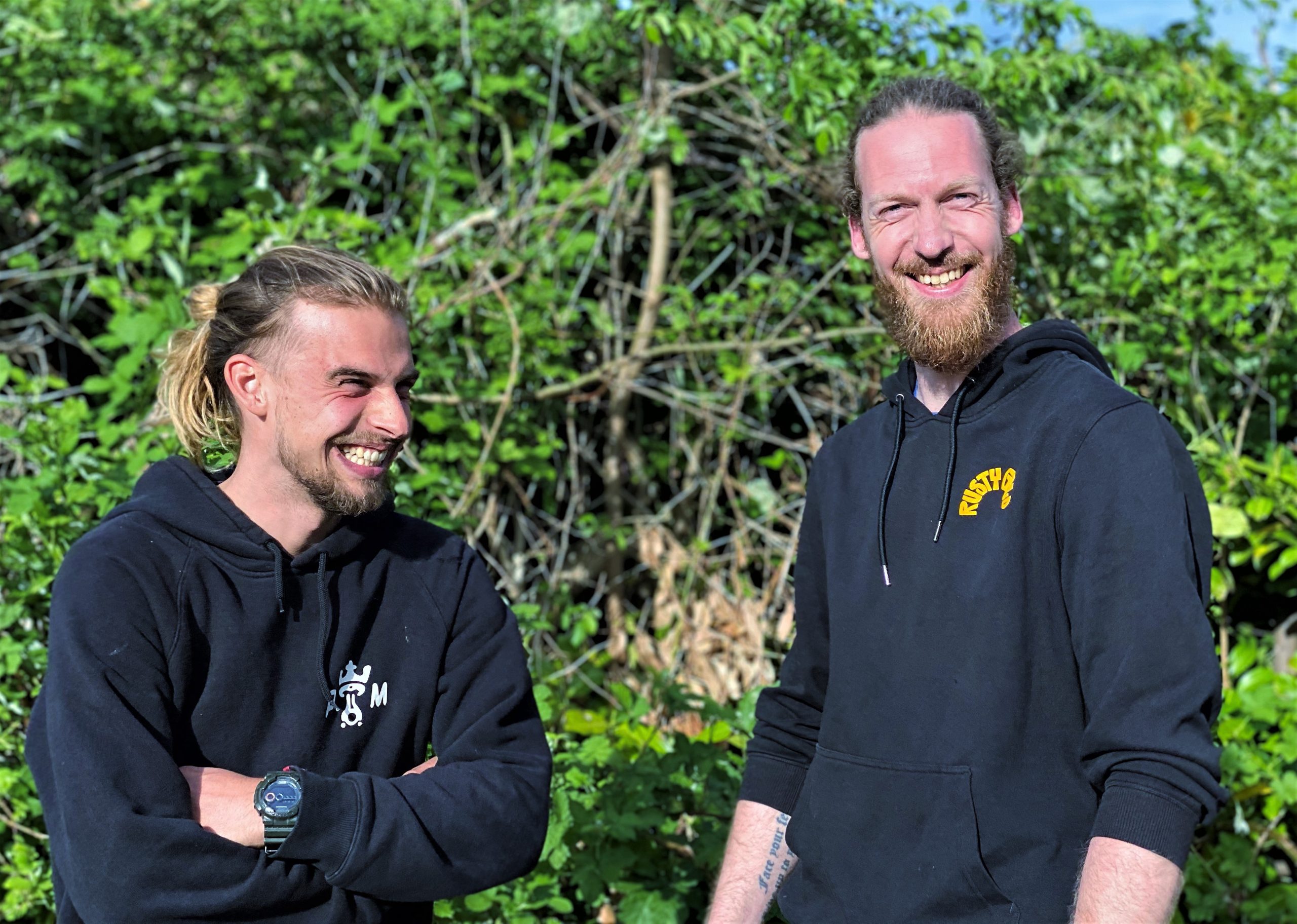 –           The tour duration is ten days including arrival and departure. In total, we'll have six riding days and two rest days in between so you can catch a breather and enjoy Belize off the bike, too – think world-class snorkeling, fishing, rainforest river cruise, jungle hikes, and the Caribbean.
Ready to ride?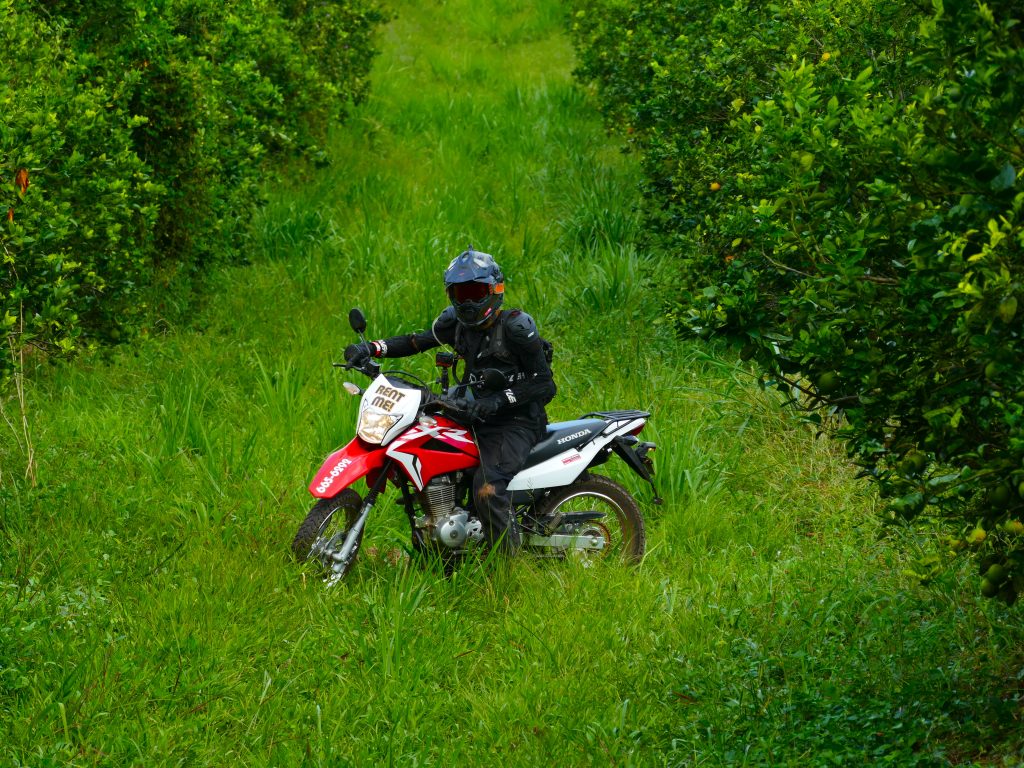 FAQ:
– What's it like to ride motorcycles in Belize?
Motorcycling Belize is as much about the riding as it is about getting off the bikes and seeing or doing something for a little while before hopping on the saddle again. We will be doing lots of backcountry roads, dirt trails, paved routes, and just about everything in between. The tour in Belize is about the adventure, the culture, and nature in equal parts!
– Where do I fly in?
You should book your flights to Belize City Philip S.W. Goldson International Airport. We'll organize the transfer to and from Hopkins for you.
– What gear do I need?
Bring your off-road-oriented riding gear. Expect hot and humid climate, so heavy adventure or touring suits may be too much.
– What's the weather like?
Hot, humid, and sunny! Hydration is key when riding in hot climates, so bring your camelback (or simply pack a few water bottles with you each day).
– What is the accommodation like?
In Hopkins, we'll stay at a relaxing beach resort offering air-conditioned rooms, beachfront views, spacious patios, and a restaurant. It's a fantastic place to unwind and relax; you will be able to leave some of your luggage here during the days where we'll be staying in different hotels to make your packing easier.
Other stays will be rustic places with simpler rooms, but we guarantee you'll love the jungle sounds, the fireflies, and the howler monkeys you may see right out of your window. The keywords here are simple and quirky rather than luxurious, but it's going to be an authentic experience!
– Who are the guides and the crew?
Your tour guides are Lennart Vonk and Bob van Huijstee, two Dutch adventure riders hellbent on discovering the world on motorcycles one obscure destination at a time. Your crew will be a cheerful mix of like-minded souls – adventure riders from Europe and North America looking to explore Belize on dual sport bikes and test out those aforementioned sketchy bridges and crocodile-taming along the way.
(Just kidding about the crocodile taming).
(Mostly, kidding).
VIEW TOUR ITINERARY AND BOOK YOUR SPOT
Call us: +447730712856