So, you've decided you want to go from ADV to rally and race the Hellas Rally Raid in Greece. Awesome! For me, the "why" of getting into rallies was the Dakar and the idea of chasing the impossible – but if your reason is simply to have stupid fun, that totally works, too.
Before we dig in, if there's a TL;DR situation happening, just watch this video, and you should be set…
…but if you're determined to keep reading, vamos.
Why Hellas?
Out of all the rally races out there, why should you pick the Hellas Rally Raid as your first rally?
For one, because the organization of Hellas Rally truly knows what they're doing. Meletis Stamatis, the heart and soul of Hellas, has been in the rally racing world for over two decades now, so you know you're in good hands. Hellas is designed for both pro's (Matthias Walkner learned to navigate by roadbook at Hellas, then went on to win the Dakar. Just saying), rally stars like Lyndon Poskitt and Chris Birch, and amateurs alike, which means it's challenging enough for the pro riders, yet manageable for adventure riders like you and me, too. The crowd at Hellas is as diverse as it gets, but everyone gets just the right amount of challenge, suffering, and fun.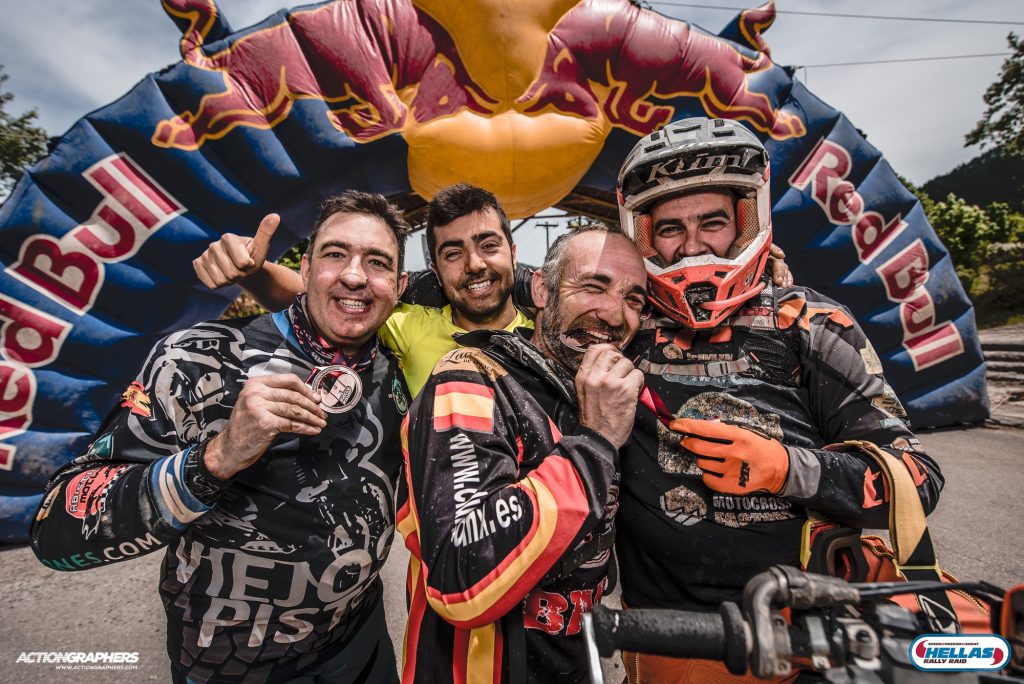 Another important factor to consider is your safety. At Hellas, there are 45 medics on motorcycles, quads, 4×4, cars, and ambulances, two mobile clinics, four local ambulances, and a helicopter on standby, so if anything happens, you'll get rescued and receive assistance. There are 45 track Marshalls spread throughout the route each day, eight recovery trucks for motorcycles available, and traffic is closed in 95% of the route. Each rider is provided with a GPS tracker with a direct communication system – in other words, Hellas is serious about the safety of their riders.
How about stunning scenery? Check. Diverse terrain and tracks? Check. Amazing atmosphere at the bivouac? Check.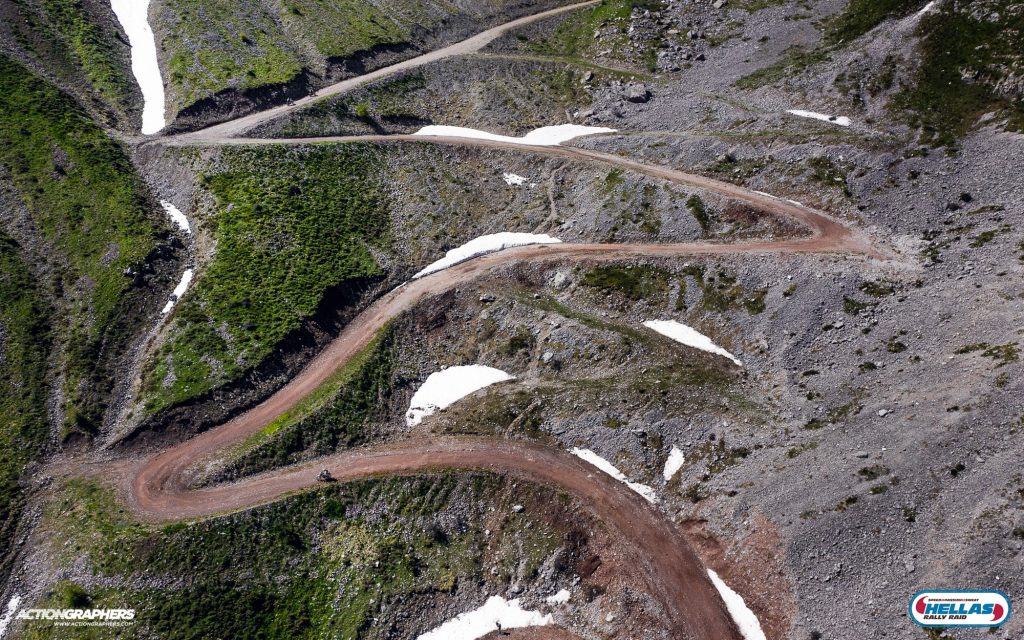 Ready to download that entry form yet? Before you do, let's take a quick look-see at a few things most rally first-timers tend to freak about the most.
Logistics of a Rally Race
First things first: when it comes to the big desert rallies like the Africa Eco Race, Rally Dakar, and so on, the logistics can get a little tricky. The bivouac moves each day, and if you've got a support crew, they'll need to move with it; if you're going malle moto (Original by Motul at the Dakar), rally staff will transport your tools and tent for you. Still, logistically, pulling off a rally like that is a monumental feat.
When it comes to European rally races like Hellas or the Iberian Rally, however, the bivouac does not move. That means that you're doing loops each day, coming back to the same location after every stage – in other words, you don't need to worry about transporting your camping gear and tools and/or your van or motorhome every single day. You can leave everything at the bivouac and go race. Sweet, right?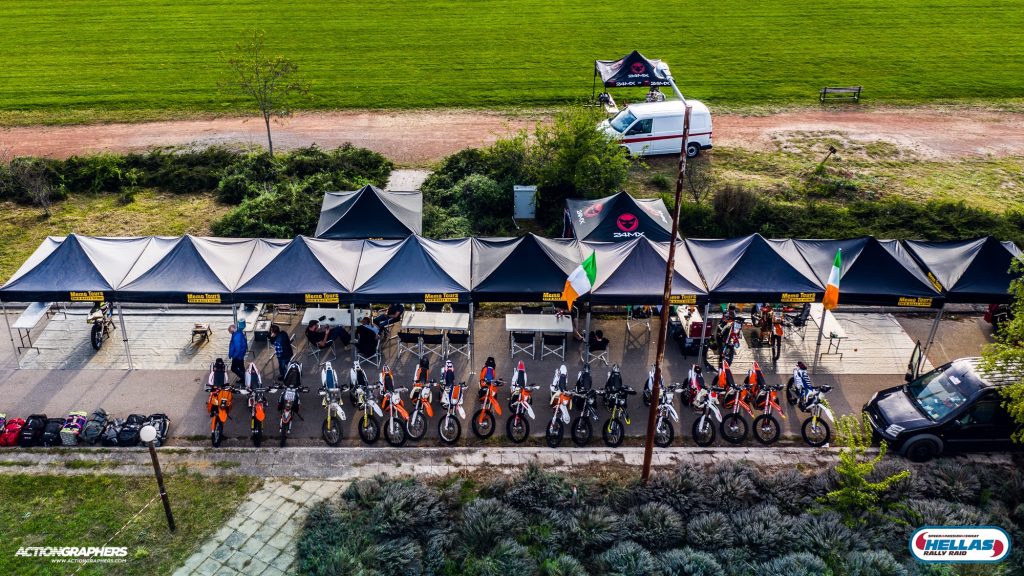 This year, Hellas will have one exception to this – the marathon stage will include spending one night in a different location. Fear not, though: the logistics, we're told, will be taken care of by the rally organization. So if this is your first rally race and you're looking at Hellas, you're good, even if you're flying solo. No fuss, no muss.
Hellas Rally Accommodation
Okay, so the bivouac won't move, which means you can just set up camp there. Pitching your tent or parking your van or motorhome at the bivouac will not cost you extra; the bivouac will have shower and bathroom facilities, as well as a cafeteria that serves food (and beer). If you're happy to camp throughout the entire rally, that's about it – just bring your tent, sleeping bag, and sleeping pad, and you're golden.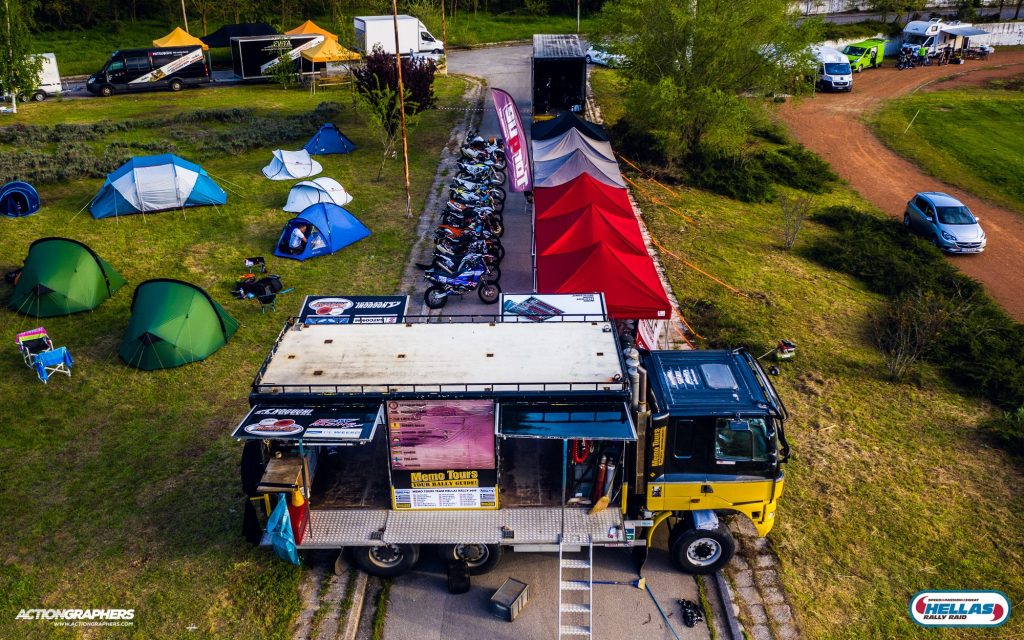 On the other hand, if this is your first rally and you know you'll be suffering (and you will be – trust me on this one), you can also book a hotel near the bivouac. Hellas 2020 bivouac will be based in Nafpaktos, so just take a look at Booking.com or get and AirBnB, ideally as close to the bivouac as you can. You don't have to get a hotel room, but once the exhaustion and fatigue start to set in, having a hot shower and a comfy bed available can be good. Like, real good – I booked a hotel during Hellas Rally 2019, and I thanked myself for it by about Day 3.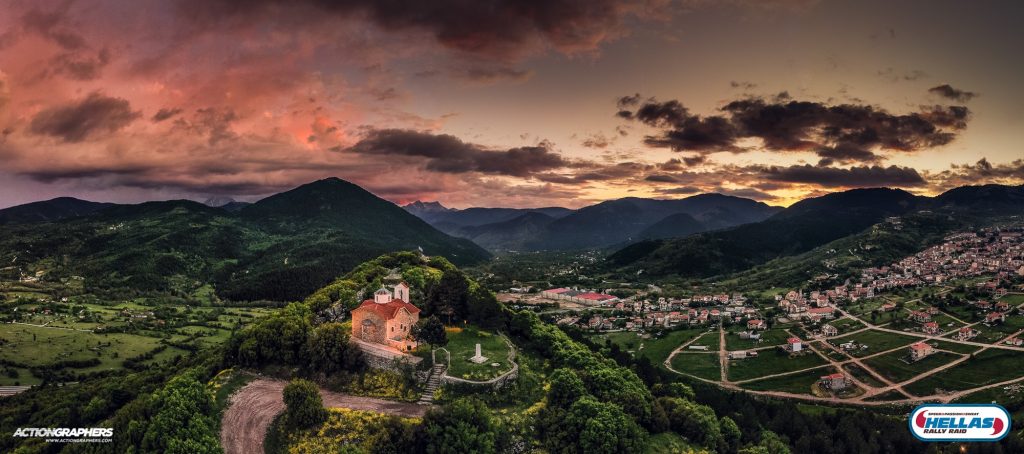 What Motorcycle Do You Need for a Rally Race?
According to Manuel Vitoria, a rally vet and the founder of Club Aventura Tuareg, your motorcycle. No, seriously:
If you have a reliable, off-road-ready machine that can take a beating over 7 days and some 2,000 kilometres of off-road tracks, that's the one you should take. Hellas Rally has several different amateur classes, so you can race on anything between 250cc and 1200cc. Personally, I think the smaller, the better – something like a 450-500cc would be ideal – but also personally, I race on my Suzuki DR650, so go figure. I'm using my clunky DR because that's what I've got, and I can't afford to buy a rally bike (yet. Yet!); but it does have its perks, like being indestructible and not requiring a daily oil change.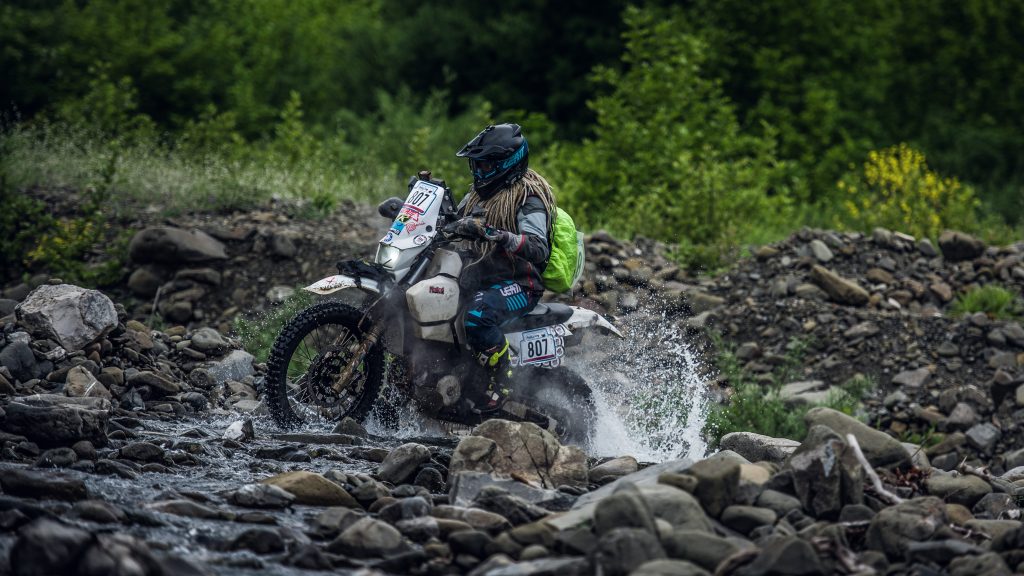 Renting a Motorcycle for Hellas Rally
If you're not sure what motorcycle you need for a rally race, and you don't want to trash the bike you currently own, there's always the option to rent one. It can cost you anywhere from about 1,500-2,000 euros for the entire week, support included, which is kind of awesome because each day, after you get back to the bivouac, you'll be able to simply leave the bike with the support crew and go have a cold one.
Alternatively, if you're hellbent on racing your own bike but haven't got a clue what "carburettor" means or how to locate your air filter, you can hire a support team to look after your bike. At Hellas, you'll come across these two amazing support teams, and I highly recommend both:
Nomadas Adventure, rally motorcycle rental & support crew founded by Hernan Samaniego who's both awesome and hilarious (and will pour tequila down your throat once you cross that finish line. Ask me how I know)
Enduro Greece and their fearless leader Vasilis Boudros who pretends to be all serious and grumpy but is actually a big goofball and can help you out of any jam you'll get yourself into during a rally (which you inevitably will).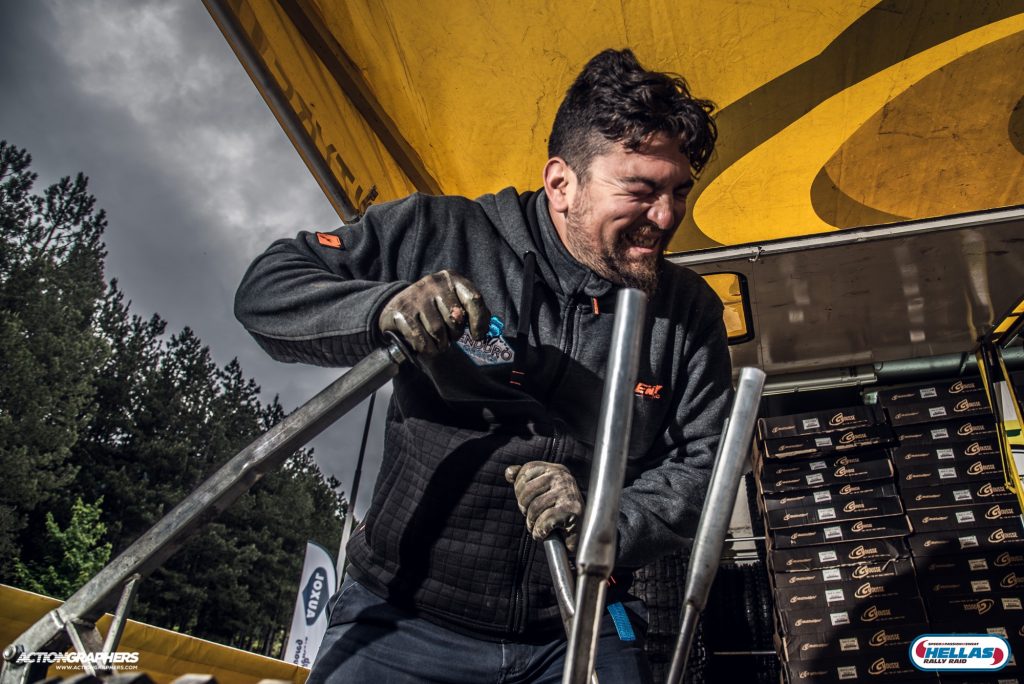 How to: Roadbook Navigation and Equipment
OK, look, so when I first saw a roadbook navigation tower at the Rally Dakar bivouac in Lima, I thought I was staring at some weird alien device. It's intimidating, I get that, but if I could figure it out, you can, too.
Here's a video on how to understand, read, and use your roadbook:
And when it comes to buying the entire roadbook navigation set up, you've got several options. One, buy it brand new from F2R and just be done with it, but it will leave a dent in your bank account. Two: find a second-hand one on eBay or rally forums. Three: rent the set up, then, if you survive the rally and decide you're going to be racing more, pay them the rest and keep it. For this, check out the Laba7 crew – they've got some decent set ups going, and they offer the rental option.
Or, as electronic roadbooks are getting more and more popular, just get a cheapo tablet, stick it on your handlebars, and wing it. For DIY tablet braces, mounts, and that whole thing, check out Dirt Bike Jesus and the Rally Kit Builders Facebook group.
If you're still freaking out, you can always opt for the Hellas Enduro Cup (Former Hellas Lite) class where you'll be allowed to carry a GPS unit as a backup. If you need this for confidence, go for it, but to be honest, roadbook is a lot – and I mean a lot – more informative and faster to read than blindly following a track line on your tiny GPS screen. Still, the choice is yours!
Rally Builds, Upgrades, and Farkles
I can't even begin to count the numbers of anxious messages I get from people inquiring about rally builds. "Do I need a rally build?", "Do I need to get all these really expensive upgrades?", and so on, and so forth.
No. No, you don't.
If this is your first rally race ever, as long as your bike is an enduro/dual sport, as long as it's in a good shape, mechanically sound, and comfortable for your skill level, as long as you put some good off-road tires on it and keep an eye on the bike every day to maintain it, you're good.
Now if, after you make it to the Hellas Rally finish line, you realize you're hooked, and if like me, you find yourself plagued by delusions of doing better and improving your personal result the next time, you can start worrying about rally builds then. You can get a better suspension, you can get a rally kit, hell, you can get a Lyndon Poskitt bike if that's your jam; but that's after you complete at least one bigger rally race.
For now, just race.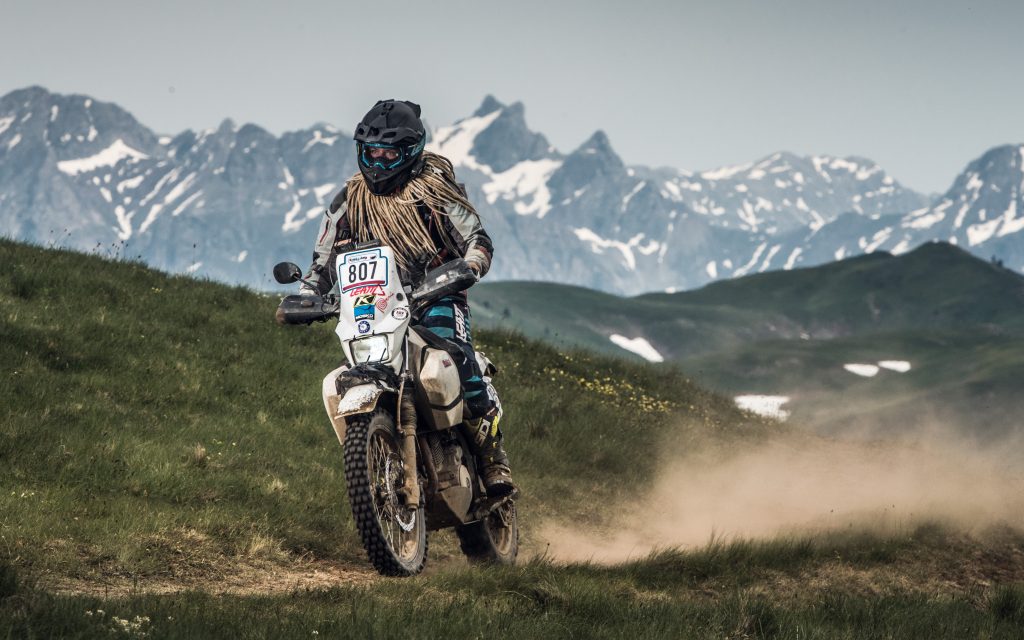 Hellas Rally Classes Explained
Alrighty, so you're ready to go and fill out that entry form, but alas, there's a whole bunch of different classes to choose from. Don't despair. If this is your first rally, you'll be among the amateur riders, which means you don't need an FIM racing license (yay, amirite?). Of those, you can pick:
M1 to M6 (<290cc bikes to 1200cc bikes)
Adventure Raid – big bikes, no roadbook, easier tracks
Or
Enduro Cup – 70% or the rally route, roadbook navigation, GPS allowed.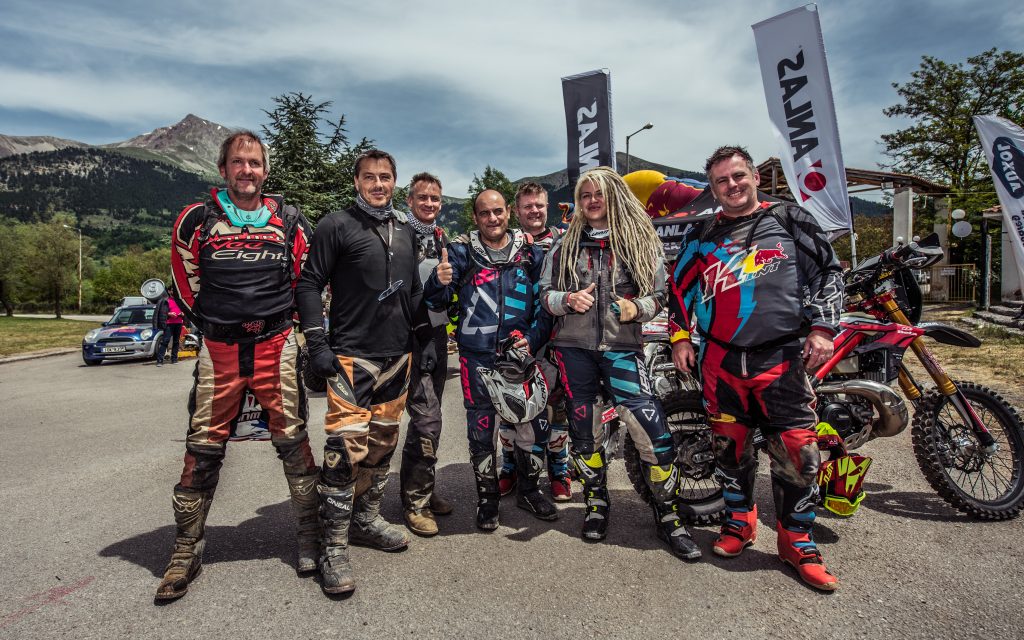 There are also Women's and Veteran's trophies, but, if you're either, you'll still need to pick your class.
Essentially, if you're determined to do the full rally route and use roadbook navigation, pick any of the M1-M6 classes according to the size of your engine. If you want to do just 70% of the rally route and have a GPS as a backup to your roadbook, go for Enduro Cup. And if you just want to enjoy the trails and the scenery following a GPS minus the pressure of racing, Adventure Raid is for you.
Rally Racing Skills: Have You Got What It Takes?
Tell you what: I certainly don't. Or rather, didn't, but that didn't stop me from doing the Hellas Lite (now Enduro Cup) in 2019. How did I do? Badly, but I learned so much, gained so much experience, and felt like I overcame such a massive challenge that it was all more than worth it.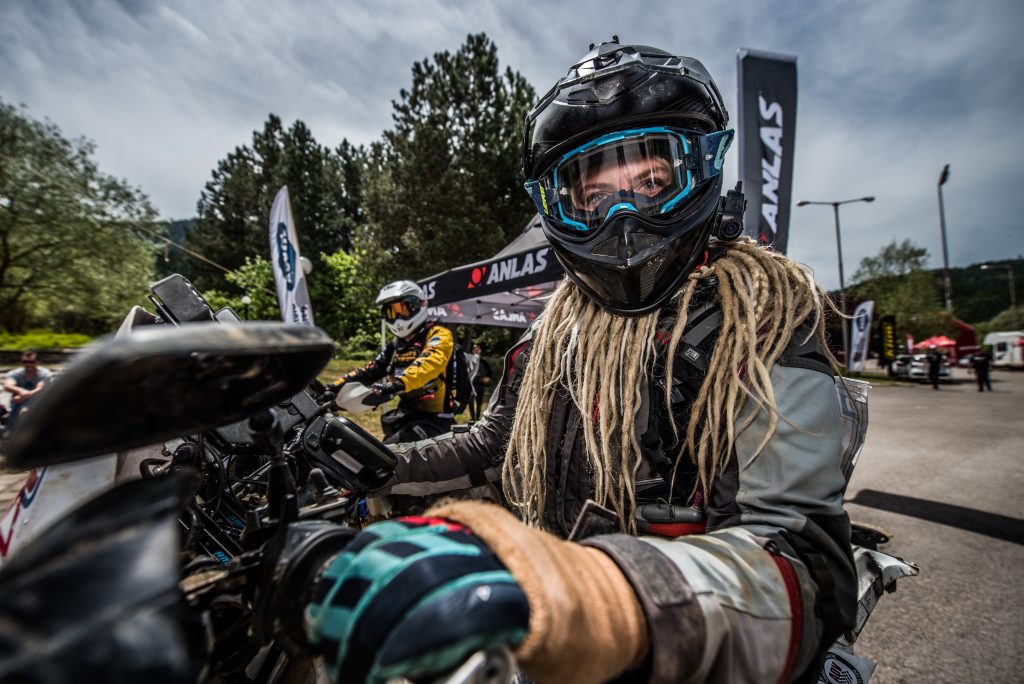 What's going to happen at Hellas is this: you'll have a fairly short prologue stage on Day 1, and it'll be all dirt and gravel tracks, maybe a little sand, maybe some forest trails, and you'll think to yourself, man, yeah, this ain't so bad. On day two, you'll have a longer stage, maybe 250 kilometers or so; it won't be anything technical, so you'll be like, yeah, OK, OK, I've got this. Day Three will be longer still, probably around 300 km or so, and the terrain will not be impossibly gnarly or technical – after all, this is a cross-country rally, not Romaniacs – but you'll be feeling the fatigue already, a little bit, and you'll have earned a few bruises at this point; Day 4 is going to be a 450-km marathon day from hell, and you'll start questioning your sanity and your life choices; Day 5 and Day 6, each probably around 250-300km, will blur into one and you'll go into Mere Survival mode; and then, Day 7 will be the last day, so you'll perk up thinking you've got this in the bag, but don't forget you've still got to concentrate, pay attention to the roadbook, and ride carefully because by now, you're so exhausted you can barely do your boot buckles, so take it easy, go slow and steady, and you will make it.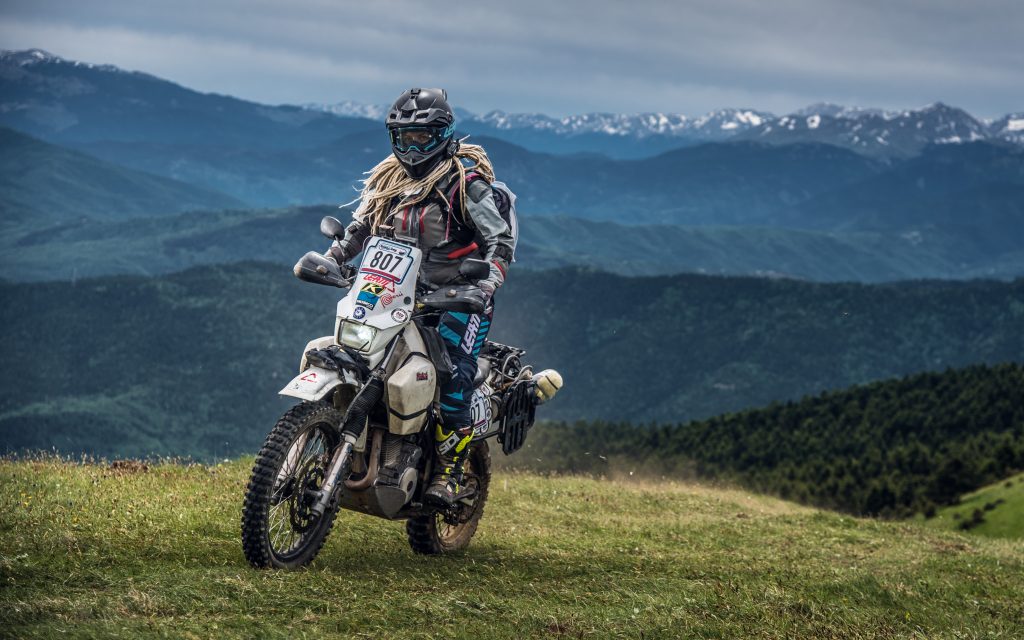 Terrain-wise, Hellas will not be extremely gnarly or challenging. Endurance-wise, however? There will be suffering.
But once you cross that finish line… You'll probably start plotting your next rally race before you even order your celebratory beer.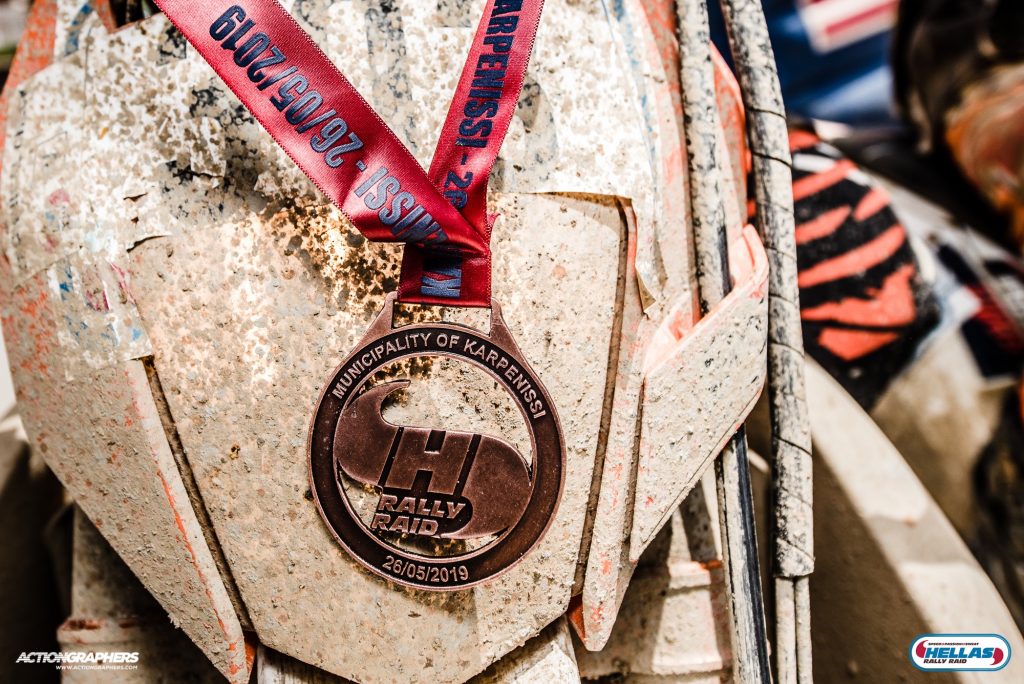 Images: Actiongraphers