Whether you're going around the world or thinking of a weekend ride, motorcycle route planning is one of the most fun parts of trip prep. Oh, the places you'll go!
There's nothing like tracing imaginary routes on a paper map or designing your very own dirt trails across mountains or deserts on Google Earth.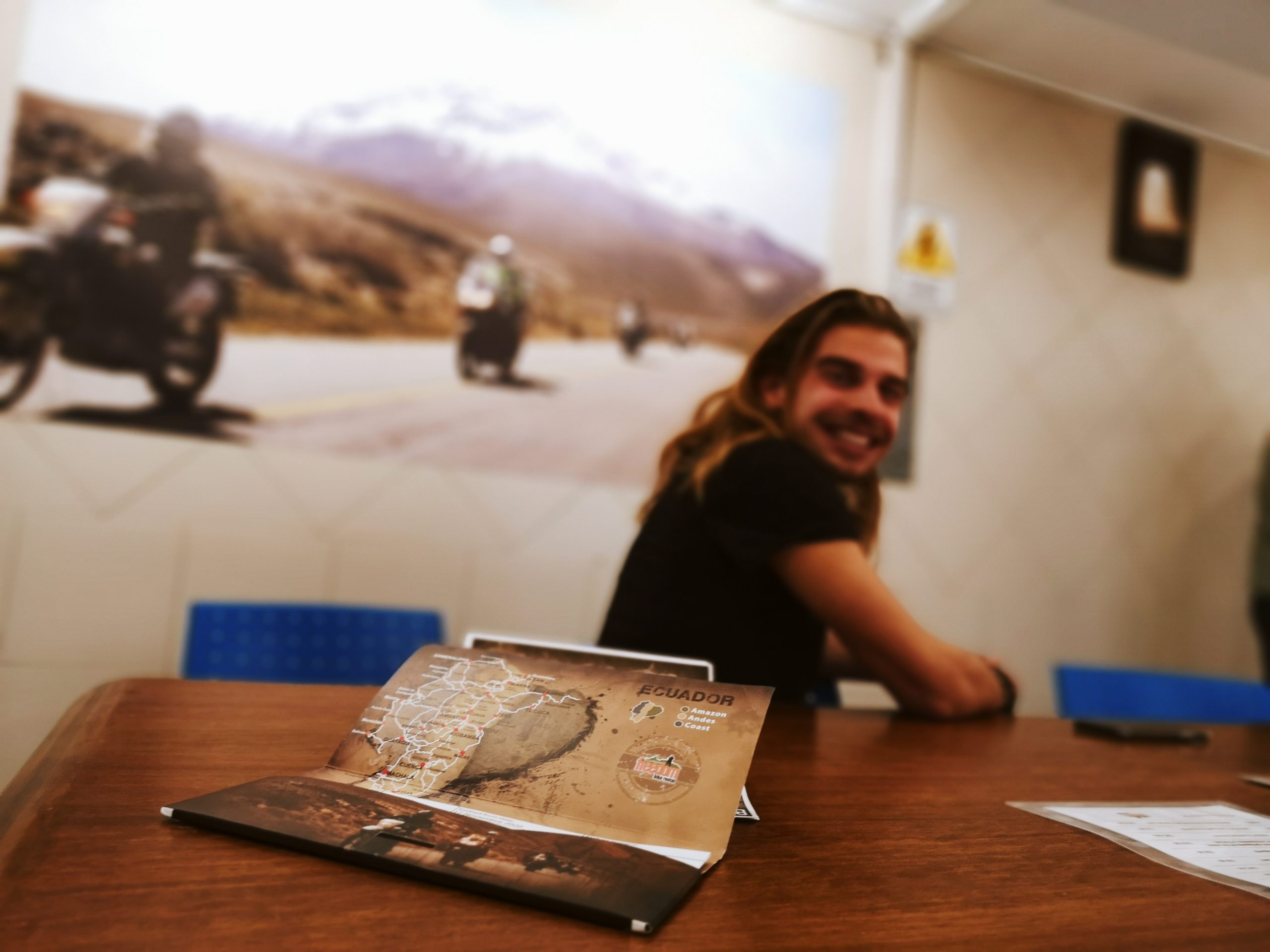 But while motorcycle route planning is fun, it's also easy to fall into some of the most common rookie traps – like not factoring in terrain, aiming for an overly ambitious daily mileage, or miscalculating your fuel range.
Then, there are variations in travel infrastructure. If you're venturing into South America, Asia, or Africa, your route planning will need to be a tad different. You may have to deal with unexpected detours due to landslides, floods, border closures, or other unpredictable factors.
Winging it may sound tempting, and you can certainly improvise as much as you like. Still, having a rough idea of where you're going and what's your plan B policy can be helpful, especially if you're in a limited time frame. Equally, overplanning may leave you rushing from destination to destination and not really enjoying the journey itself… To help you find that sweet balance spot, we're sharing or ultimate motorcycle route planning guide – but feel free to use it as a suggestion rather than a rule! Everyone is different, and in the end, you'll plan out your own trip – on your own terms.
In this post, you'll find:
Motorcycle route planning basics to get you started
Our own experiences (and mishaps!) planning bike routes in Europe, the US, and Central and South America
Recommendations for motorcycle route planners, tools, and apps
Ideas for fuel, rest, and accommodation stops along the way
Maps at the ready? Let's dig right in.
How to Plan a Motorcycle Route
To begin creating your motorcycle route, first think about the way you like to travel.
Do you prefer winging it or planning everything out with Swiss precision? Neither way is right or wrong, and most travelers are somewhere in between – a little planning, a little improvisation, and a little see-what-happens is a healthy mix.
Lennart and I usually lean heavily toward the "let's ride and see" method: we love exploring and finding places off the beaten path. Often, this means taking random trails on a whim or listening to the suggestions of the locals.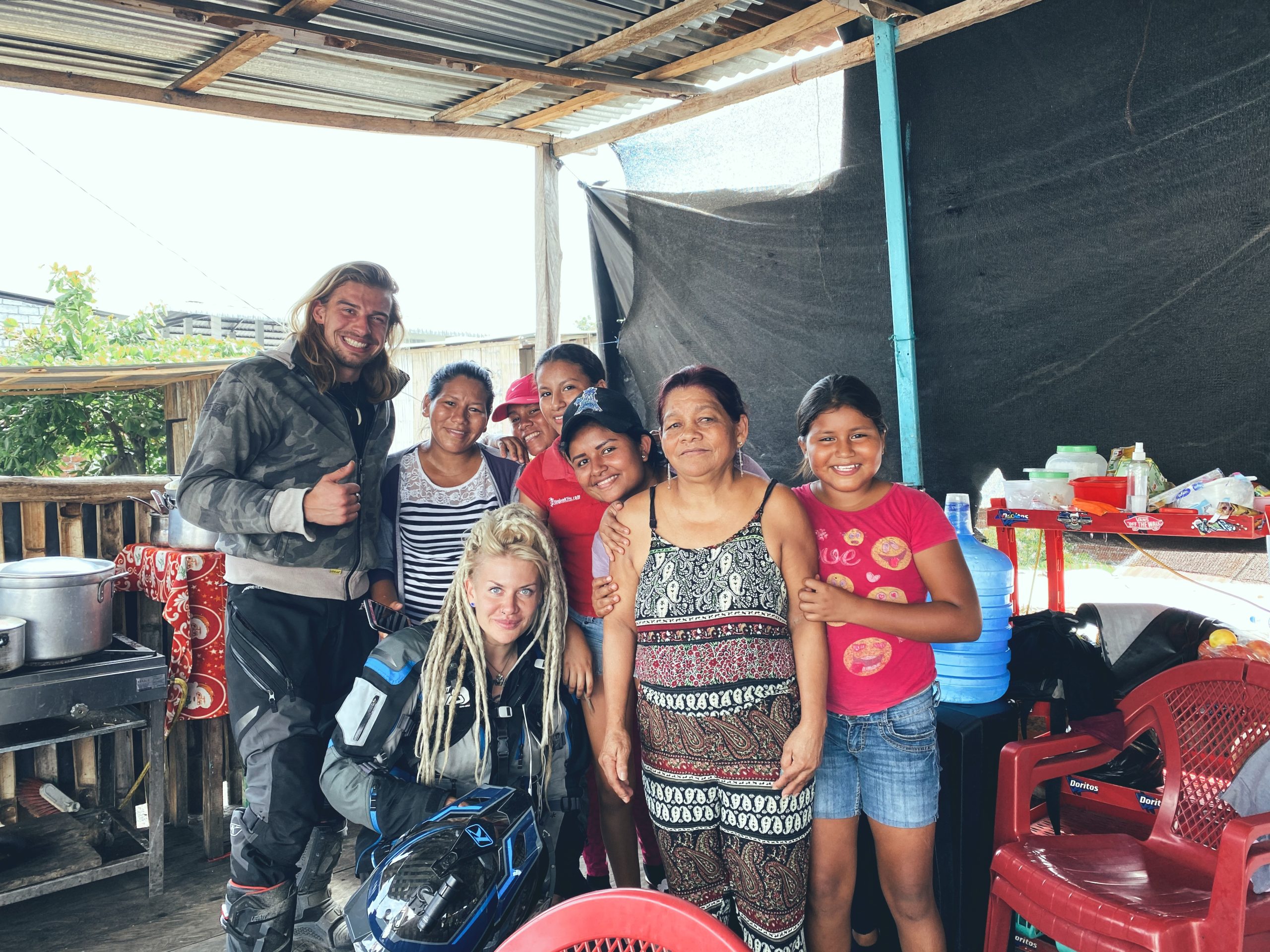 However, we're on the road indefinitely, which means we can take our time to get places (and don't mind the dead ends). When leading a tour with a limited time frame, on the other hand, we always have carefully planned out routes stored in GPX files on multiple navigation devices.
Next, think about how long is your trip, and how much time do you have.
The longer your trip and the more time you have, the less you need to plan upfront.
When you're flexible with your routes and your time on the road, you can allow yourself plenty of scenic detours, leisurely exploration, delays, and changes of direction.
If you're pressed for time, on the other hand, planning matters. When you only have two weeks or two months, mapping out a route for your motorcycle journey will help you hit the destinations you're dreaming of while still sticking to a schedule and enjoying the ride.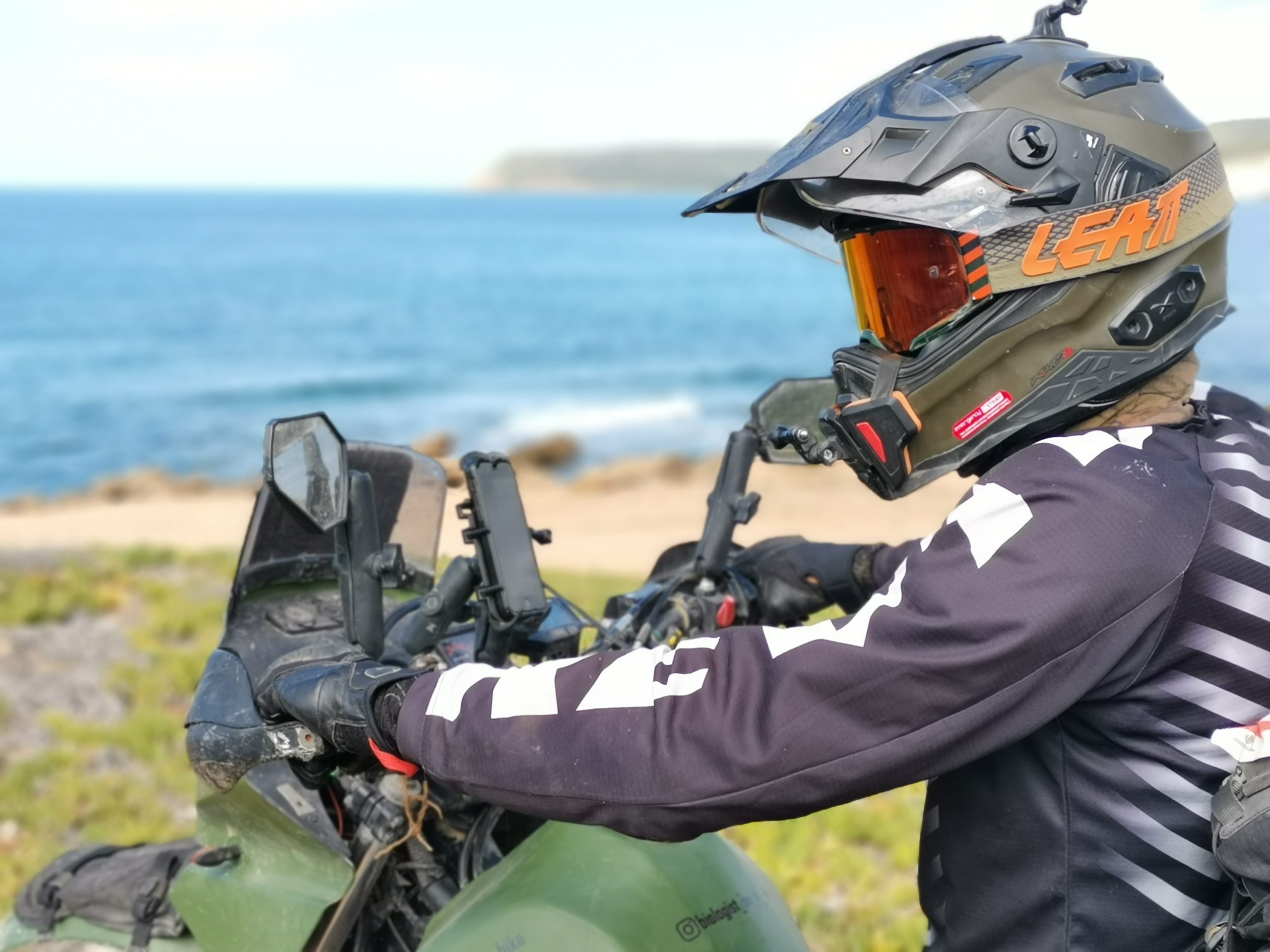 Planning a Route for a Long Motorcycle Journey
For long (think 6 months+) motorcycle expeditions, having a rough direction of where you want to go is usually enough: say, you're riding from Nordkap to Cape Town or doing a trip around Europe.
Since you're going to be on the road for more than half a year, you don't need an exact route just yet. As you travel, your priorities may change – you may find you prefer shorter (or longer) days in the saddle. You may discover you want to ditch tarmac altogether and stick to dirt all the way; perhaps you'll decide to take more time to complete the trip. Somewhere along the way, you might want to stay and explore one country more than the other, or rush through if you only get a short visa or entry permit.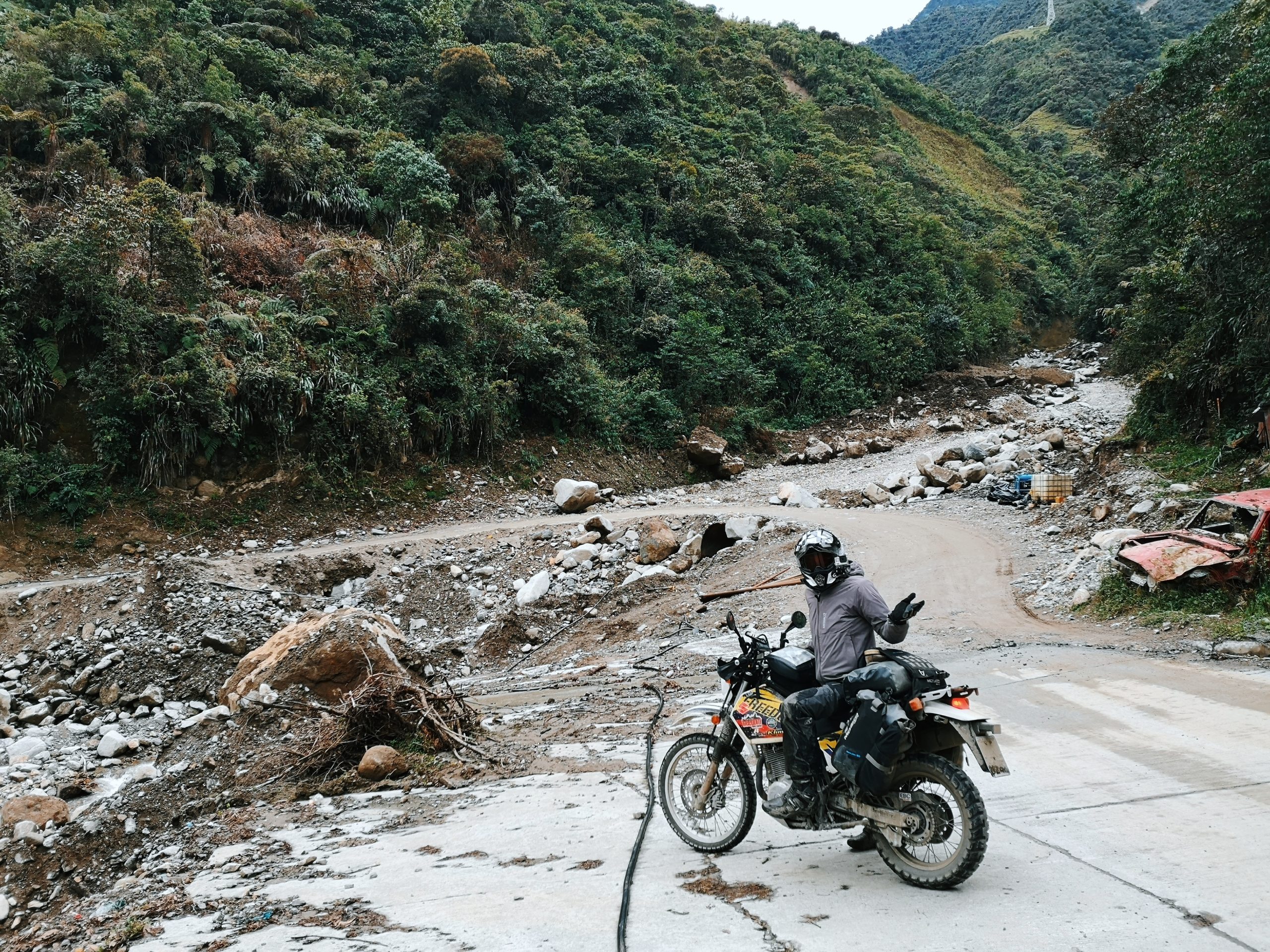 In other words, as you travel, your MO may change. You'll modify your route as you go along, so instead of trying to meticulously plan the entire journey, just have a rough route and only plan a week or two ahead.
But what's a "rough route", and how do you design one?
A simple way to go about it is reverse engineering your motorcycle route using the highlights you want to see along the way.
For example, if you're doing the Alaska-Ushuaia route, jot down what's most important to you. Sticking to the Pan American Highway? Hitting the dirt on Andean trails? Spending more time in Bolivia, Argentina, and Chile?
Once you've selected a handful of places that are an absolute must-see to you, connect them on the map and see what you come up with. That, in essence, is your rough motorcycle route to start with. Now, plan out the first couple of weeks in more detail – and leave the rest of it open-ended.
Planning a Short Trip
For a short trip, a more detailed route plan can be handy, especially if you only have a weekend, ten days, or a couple of weeks. Your plans and the way you travel aren't likely to change dramatically in a short period of time, so for a week-long trip, more meticulous motorcycle route planning can be helpful.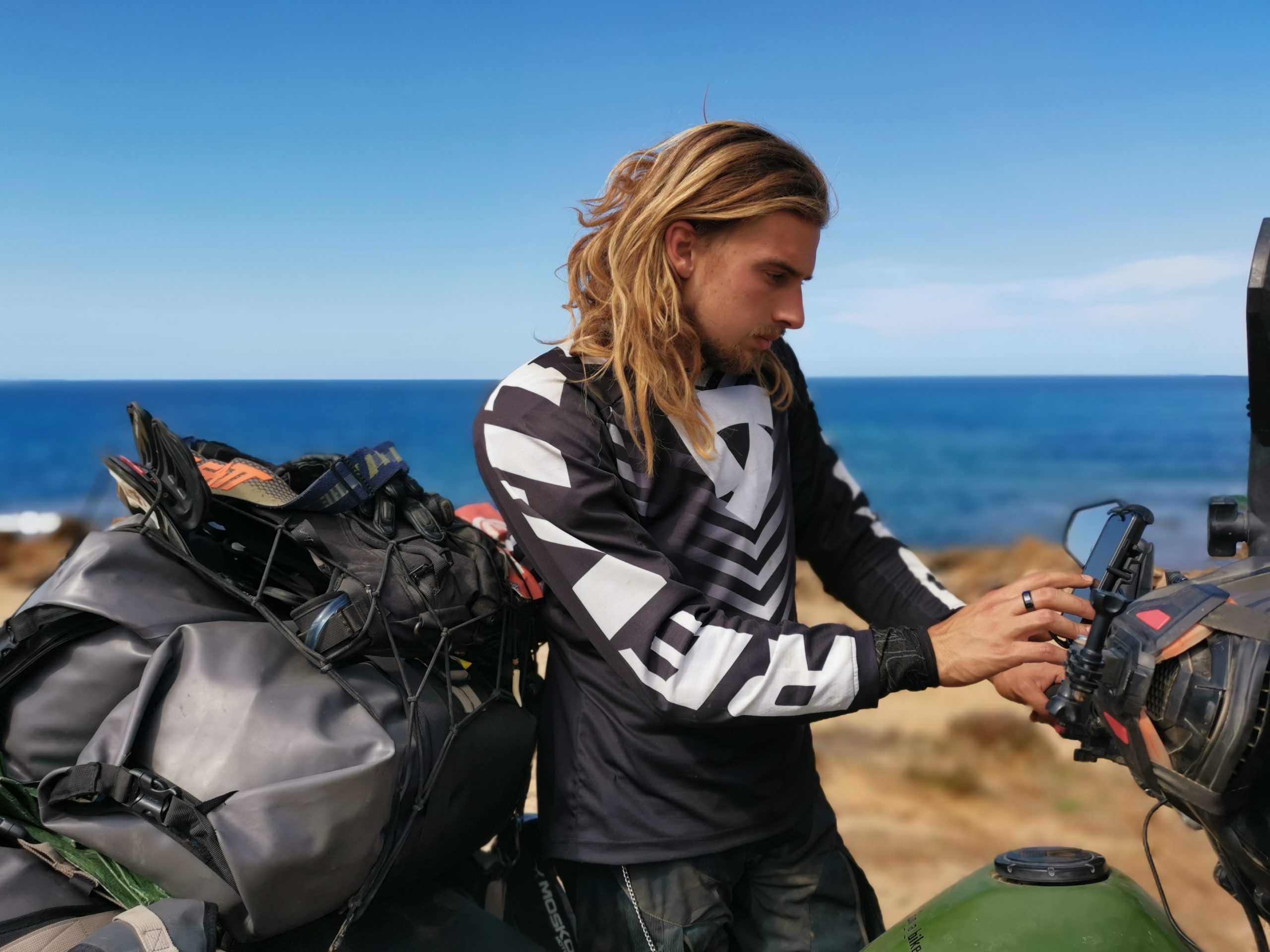 To start designing your route, use the same principle as with the long journeys. First, make a list of places you want to see or roads you want to ride. Then, see how you can connect the dots on the map in the most creative way imaginable. Look for smaller backcountry roads for those generous curves and little traffic; utilize the TET or TAT routes for off-road expeditions; do a little research to find out what lies in between.
Then, estimate your daily distances to figure out how far you can get before you need to turn back. When planning the return journey, see if you can take different roads so you're not doubling back; if you can't, at least plan out your distances differently so the experience will not be the same.
Finally, when planning your motorcycle route for a short journey, leave a little wiggle room for improvisation. Even on short rides, unexpected things – bad weather, flat tires, roadworks, closed mountain passes, and the like – may happen, and it's good to have some flexibility planned in to deal with them as they come.
Daily Miles: How Far Is Too Far
Now that you have a rough idea of your motorcycle route, it's time to decide on the daily mileage. How far do you want to ride each day?
A lot of first-time travelers tend to overestimate the distances and cram as many miles as they can in a day. If you're on a big, powerful bike and you're mostly riding on-road, you may very well be able to cover 400+ miles a day comfortably.
If you own a mid-sized or small motorcycle and you plan to ride both on and off the road or stick to backcountry routes, shorter distances are your best bet. 200-250 miles a day is plenty, especially if you like to stop often, enjoy the scenery, or take a detour or two to explore.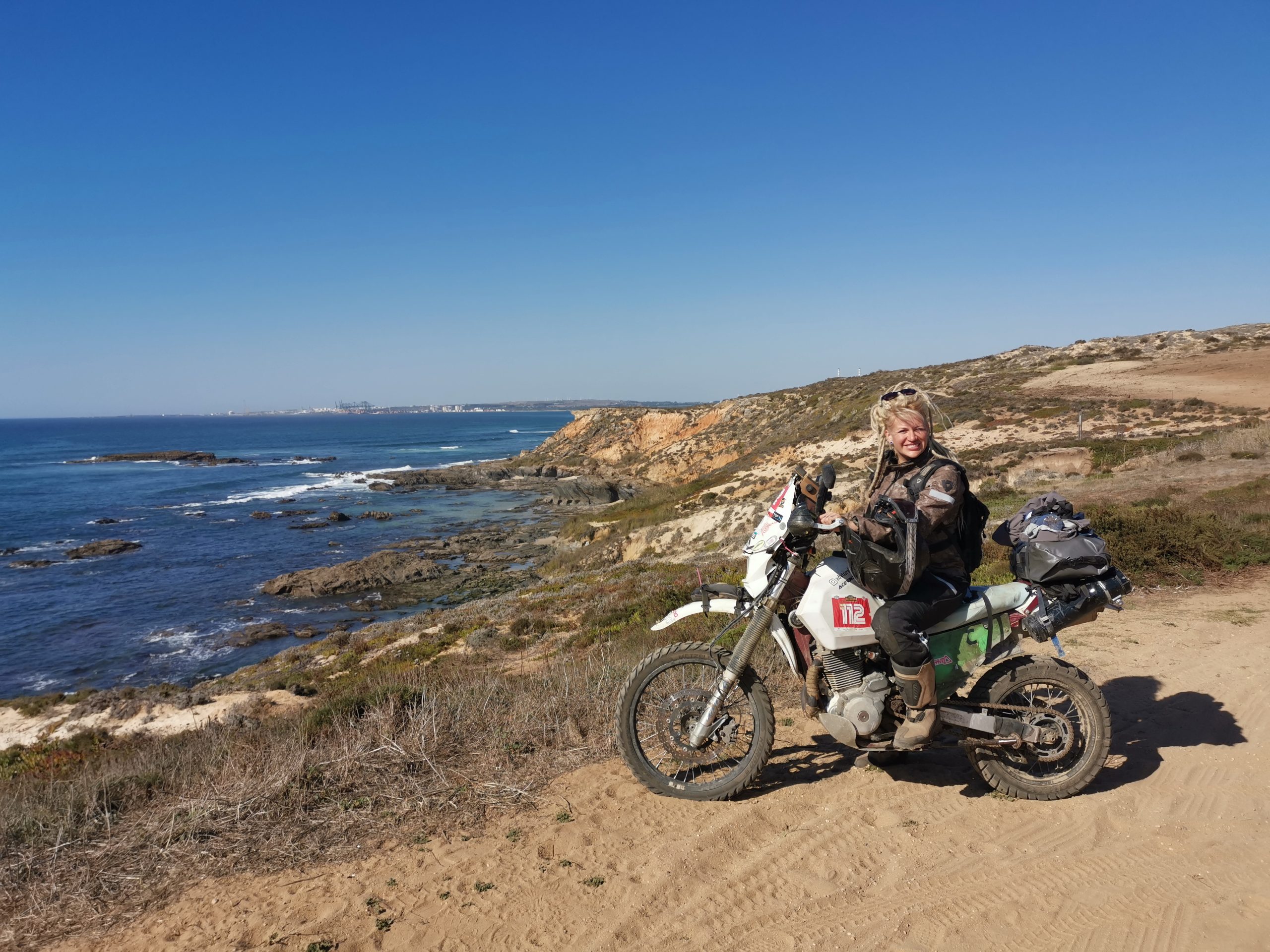 We prefer to do 100-150 miles a day at the most. We're on 650 CC dual sport bikes, we try to ride as much dirt as we can, and we prefer having enough time to enjoy the ride, stop often, jump in a lake or a river for a swim mid-ride, or cut the distance shorter if we happen to find a good camping spot early in the day. If pressed, we can do 500–600-mile days, but neither of us enjoy them in the slightest: our goal is slow travel, lots of dirt, and little rush.
Every rider is different, however, so you'll need to figure out what distances are the most comfortable for you. To start off with, stick to 250-mile days and see how it feels: you can always change this as you go along. Equally, you can have a few short-distance days when riding through a scenic area, then put in a few long-haul days to cover the miles through a less interesting region.
Not All Terrain is Created Equal
In addition to overestimating distances, it's easy to forget the terrain. Back in 2013 while riding Peru, I made a classic rookie mistake: I planned to ride a 250-mile distance from the Pacific Coast into the highlands. 250 miles seemed like a doable distance, even on my little 150cc bike. And it would have been a fairly easy day's ride had I been on a highway running across flatlands…except I was headed straight for the heart of the Andes Mountains.
The altitude changed from zero to 13,000 feet above sea level, the roads were potholed and crumbling, climbing ever higher in steep switchbacks. The distance wasn't huge, but because of the Andes, the roads were so twisty and narrow it took me twice as long. The result? I barely made it to my destination in the dead of night, freezing at high altitude with low visibility and unpredictable road conditions.
When planning a motorcycle route, on or off the road, always factor in the terrain. 300 miles on a German Autobahn is a very different story from the same 300 miles on some remote backcountry road in the Balkans, and what looks like a decent distance on a map may take you much longer in the real world if you're crossing mountains.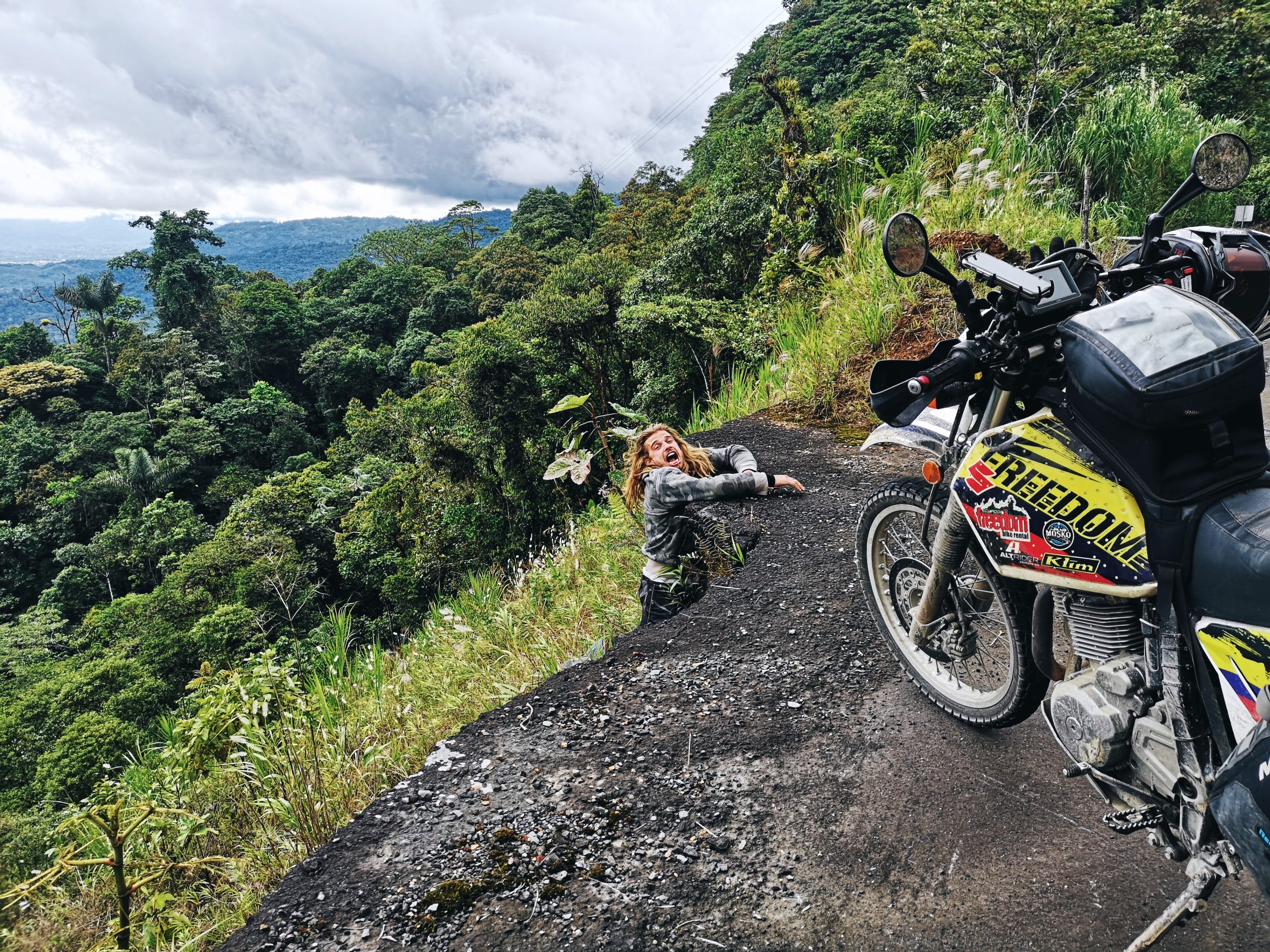 Don't just trust Google – look at the topography, too, and if you're not sure what the road conditions may be, plan shorter distances: you can always make up for it on straight roads.
Planning a Dirt Bike Route
When it comes to off-road riding, long daily distances just don't work – unless you're racing a rally. Even when you stick to hard-packed dirt or gravel roads, more than 200 dirt miles a day are rarely a good idea. If you know you'll be hitting single track or more technical sections, 100-150 miles a day is plenty.
You may be an exceptionally skilled and fast rider aboard a powerful off-road beast, but the reality is, riding dirt is more fatiguing than tarmac, and being completely exhausted at the end of each day adds up quickly. In addition, dropping your bike on dirt tends to happen more often than on pavement; if you have to pick up your bike several times a day, the fatigue will set in faster, and those long miles will stop being fun pretty soon.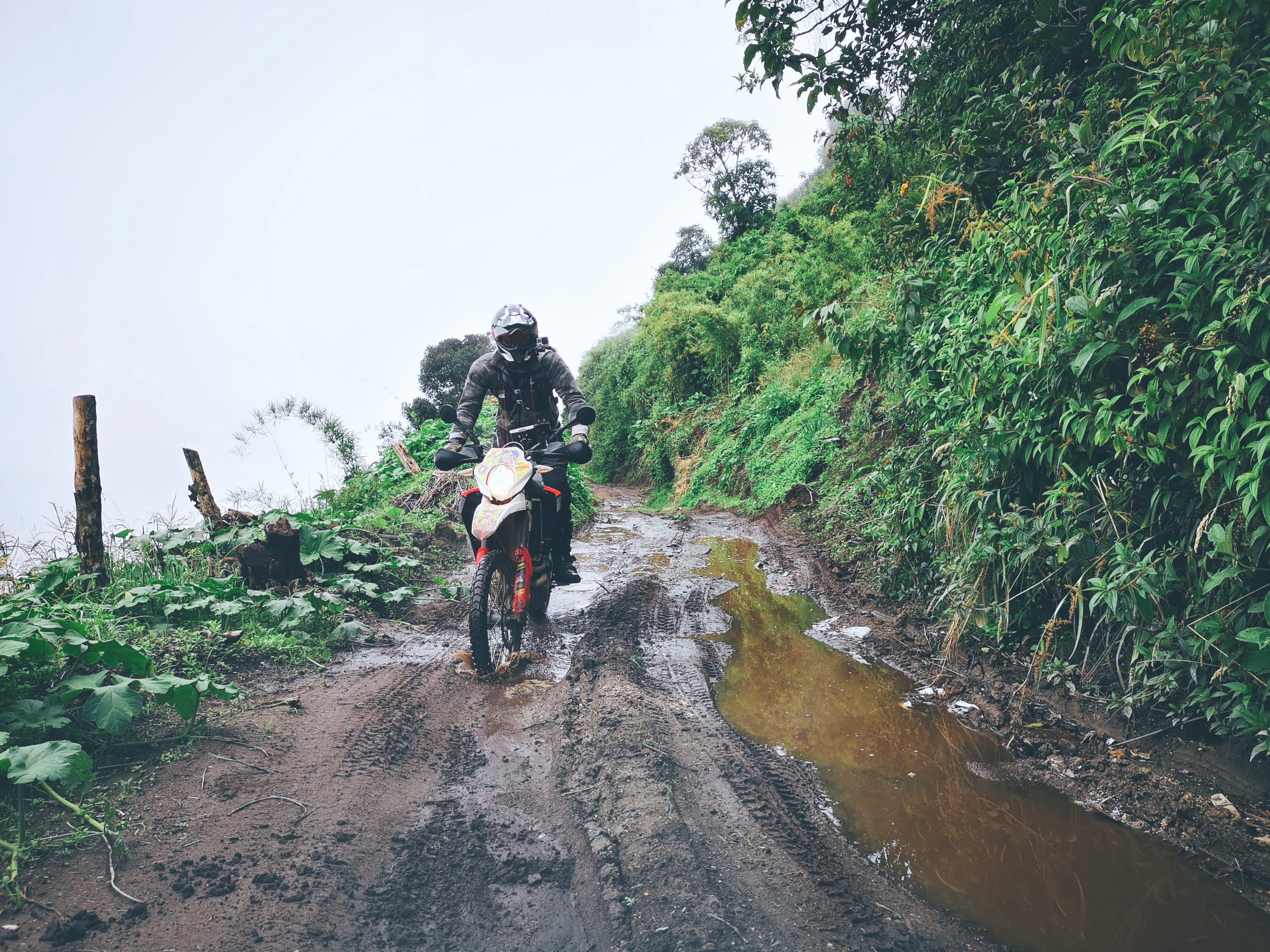 Finally, off-road routes are less predictable than tarmac ones. Heavy rain during the night may completely change the tracks offering up a selection of washouts, mud, and monster ruts slowing you down. What looks like a decent enough gravel road on Google Earth may turn out to be a tricky section of loose rocks and baby head boulders; if there has been a flash flood recently, a small creek may become a full-on river crossing, and a dry riverbed may have turned into a muddy clay soup.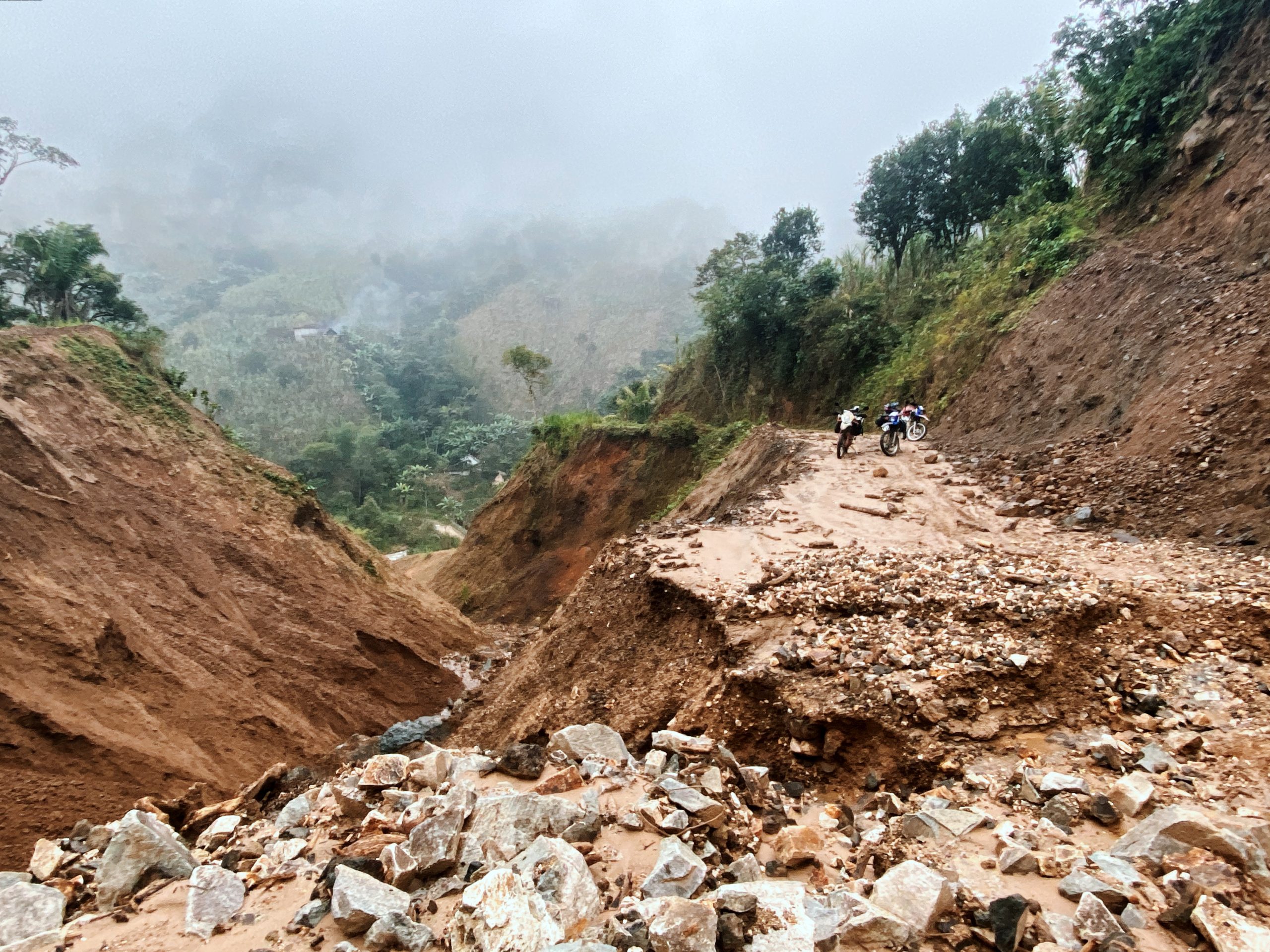 Once again, everyone's different, and if Dakar-style traveling is your thing, by all means, do those long distances. If you're not sure about your comfort spot just yet, start off with shorter distances first, see how you feel after a few days, and then add or take off those miles as you see fit – there is no one-fits-all formula when it comes to traveling off-road.
Planning a Motorcycle Route on Tarmac
Planning a motorcycle route on paved roads is easier than on dirt since it's more predictable. Unless there's an earthquake, a freak flood, or a zombie apocalypse, you can pretty much expect the tarmac routes to be intact regardless of weather, and while some roads are bumpier than others, potholes won't slow you down that much.
Still, there are a few things to watch out for when you're designing your paved routes:
Population density. Roads that cross lots of towns and villages will have strict speed limits, roundabouts, intersections, and traffic – all of which can slow you down.
Tourism hotspots. Most bucket list roads tend to get pretty crowded, especially during peak season. To avoid slow-moving tourist traffic, either skip the must-see places altogether or hit them early in the day or on weekdays when there are fewer crowds.
Road quality. What constitutes good-quality tarmac is very different in Switzerland, Cuba, Bolivia, and Arizona. If you're not sure what sort of roads await ahead, plan shorter distances just to be on the safe side.
Roadworks. Avoid them wherever you can – Google Maps are usually pretty good at warning riders of roadworks.
Motorcycle Route Planner Tools
When planning a motorcycle route, what's the best map or app out there?
It all depends on your preferred method of navigation and your GPS unit. I still have my ancient Garmin Montana on the handlebars, and it does come in handy here and there, but for the most part, Lennart and I use phone navigation to ride, plan routes, and find wild camping spots.
Here's what we like:
The WolfPack App
If you're looking for more than just a map, take a look at the WolfPack app. We used WolfPack during the Ecuador expedition, and what's really nifty about the app is that it's not just a route designer tool.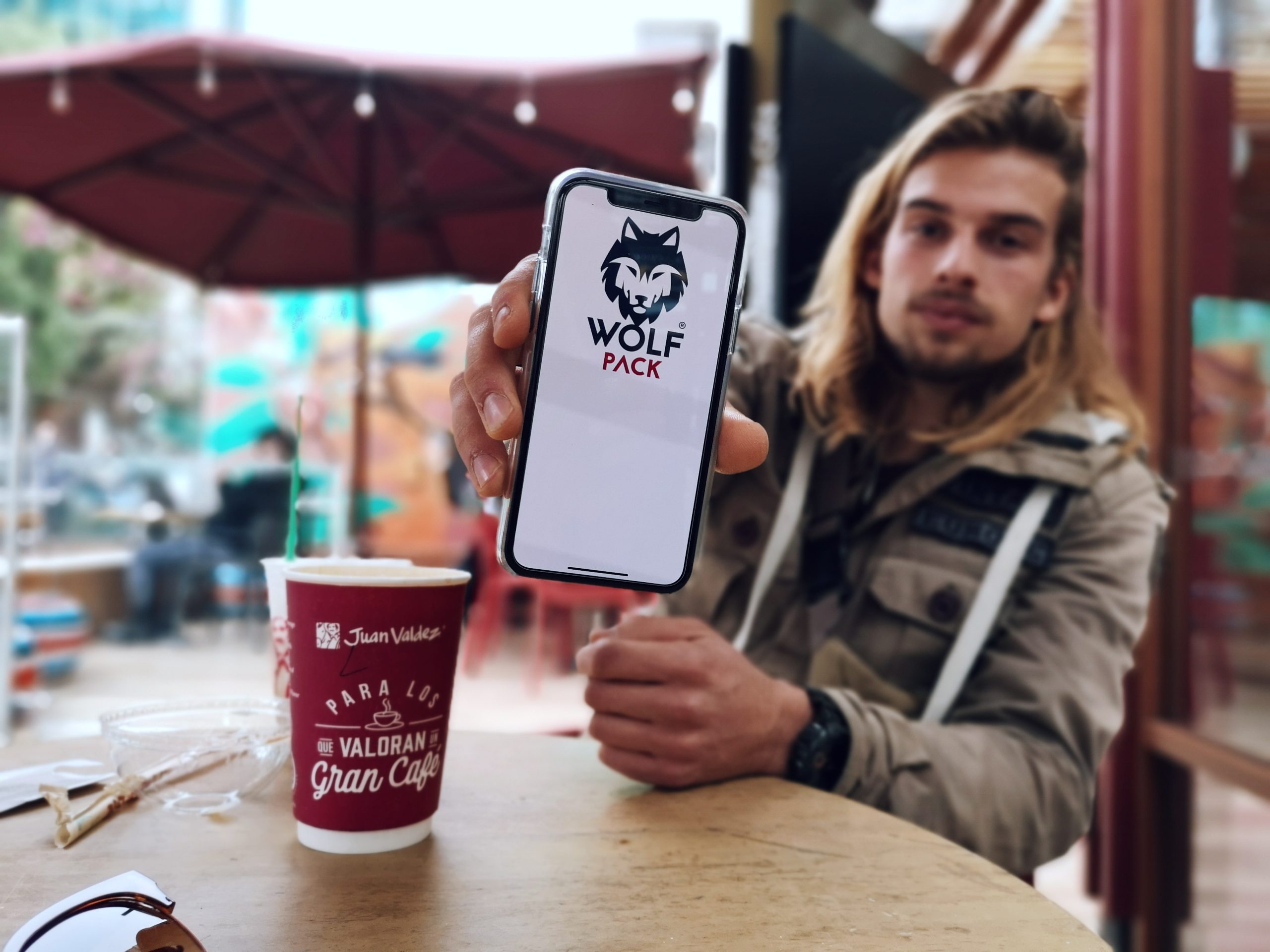 You can create your motorcycle routes within the app and share them instantly with other riders (your "pack"), as well as add in stops, modify routes to avoid highways, and stay in touch while riding. The app has a simple but elegant comms system – as you ride, you can tap the comms icon on your screen and select pre-recorded messages such as "stop", "fuel", "coffee", and the like, and the message will appear on other riders' screens.
In other words, you don't need an intercom or that weird half-dance with your hands and feet to indicate to others that you want to stop or need gas. Finally, WolfPack is a little like a social network for riders – you can share routes, discover and connect with local riders in the area, share photos of the ride, and so on. Especially handy for road rides, WolfPack is a fantastic motorcycle route planner and social app for two-wheeled travel.
Fuel and Rest Stops
As you're planning your motorcycle route, factoring in fuel and rest stops is part of the deal. What's your fuel range and how frequent are fuel stations on your route? What mileage are you covering, and how often do you want to stop?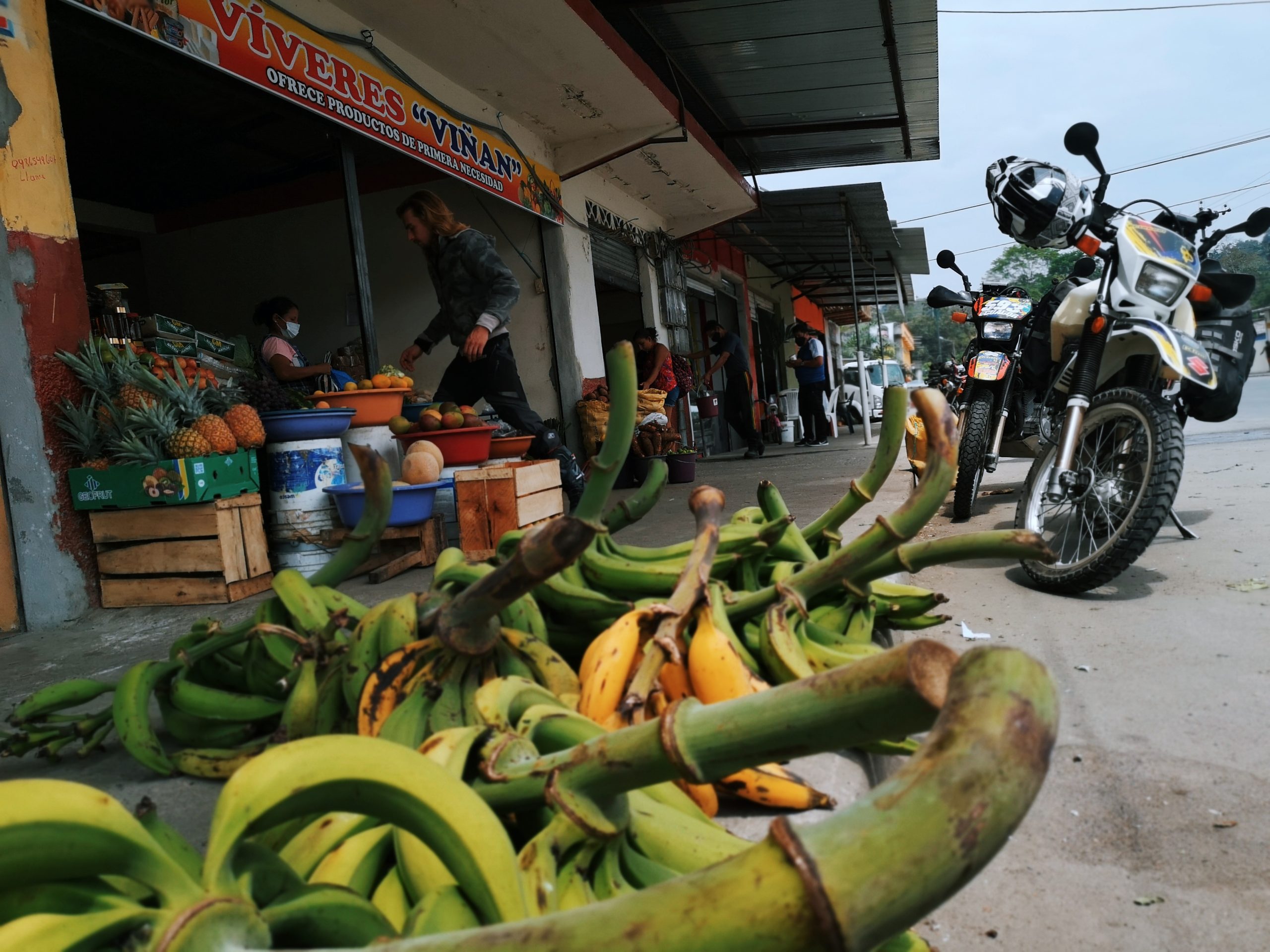 Even if you have a 450+ fuel range, stopping for gas at least once a day isn't a bad idea, especially in more remote places. Think of it this way – it's better to stop, top off your tank, and not need it than to realize you're running on fumes with no gas station in sight, wishing you'd fueled up earlier. We try to always start the day with full tanks, even if we're only planning a short distance – it's just less hassle this way.
When it comes to rest stops, it's entirely up to you how often you want to take a break and for how long. We tend to stop every hour or so for a five-minute break, or every two hours if we're in a rush or have a long distance to cover. Lunch breaks are sacred – never ride hangry! – and if we have the time, we'll improvise a scenic stop along the way to gawk at a waterfall, make use of a swimming hole, or just sit under a tree in the shade for a little while.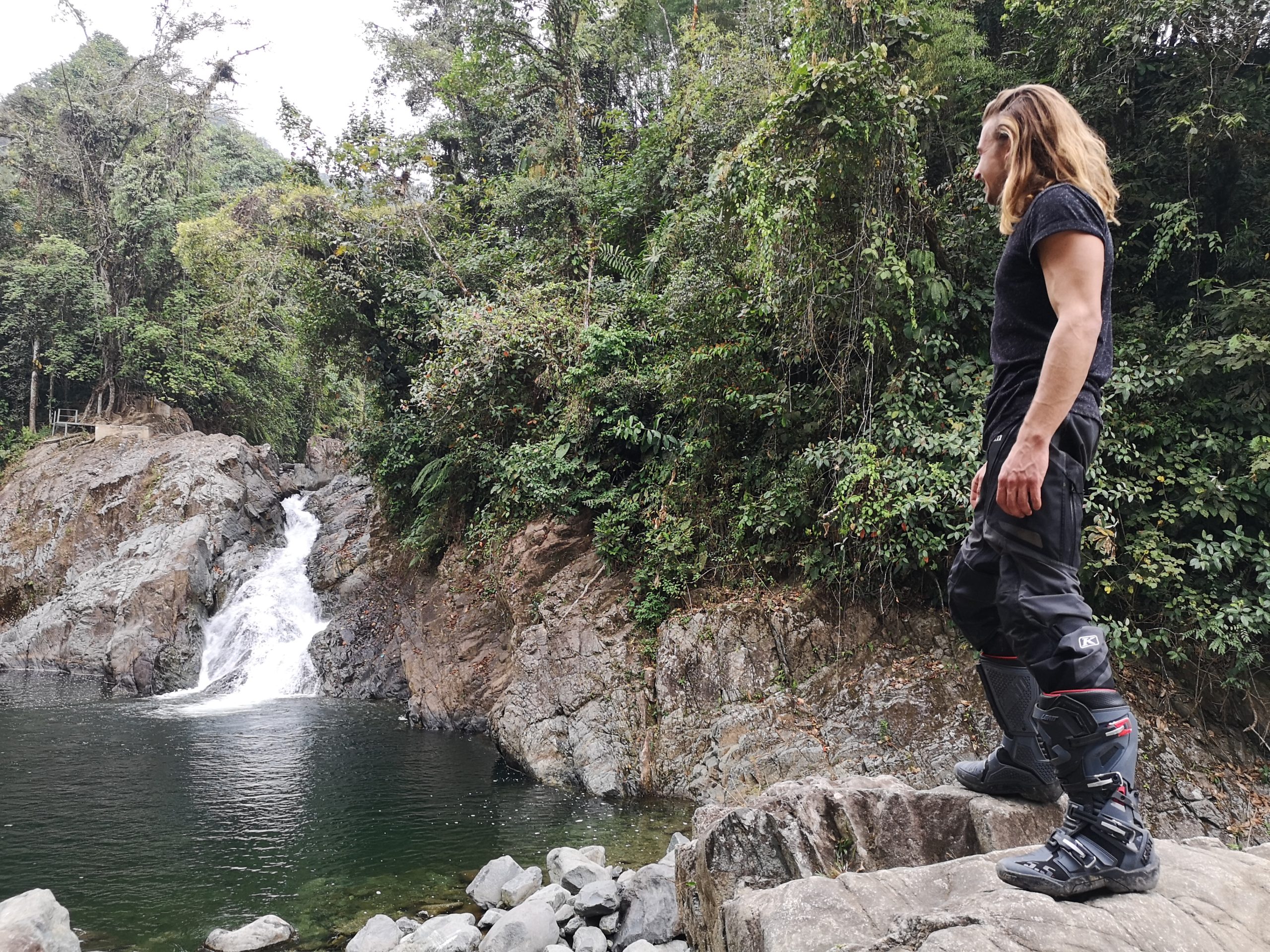 Planning Accommodation
Now for the last piece of the puzzle: accommodation en route.
Some riders like to plan and book hotels or guest houses ahead, others leave it to chance. We tend to do both depending on where we're headed: if it's somewhere sunny and with lots of wild camping options, we may have a quick look on Google Earth, find a body of water near our destination – a lake, a river, a stream – and vaguely aim for that direction to wild camp for the night.
If we know we'll need to stay in a town or city, we try to book a place ahead to avoid traipsing all over town at the end of the day, tired and hungry, trying to find cheaper places on the go – it's never a good combination.
If we're in cheaper countries, we may improvise; every once in a while, we may find a really good AirBnB or a wild camping spot and make a basecamp out of it for a few days or a week. This allows us to leave the luggage behind and explore local trails with unloaded bikes.
If you're on a short trip and your daily distances and routes are more or less planned out, booking accommodation in advance saves hassle and money. If you're on an open-ended journey, booking places ahead doesn't always work out – you might not make it in time, or decide to skip the area altogether.
And sometimes, accommodation just isn't available: once deep in the Ecuadorian Andes, we were riding dirt roads with so many washouts and landslides we took a lot longer than expected and ended up in a tiny village with no hotels or guesthouses at all.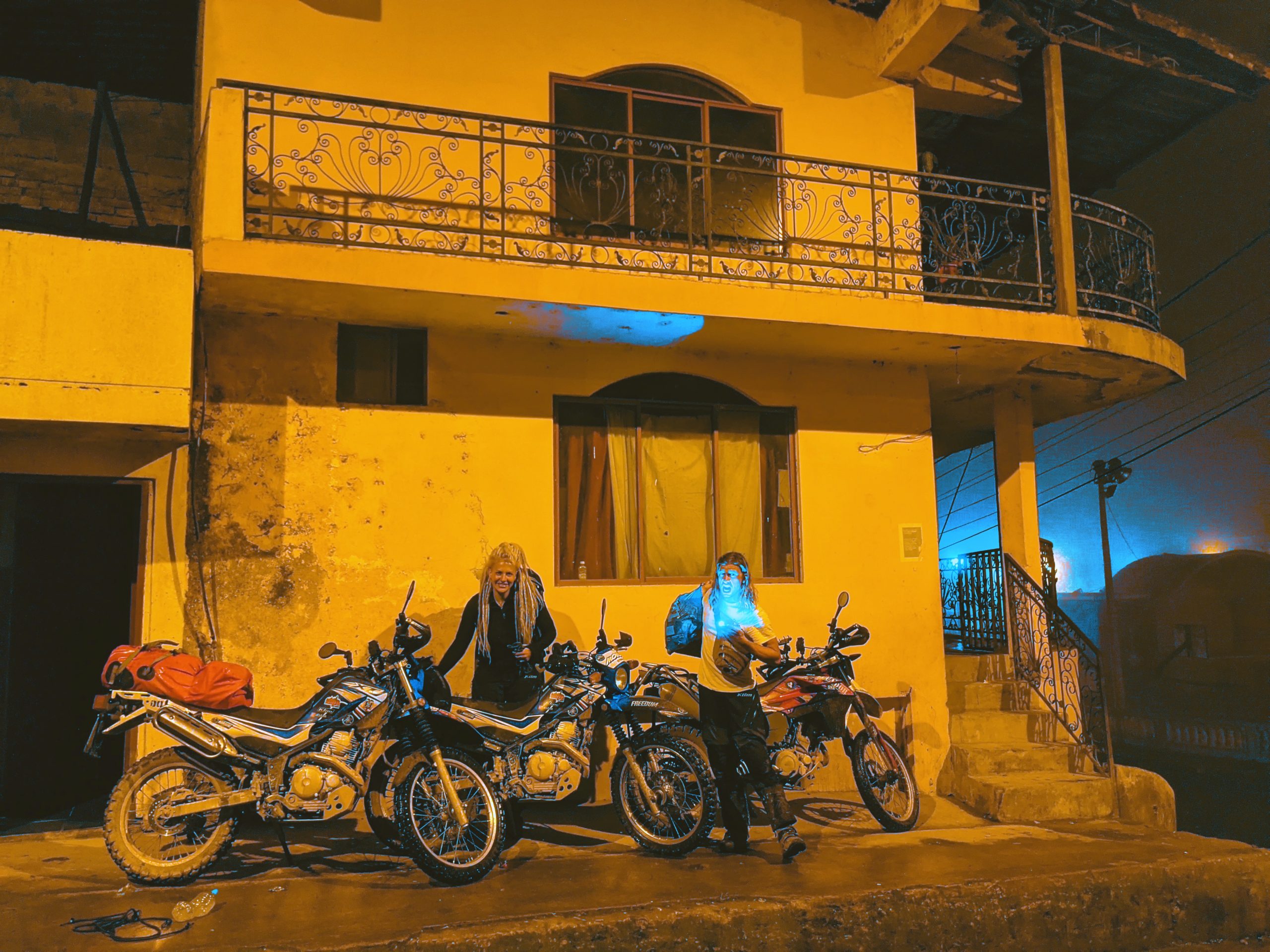 Carrying a tent and a sleeping bag just in case is usually a good idea if you're venturing to places off the beaten path – even if you don't use your camping gear often, it gives you a little peace of mind knowing you can set up camp anywhere if need be.
If you found this post on motorcycle route planning helpful, check out some of our other travel resources:
What Nobody Tells You About Adventure Motorcycle Travel
How Much Does It Cost to Travel the World?
Adventure Motorcycle Travel Ideas for 2022