So you're ready to hit the road? Kudos and bon voyage – but before you go, there are a few things worth knowing about this whole long-distance travel business. What is overland travel in the first place, how do you go about it, and it is worth it?
As overlanders who have been living on the road and mucking about for years, we've gone through multiple phases of the thing. Both Lennart and I started overlanding on motorcycles, me covering some crazy miles across South America, Lennart exploring Europe.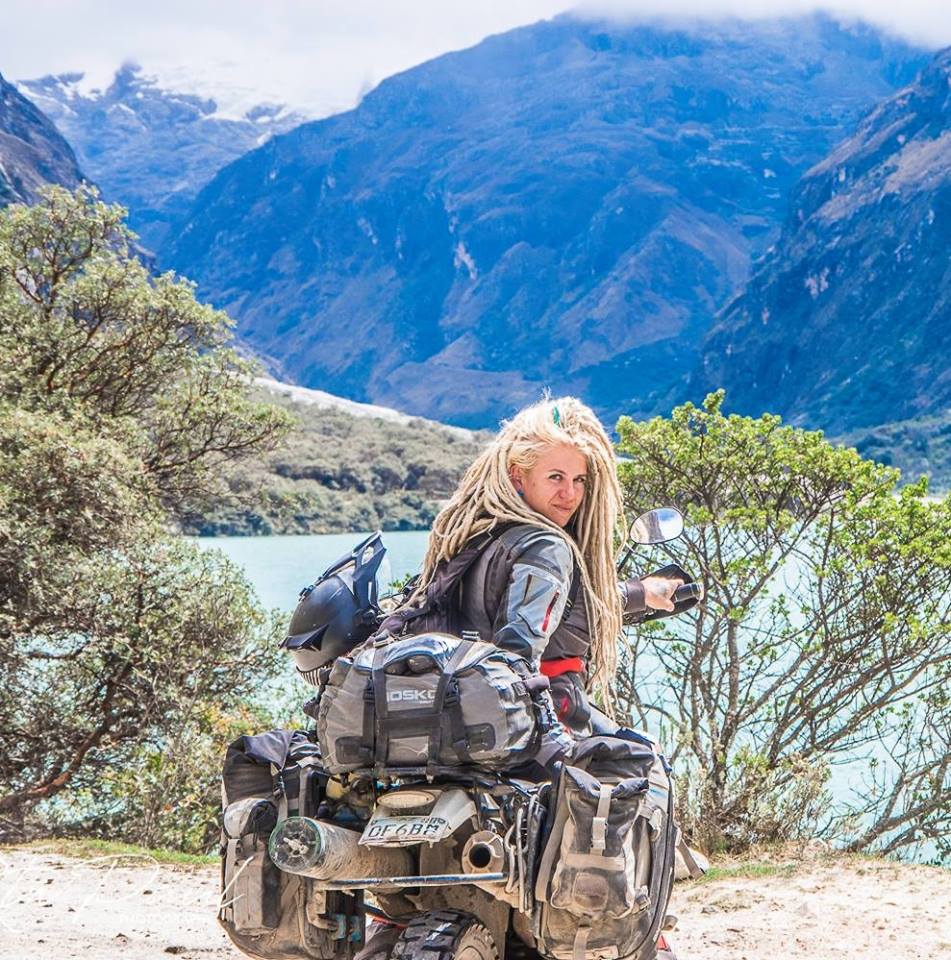 Then, we kept aiming for new destinations and threw amateur rally racing into the mix, and our newest project is the overland rig journey from Andalusia to Alice Springs.
Over the years, the way we travel has changed, our MO has changed, and even the number of wheels we roll on is changing. What remains constant, however, is our love for overlanding – by any means.
In this post, we're going to chat about what is overland travel in the first place, how to get started, and why in the world would you want to do this.
History of Overland Travel
Overland travel, in many ways, is as old as… us humans. We started out as nomads, not settlers, and for hundreds of thousands of years, our ancestors happily roamed the earth following animal herds and seasons. Constantly being on the move and exploring the land was a way of life before we began farming and building fences, and in some places around the world, indigenous people still live a nomadic or a semi-nomadic life.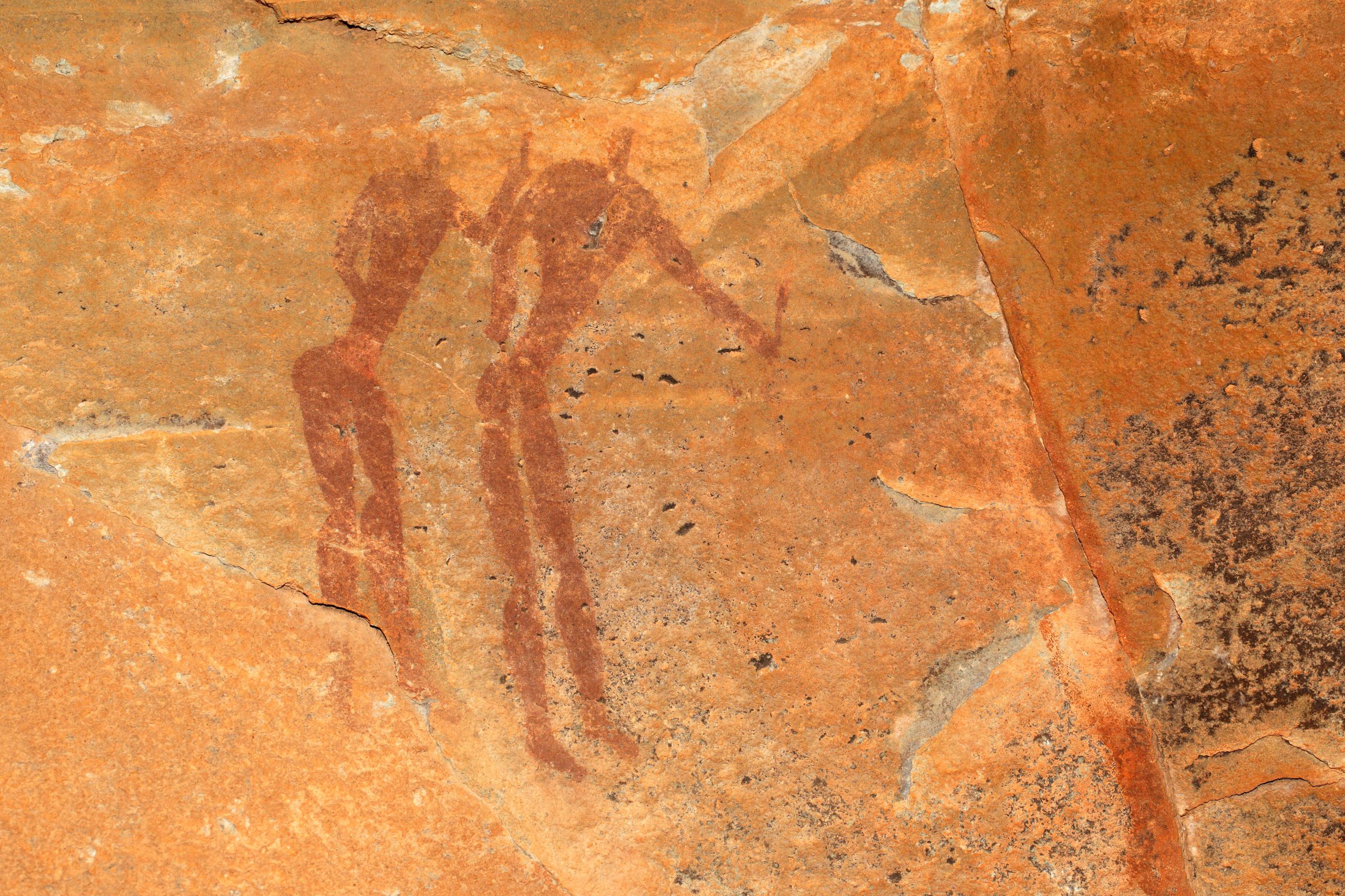 The term "overlanding", however, cropped up in the Australian Outback at the turn of the twentieth century. "Overland" meant droving large herds of livestock over long distances, either to the market or to new grazing land; in the 50's and 60's, overlanding took its more modern meaning.
In dictionary terms, "overland travel" means long-distance journeys in your own vehicle. But it's not just about eating up the miles: overland also encompasses elements of self-reliance (think camping, cooking your own meals, and repairing your truck or bike), remote destinations, off-roading, and crossing international borders.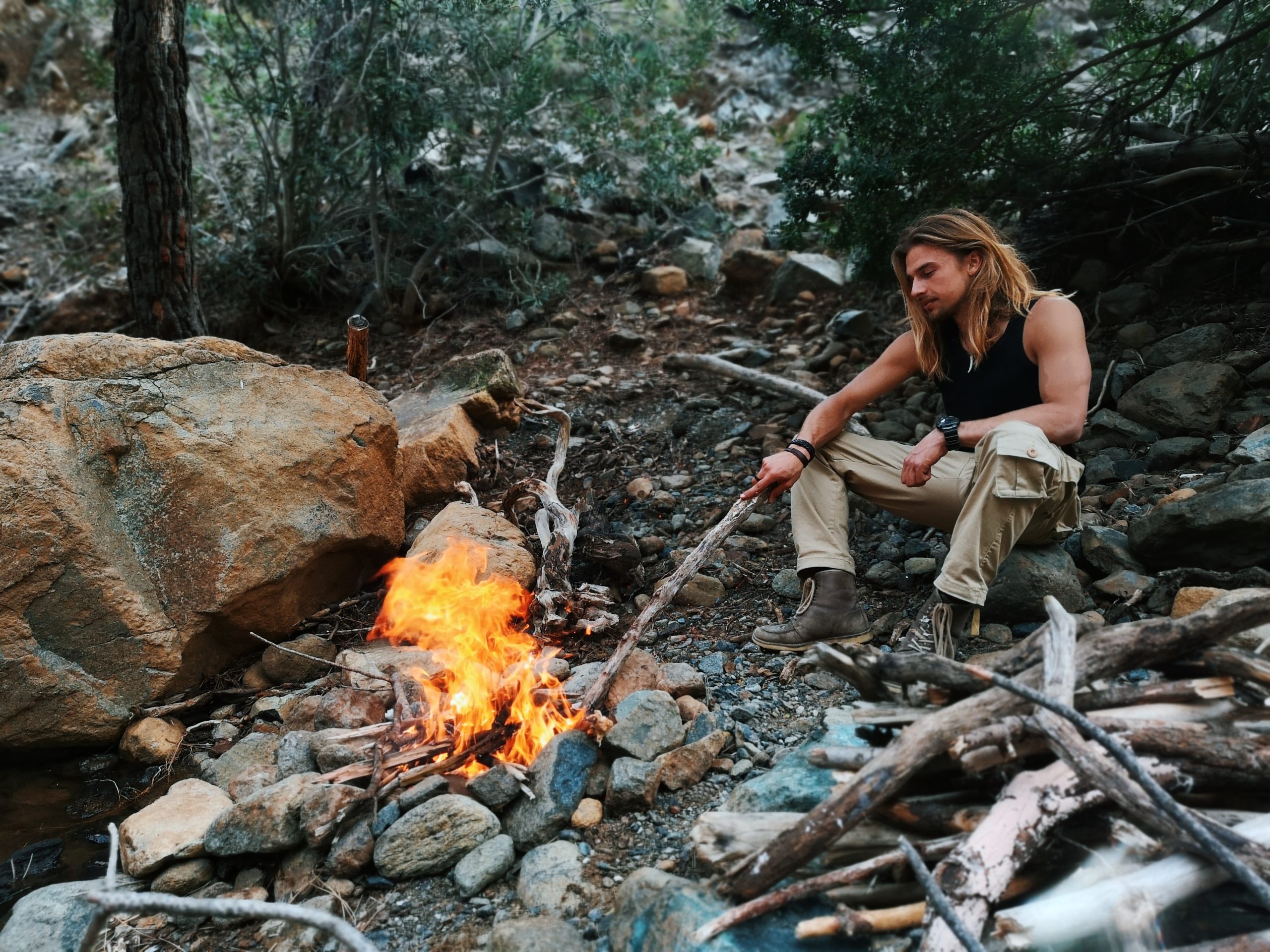 In other words, a weekend camping trip to a national park is a fun adventure, but it's not overland travel. Driving your truck or riding your bike from, say, Alaska to Ushuaia or from Europe to Asia, on the other hand, is.
Modern overland travel started out way back in 1920's and 1930's. Between 1924 and 1931, a Brit named John Weston and his family drove their truck from Great Britain to South Africa, then carried on to Egypt and back to the UK overland. When it comes to motorcycle overland expeditions, the first recorded round-the-world bike journey was that of Carl Stearns Clancy who rode his Henderson motorcycle from Dublin to New York in 1912.
In other words, overland travel has been around for a while.
What Is Overland Travel Today
These days, overland travel is gaining traction again. From round-the-world motorcycle expeditions to driving overland rigs over long distances, this is the one mode of traveling that still holds the essence of adventure.
Instead of jumping on a plane and going on a holiday, you're covering some serious miles on your own, crossing multiple international borders, looking after your bike or truck, surviving in remote places, and relying on your own skills to get to your destination. There are no travel agents, no packaged vacation offers, and no standard itineraries to rely on: it's up to you how far you're willing to go, and where.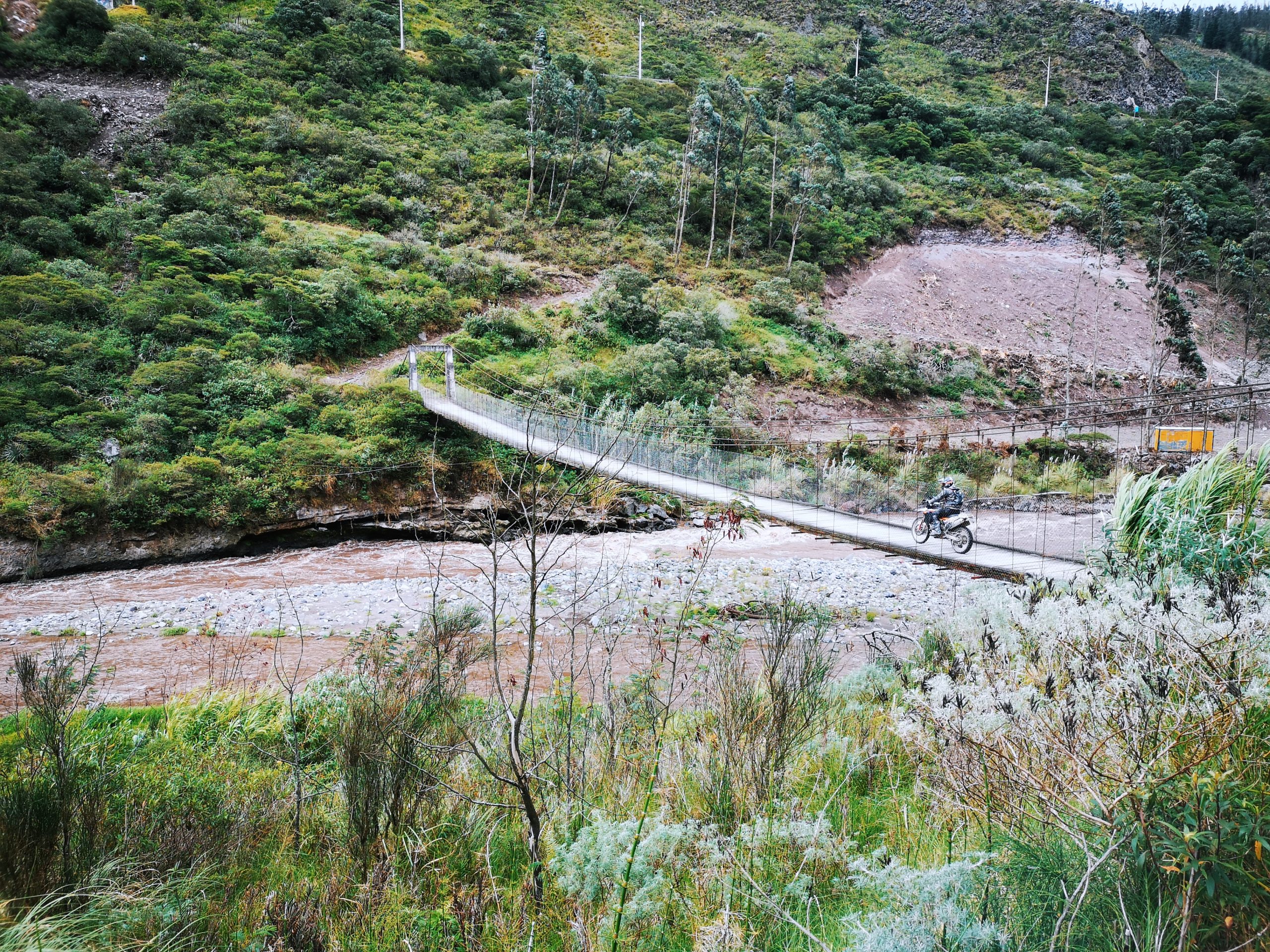 Overland travel is all about the spirit of exploration, the sense of adventure, and independent travel. You design your own route and decide how long you're going to stay on the road. Some overlanders aim to circumnavigate the world in a year, others spend six months traveling from Lisbon to Vladivostok or Cape Town to Nordkap, and others still spend years traveling the world at their own pace.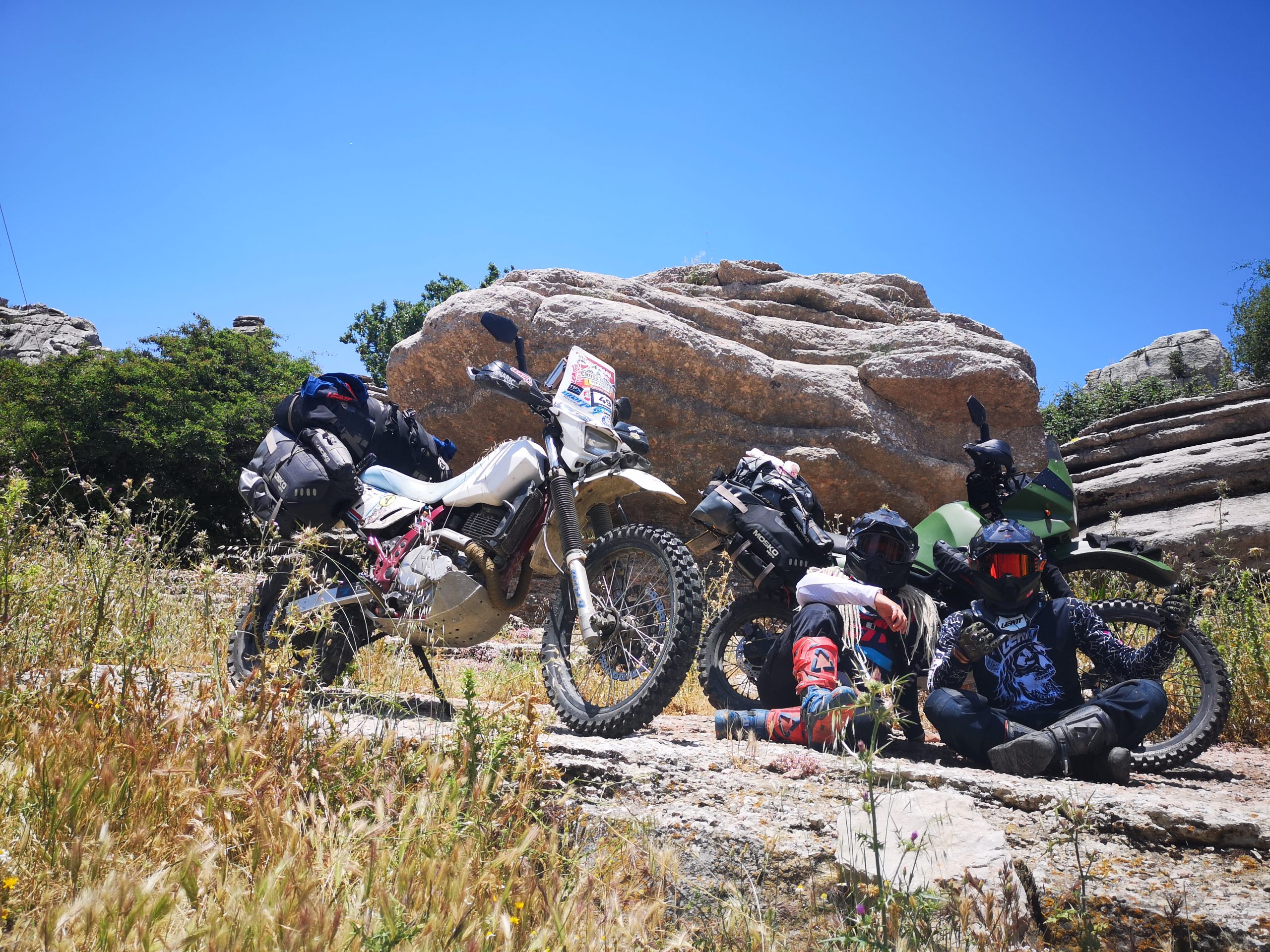 Determining what is overland travel to you is also your own decision. Some people will tell you overland travel is only kosher if you mostly stick to off-road routes, aim for the most remote places on the planet, camp and cook your own food all the way, repair your own vehicle, and circumnavigate the world.
Others will tell you overland travel isn't about the bare-bones expedition to the most faraway corners of the earth but rather, simply a way of traveling slower, on land, and for as long as you like, regardless of whether you're always camping in the bush or staying at AirBnBs every once in a while. There isn't a one-fits-all formula for overland travel, and it's up to you to design your own journey.
Cycling, Motorcycling, or Driving? Overland Rig Rundown
Wherever you go, overland travel means you'll need some sort of transport. A bicycle is probably the most economical means of travel, and if you're made of tough stuff, cycling around the world is an incredible experience.
I'm made of slightly less tough stuff, so for me, a motorcycle was a better option. Lennart and I have been traveling on motorcycles for a while now, our combined routes covering the Americas, some of the Caribbean, and Europe.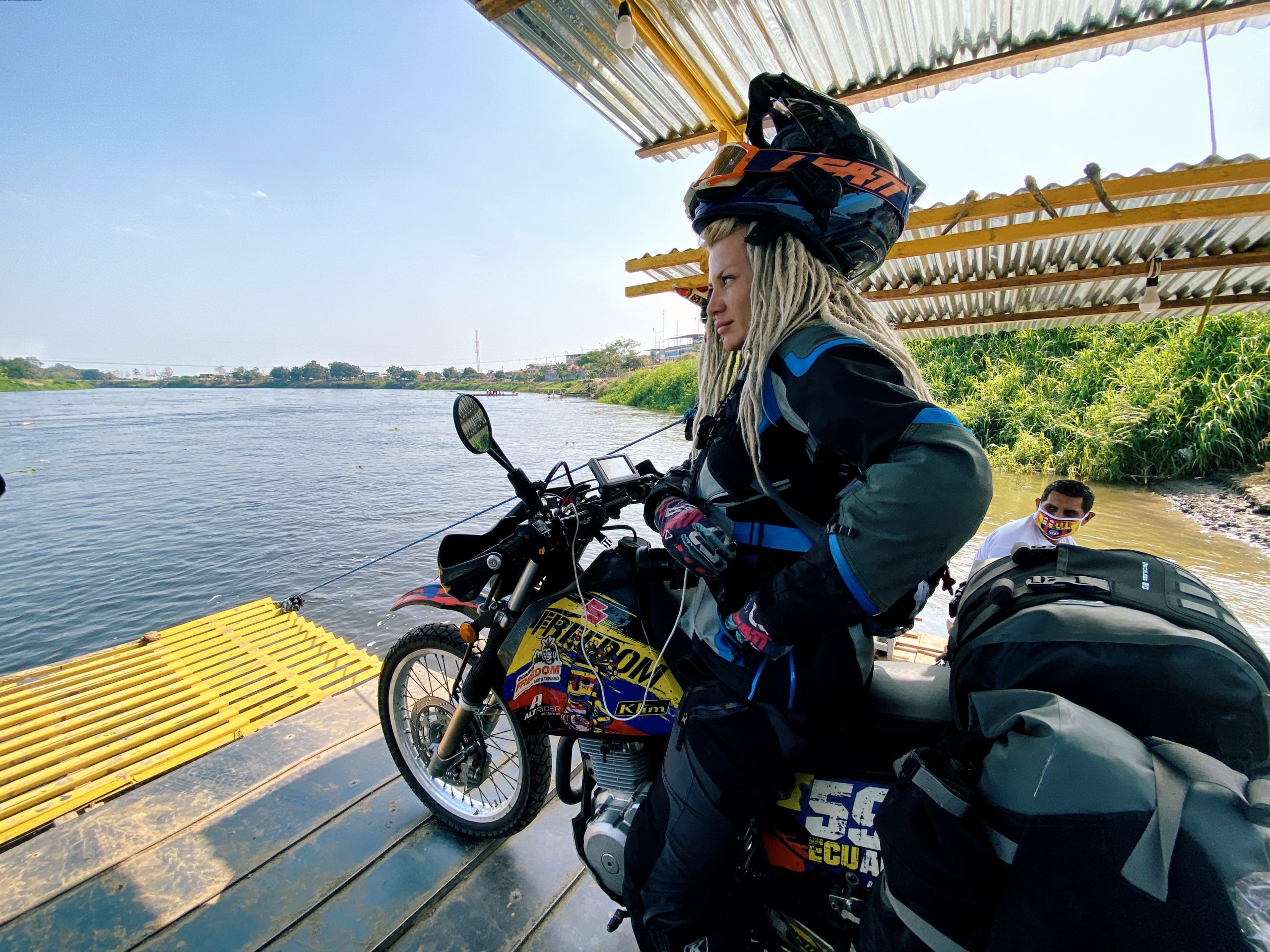 A motorcycle is a fantastic overland vehicle: it's lightweight, fuel-efficient, cheap to ship across oceans, and it gives you a sense of freedom that four wheels just can't offer. If you're looking for overland motorcycle travel inspiration, check out the Piki Piki Overland blog: South Africans Michnus and Elsebie have been overlanding on their bikes for nearly a decade now, and they've got tons of great information on their website.
If you're not sure how to get started, check out these articles on motorcycle adventures:
The only disadvantage of overlanding by motorcycle is that you're essentially homeless, always having to camp or find shelter. This is a part of why we're now building our own overland vehicle: we want to have our own space, our own little office, bedroom, kitchen, bathroom, and bike garage on wheels. This way, we can be completely self-sufficient and independent, and this is what overland travel is for us: freedom.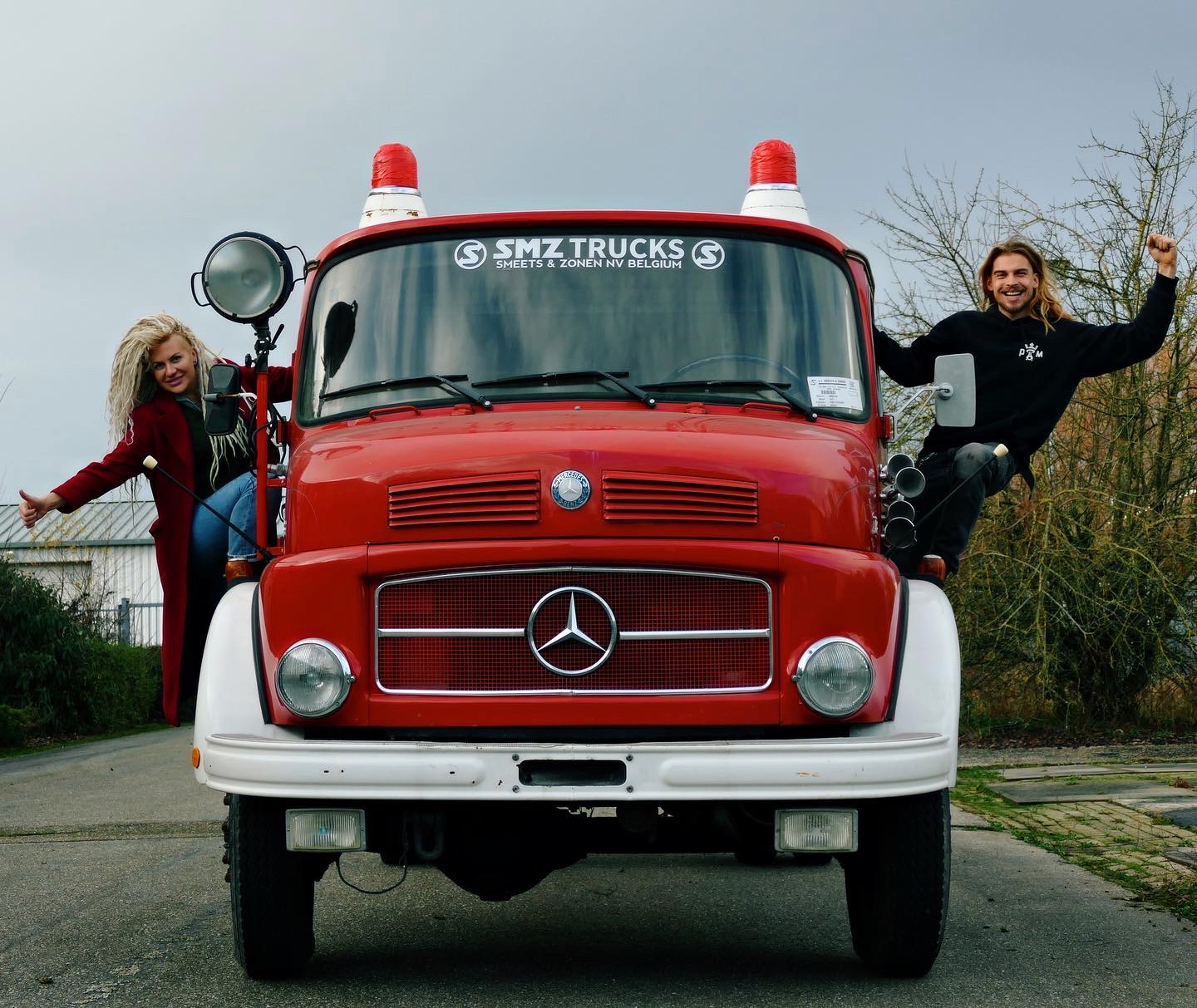 When you travel overland in an expedition vehicle, you can hit some truly remote places and have sufficient energy, water, and food resources for weeks, easily cover long distances, and park the thing wherever you please. The moment you close the doors, you're home, even if you happen to be in the middle of the Gobi Desert or the Serengeti.
How to Start Overlanding
Whatever means of transport you choose, you'll need to start somewhere. If it's a motorcycle, forums like Horizons Unlimited and ADV Rider are great resources for information on routes, international borders, paperwork, and shipping. If you're driving a car, a camper, or a truck, Expedition Portal is a fantastic place to start.
First off, you'll need to decide on a route. It doesn't have to be exact, and sometimes, it's more of a general direction rather than a precise destination. Whichever way you go, it's usually a good idea to pick an overland route with no vehicle shipping involved, for example:
Europe to Africa

Europe to Asia

US or Canada to South America
Vehicle shipping isn't as big of a hassle as most people think (I've shipped my bike from Chile to Poland with zero issues and a small budget), but if you're driving a huge truck, the costs can add up quickly.
Next, it's worth doing a little trial run. Before you go off into the sunset to spend months or years roaming the world, go for a ten-day or a two-week trip in your own country. This is a great way to test out your rig and your gear, troubleshoot some issues, and sort out your luggage and set up before you leave for the big journey.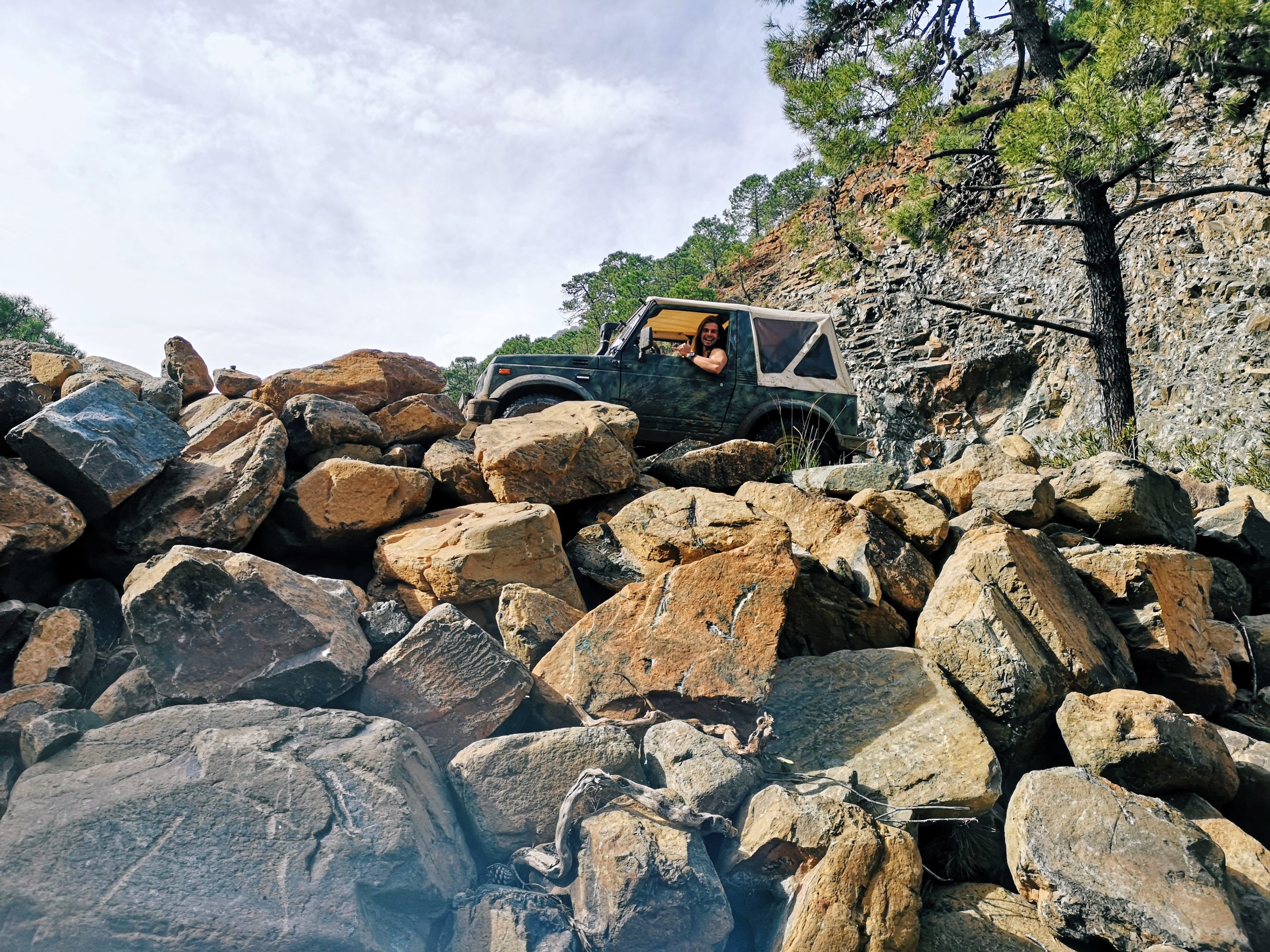 Finally, get your paperwork in order. Some countries require a carnet de passage (a sort of a vehicle passport), others do not; for some places, you may need malaria or yellow fever shots; insurance is always important, and some countries require you to obtain a visa before entering. Do a little bit of research and prep – it'll pay off in the long run.
Why Travel Overland?
By now, you know overland travel is a tad more involved than booking a flight or a holiday. It's impossible to plan for every eventuality when you travel this way. Stuff will break, some border officials will be grumpy, there will be road closures, flat tires, bad weather, and unexpected delays; you may need to repair your bike or truck under sketchy conditions, get creative with your routes, and find a way to get unstuck when you hit a patch of deep sand or mud.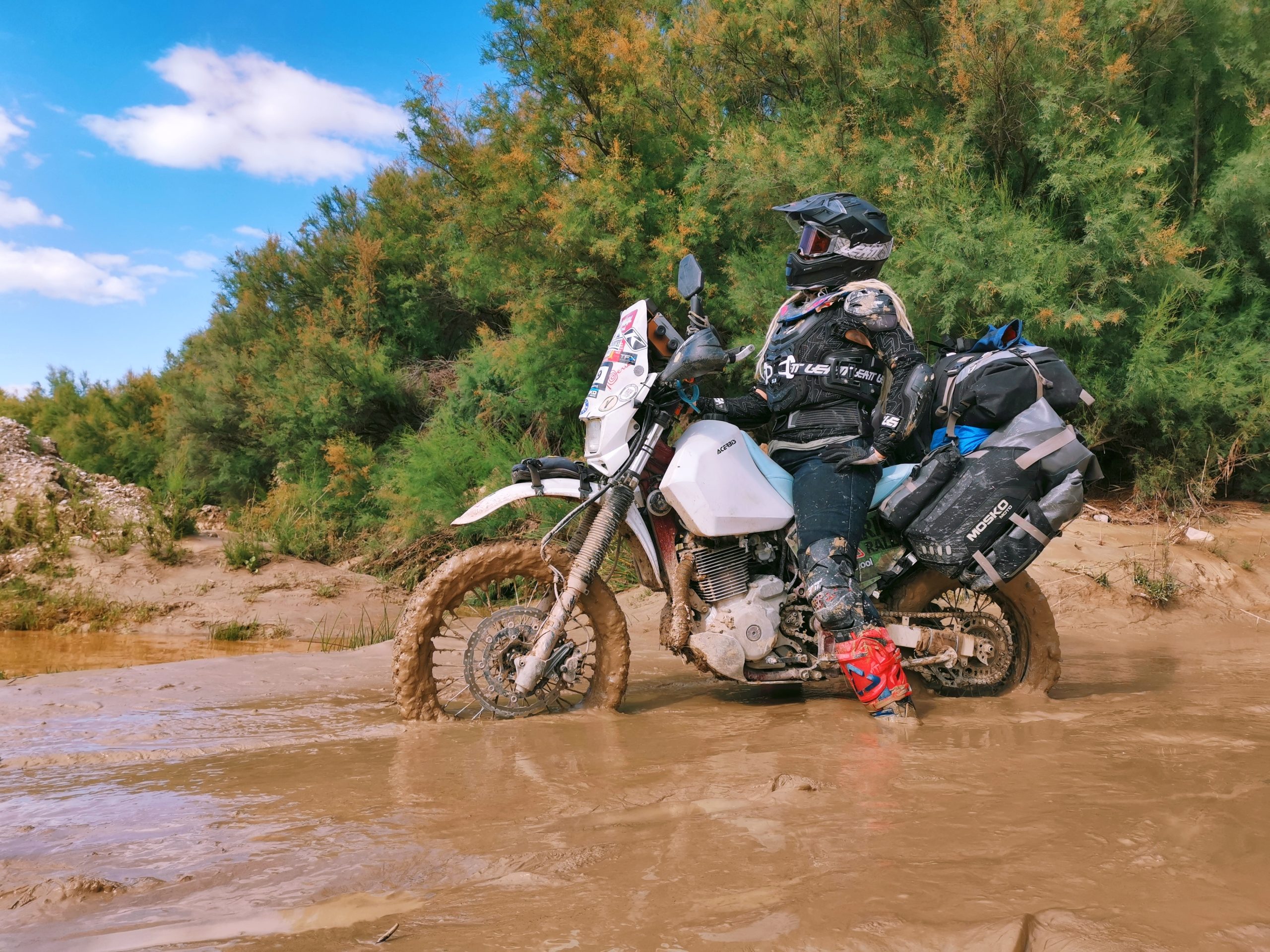 You'll need to think on your feet, be resilient, solve problems on the fly, and be open to whatever comes along. Overland travel isn't about comfort, it's about adventure.
And sometimes, adventure may test you.
But that is the beauty of the whole thing.
We live in a world so strictly regulated, so predictable, and so comfortable that we've long forgotten what it's like to simply roll under the stars, destination vague or unknown, exploring the land as it unfurls in front of you, meeting different people along the way, and not quite knowing where you're going to sleep that night.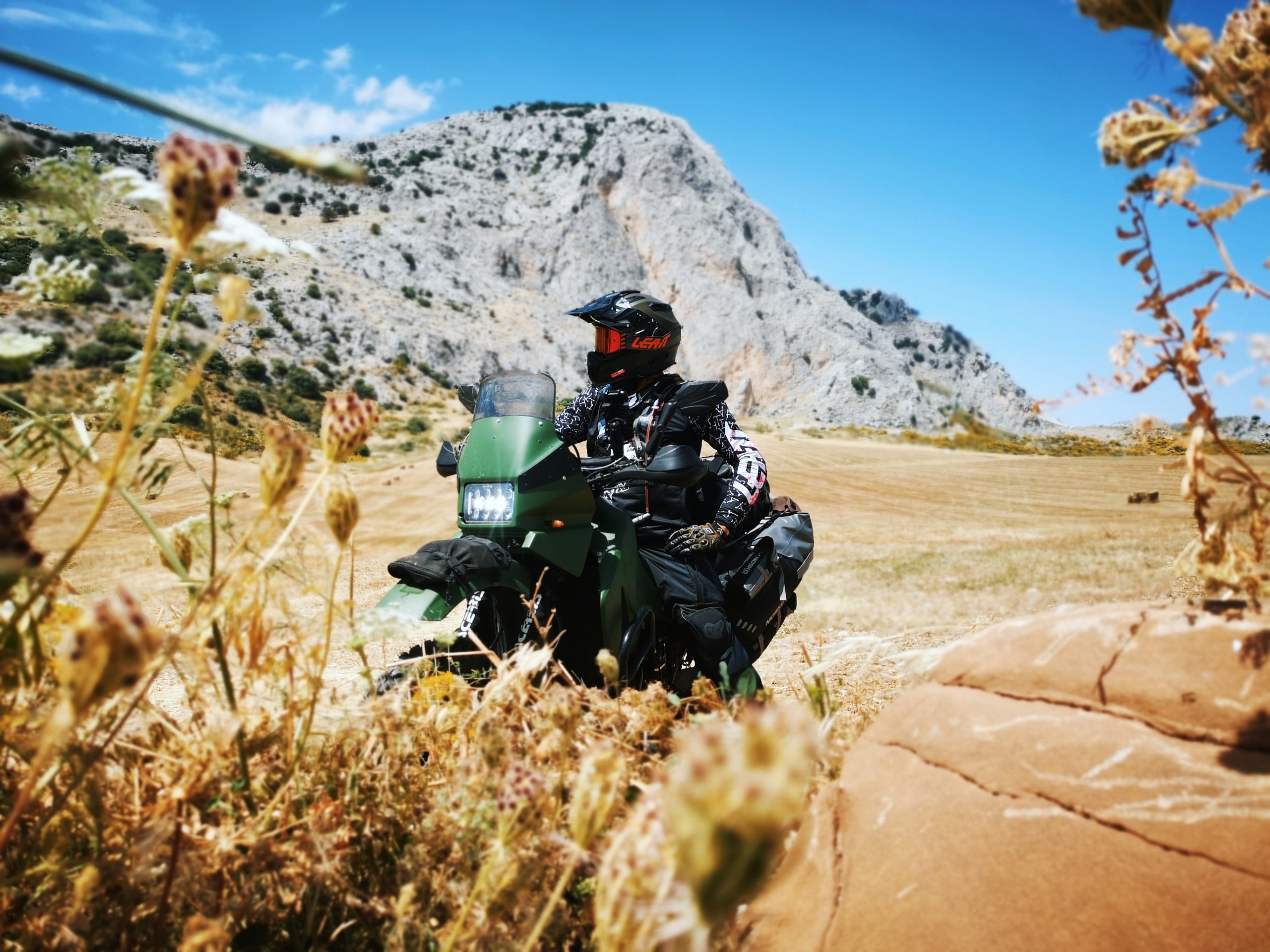 Overland travel is an expedition into the world and into yourself, opening your mind to new horizons, new ways of life, and new people. It's about immersing yourself fully in the moment and in the culture, overcoming obstacles, and staying curious. The sense of wonder is rarer and rarer in our air-conditioned offices and our urban environments, and yes, overland travel may sound scary – but it's also what makes you feel alive.
So don't let the potential pitfalls stop you: they'll only make you more resilient. Jump on your bike, start the engine of your truck, and hit that open road.
Adventure is waiting, and a big wild world is out there.