Adventure Motorcycle Tour in Colombia: ride the Andes Mountains, Tatacoa Desert, and Cocora Valley trails aboard Honda XRE300's! Expedition menu: spectacular views, off-road shenanigans, great stays, tarmac twisties, and a crew of riders hellbent on adventure.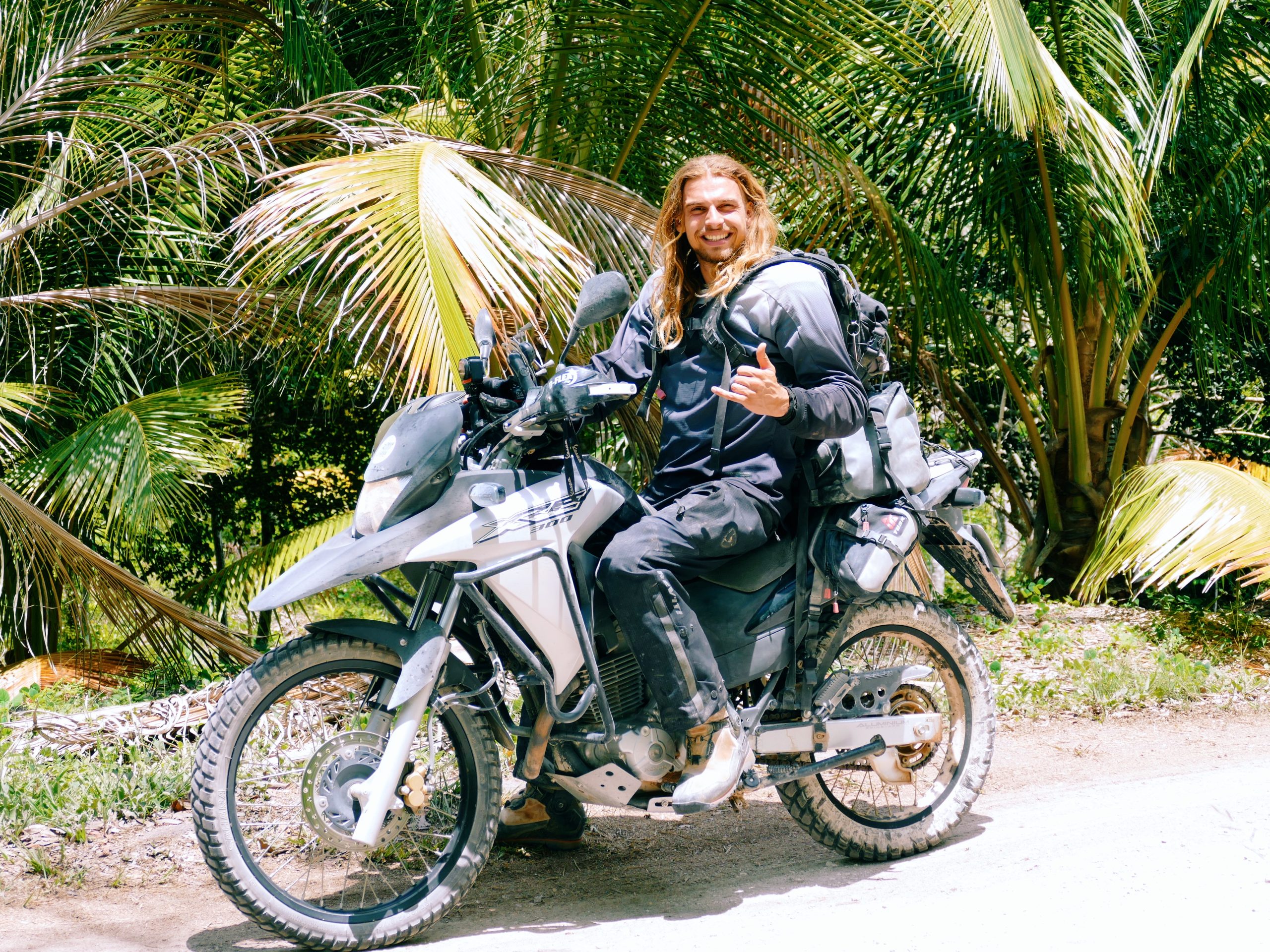 This November, we're headed to Colombia for a twelve-day adventure motorcycle expedition – and you can join the mayhem!
Starting in Medellin, the City of Eternal Spring, we'll follow the spine of the Andes Mountains riding local trails, exploring places off the beaten path, and dipping down into the mysterious Tatacoa Desert. We'll cover some serious dirt and tarmac miles, ride the crazy Andean twisties, sample delicious local food, and kick back in unique and comfy stays after each day's ride.
The Plot: Colombia off the beaten path
The Dates: November 21 – December 2
The Bikes: Honda XRE300 (luggage included)
The Guides: Lennart and Bob (we speak English, Dutch, broken Spanglish and a little German)
The Highlights: Andes Mountains/Coffee Region/Tatacoa Desert/River Magdalena
The Pricing: USD 3,716// EUR €3,340 (Includes: bikes, fuel, accommodation, breakfasts, park fees, and the first beer upon arrival)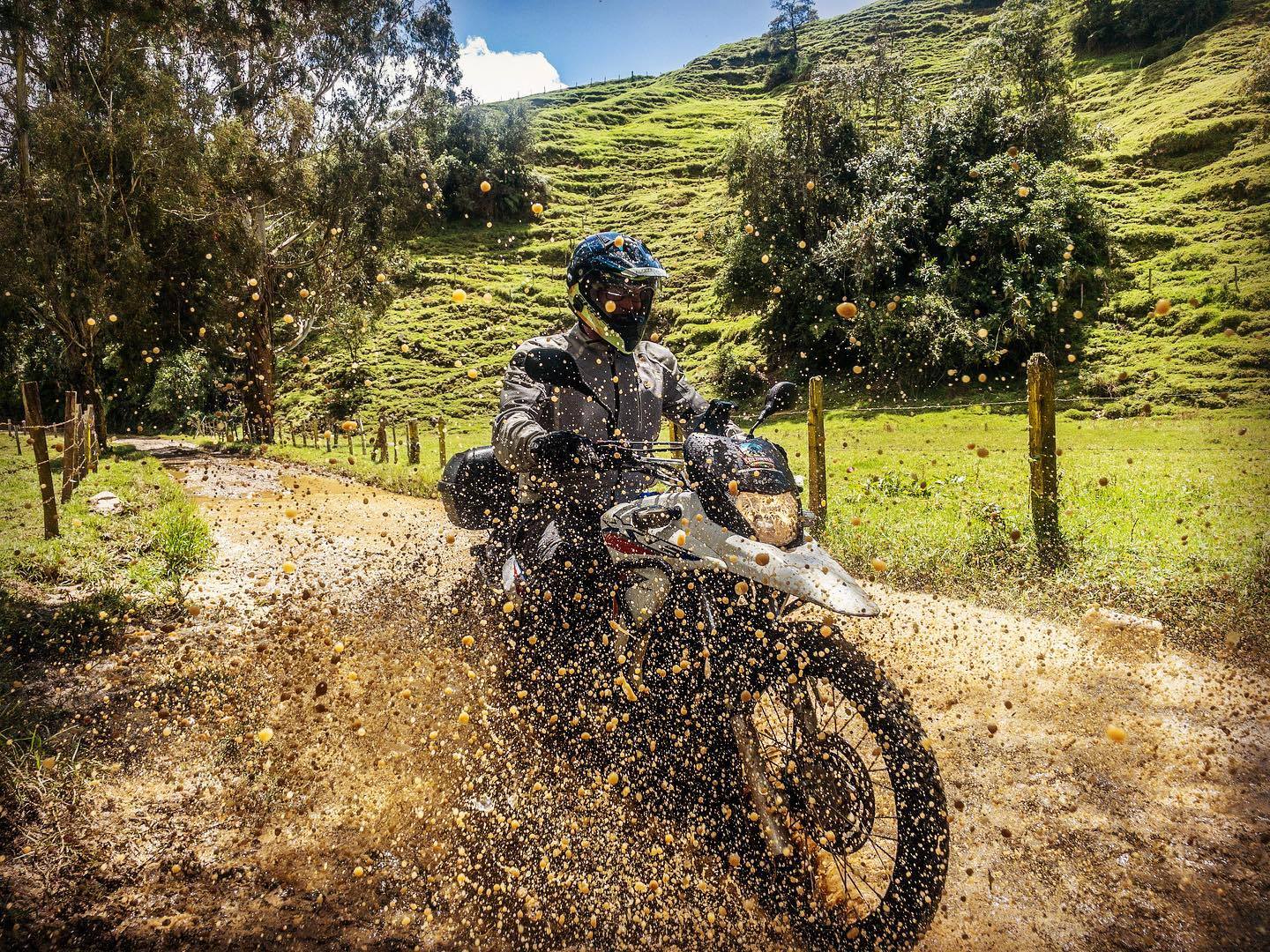 Intro into Adventure
Think riding South America is for experienced, seasoned riders only? Think again.
South America CAN be tough, especially if you're headed to Southern Bolivia or the Peruvian Andes and going it alone on dirt. High altitude, remote places, sketchy trails – all of that does require some experience.
But then, how do you gain experience if you never go? We think the best way to train for adventure is to go on an actual adventure, and that's why we're inviting beginner/mid level riders to join our Colombia adventure bike tour.
Learn adventure motorcycling in the Andes Mountains – where adventure is born
Boost your dirt-riding skills with the help of your tour guides as you go along
Learn basic dirt techniques/endurance/multi-day adventuring
Travel somewhere truly spectacular while improving your riding (and level of awesome)
Gain confidence to plot your own moto adventures!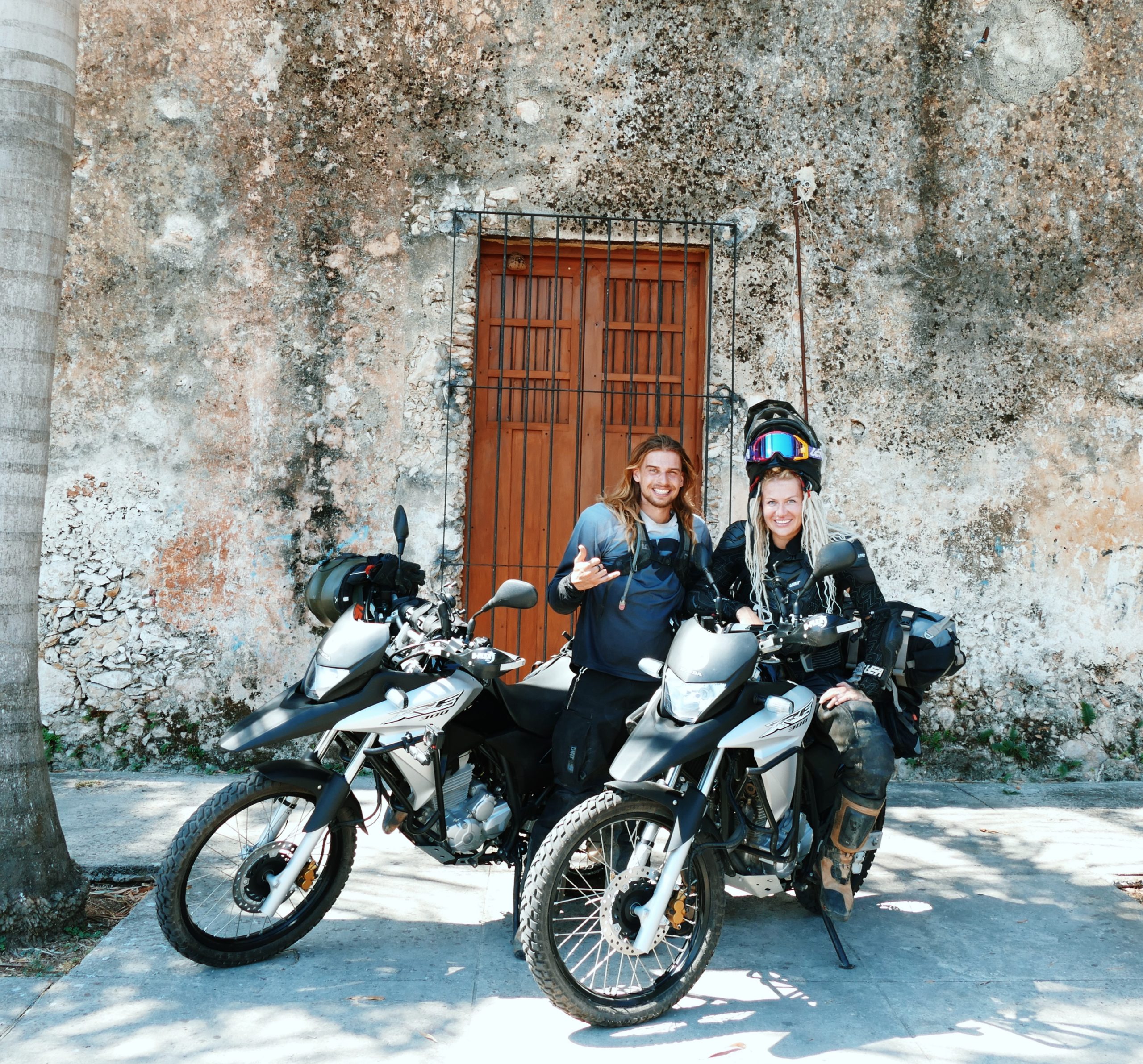 For us, the best part of leading tours is seeing our riders discover adventure and using our tours as a kickstarter for their own, independent travels afterward. If you're just starting out in the ADV world, planning a South America trip on your own can be daunting – but after our Colombia expedition, we bet you'll feel a hell of a lot more confident to plan your own rides around the world!
Our Colombia tour is for you if:
You're new to ADV, but you'd like to ride somewhere seriously spectacular instead of training at home
You love exploring and learning on the go
You're thinking of transitioning from road riding to ADV/dirt but need practice and pointers
You're an adventure rider wanting to explore South America but not ready to go solo just yet
Why Colombia?
When it comes to motorcycling in South America, Colombia is one of the most diverse countries to explore on bikes. In just twelve days, you can be riding the Andes Mountains at high altitude, spotting alligators in the lowlands of River Magdalena, and finding yourself in the red canyonlands of the Tatacoa Desert.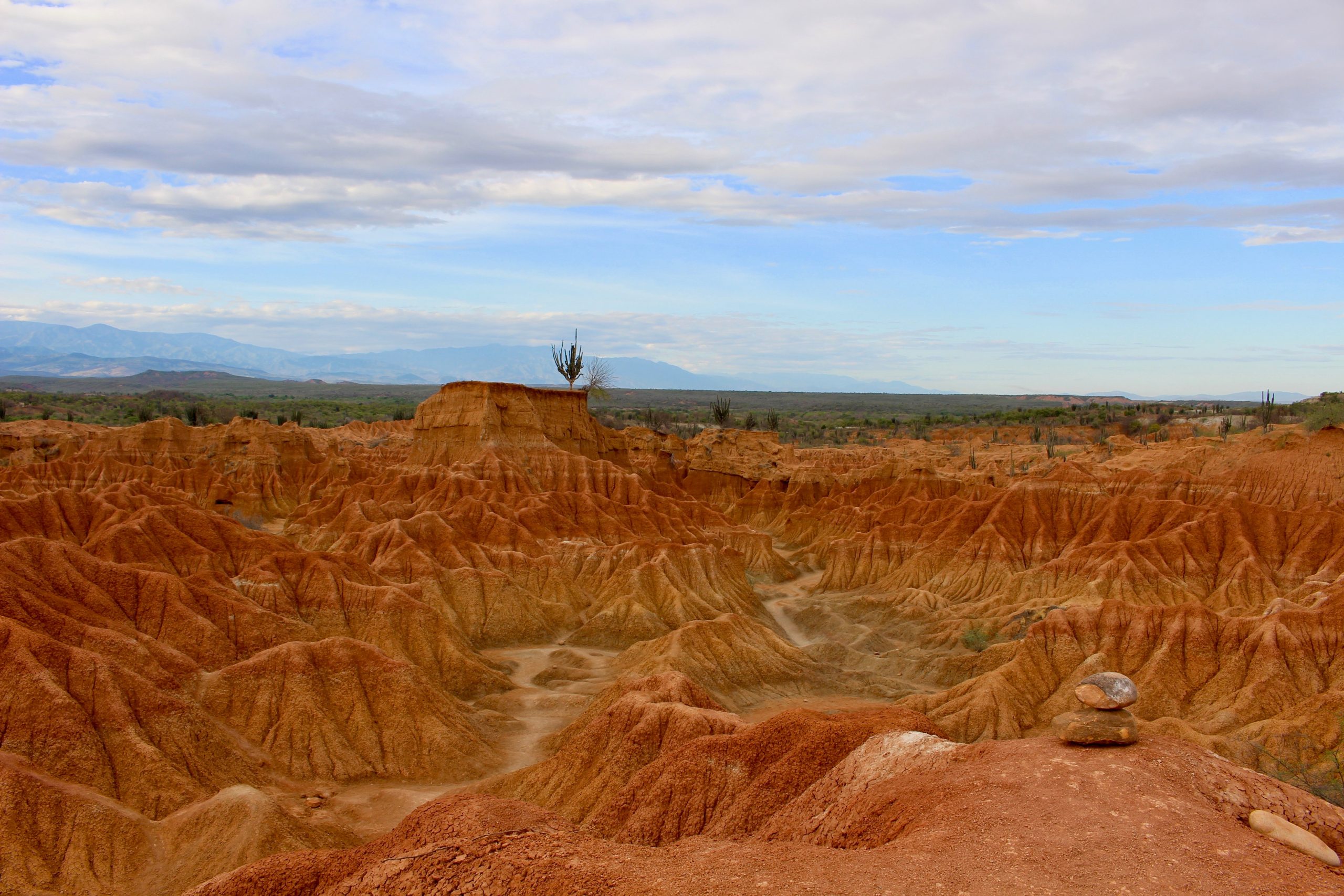 There are so many awesome dirt trails and crazy mountain roads that you'll probably forget how to ride in a straight line altogether, and the scenery will be changing every single day.
The riding and the landscapes aside, we'll be staying in unique Colombian haciendas, comfy hotels boasting swimming pools (and floating bars), and enjoying delicious local cuisine at every turn.
On rest days, we'll go on 4×4 tours to organic coffee farms and bamboo forest hikes, kick back by the poolside, or visit alligator sanctuaries; in Medellin, we'll go check out the local nightlife, and in Tatacoa, we'll get to experience the starriest skies in Northern hemisphere.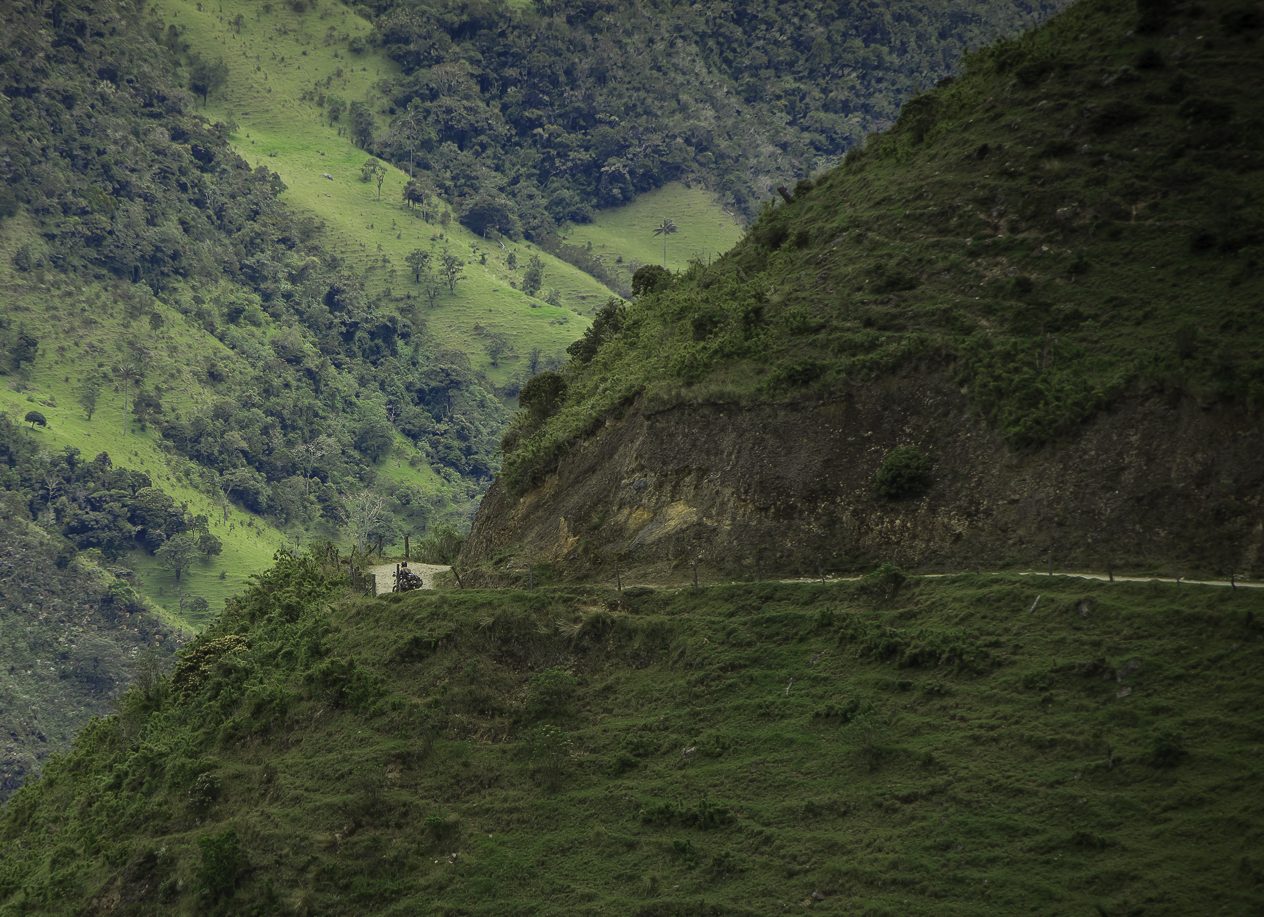 In other words, we're jam-packing this tour with Holy-Shit-Is-This-Even-Real scenery, incredible riding, gnarly trails, and comfortable accommodation (let's face it, it's nice to relax after a hard day's ride). We'll be averaging around 230km a day, adjusting the pace of the tour depending on the riders, and having a ridiculous amount of fun in the process.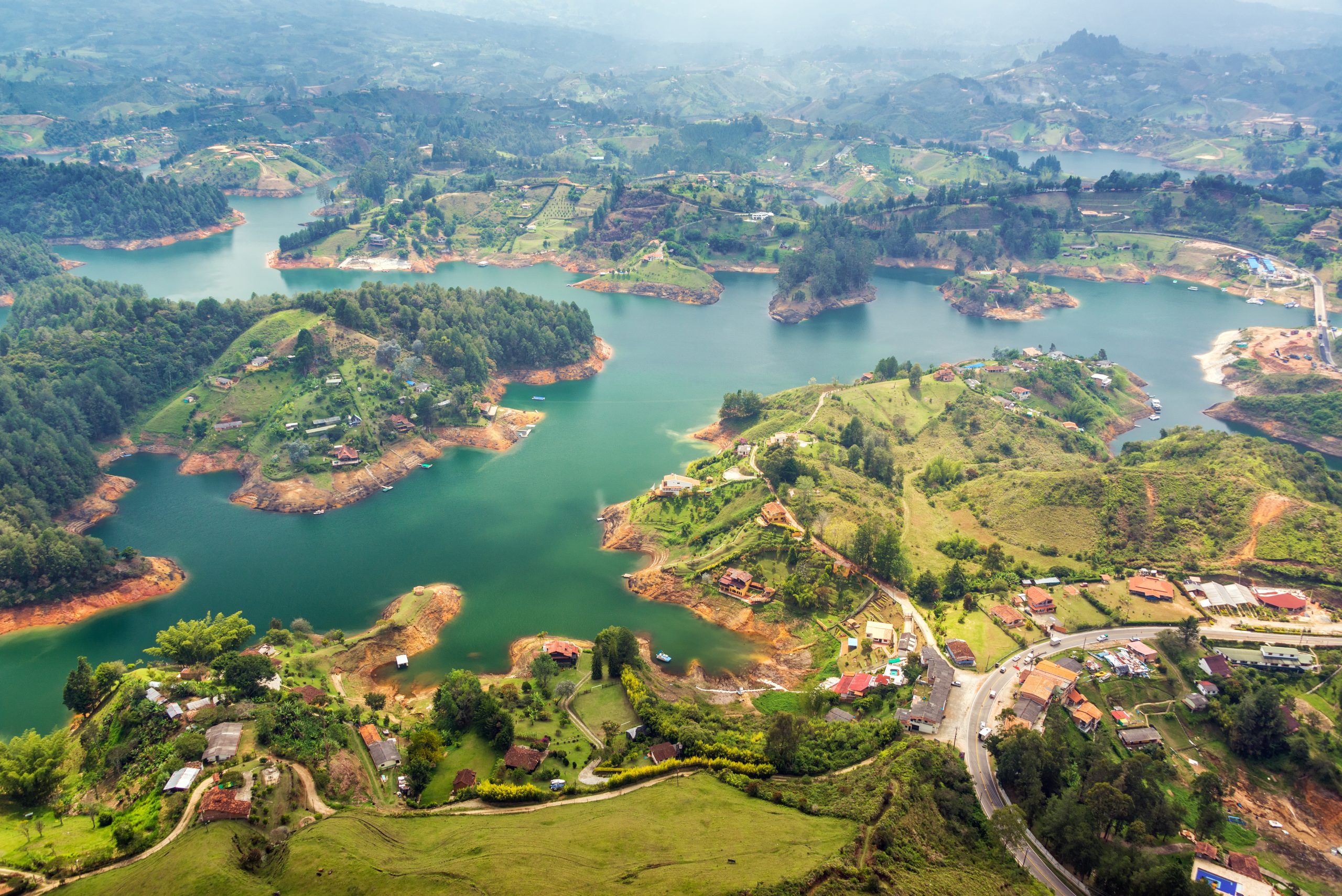 The Nitty Gritty:
-This adventure motorcycle tour in Colombia is for riders who love exploring remote destinations, riding on and off the road, and experiencing South America up close and personal
-The bikes we chose – Honda XRE300's – are ideal for this type of travel: they're fun on the mountain roads, steady and lightweight on off-road trails, and easy to manage regardless of what you're riding at home. They're nimble, fun, and can take on anything you throw at them.
-Your guides, Lennart and Bob, are sworn motorcycle maniacs always on the lookout for the next obscure destination – but our priority, first and foremost, is YOUR adventure! We'll be guiding the tour, maintaining the bikes, making sure everyone's enjoying the ride, giving you riding tips and training, and taking care of every little detail along the way. We might, on occasion, get you into unspecified off-road trouble – but we promise we'll get you out of it, too!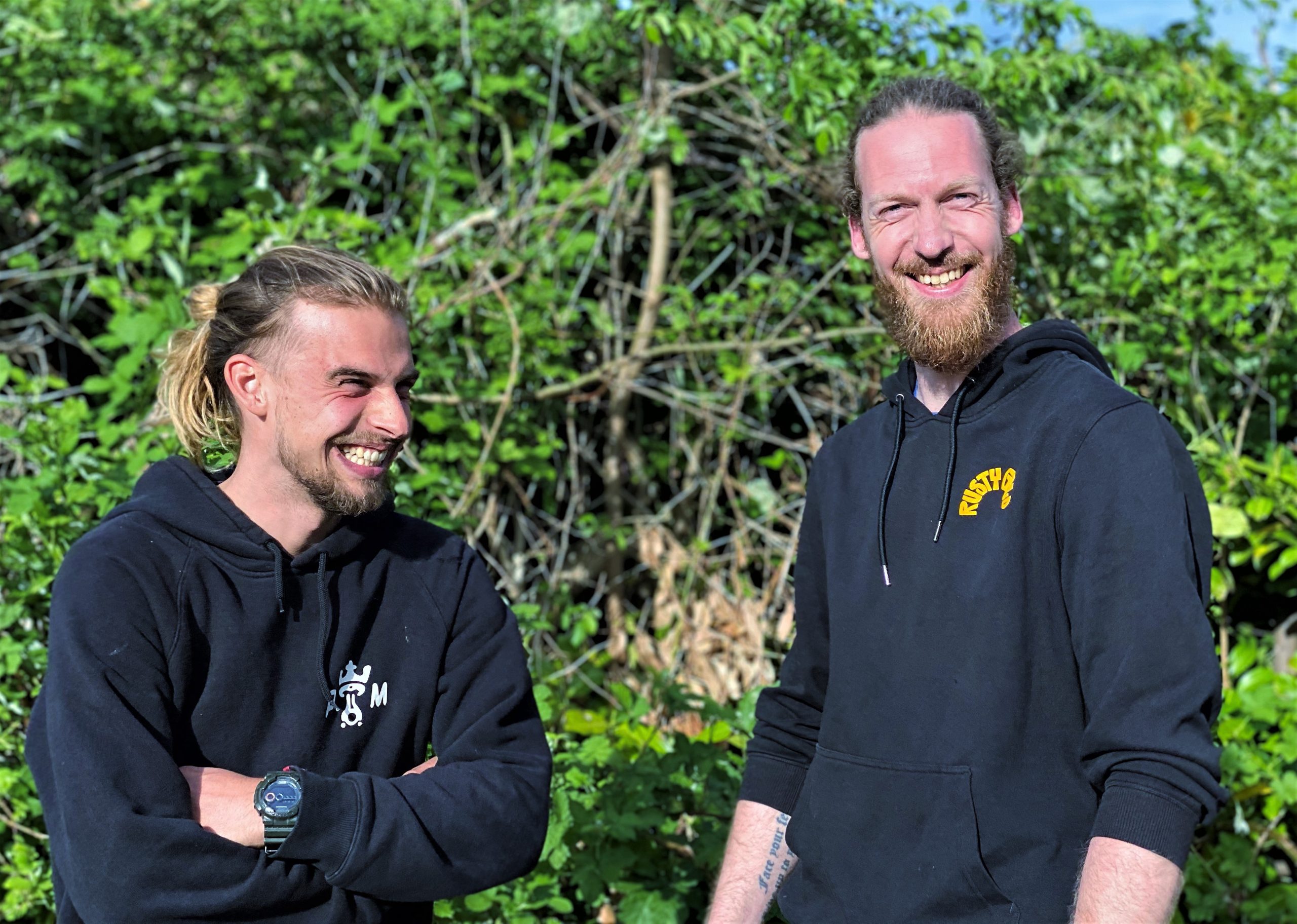 -The tour duration is twelve days including arrival and departure. In total, we'll have eight riding days and two rest days in between so you can catch a breather and enjoy Colombia off the bike, too – think organic coffee farm tours, chill afternoons poolside, or a bamboo forest hike should you feel like it.
-If you have more than twelve days to spare and would like to see more of Colombia, we'd be thrilled to give you some pointers! After the tour, you can hang out in Medellin some more, kick back on Colombia's Caribbean coast, or visit the San Gil canyon for rafting, paragliding, or ATV fun. If you've got more holiday time saved up, we'll be stoked to help you extend your Colombian adventures!
Ready to ride?
FAQ
Where do I fly in?
Book your flights to and from Medellin, Colombia. We'll pick you up at the airport!
What it's like to ride motorcycles in Colombia?
Colombia often feels like it's been designed with riders in mind: the roads here are twisty and fun, the off-road trails offer fantastic views, and Colombians love motorcycles – so much so that you'll get friendly waves and smiles from the locals everywhere you go. Colombian traffic may appear a little hectic in the bigger cities, and you'll need to watch out for wandering livestock out in the backcountry, but riding in Colombia is safe – and it's ridiculous fun as well as being the perfect training ground for adventure motorcycling.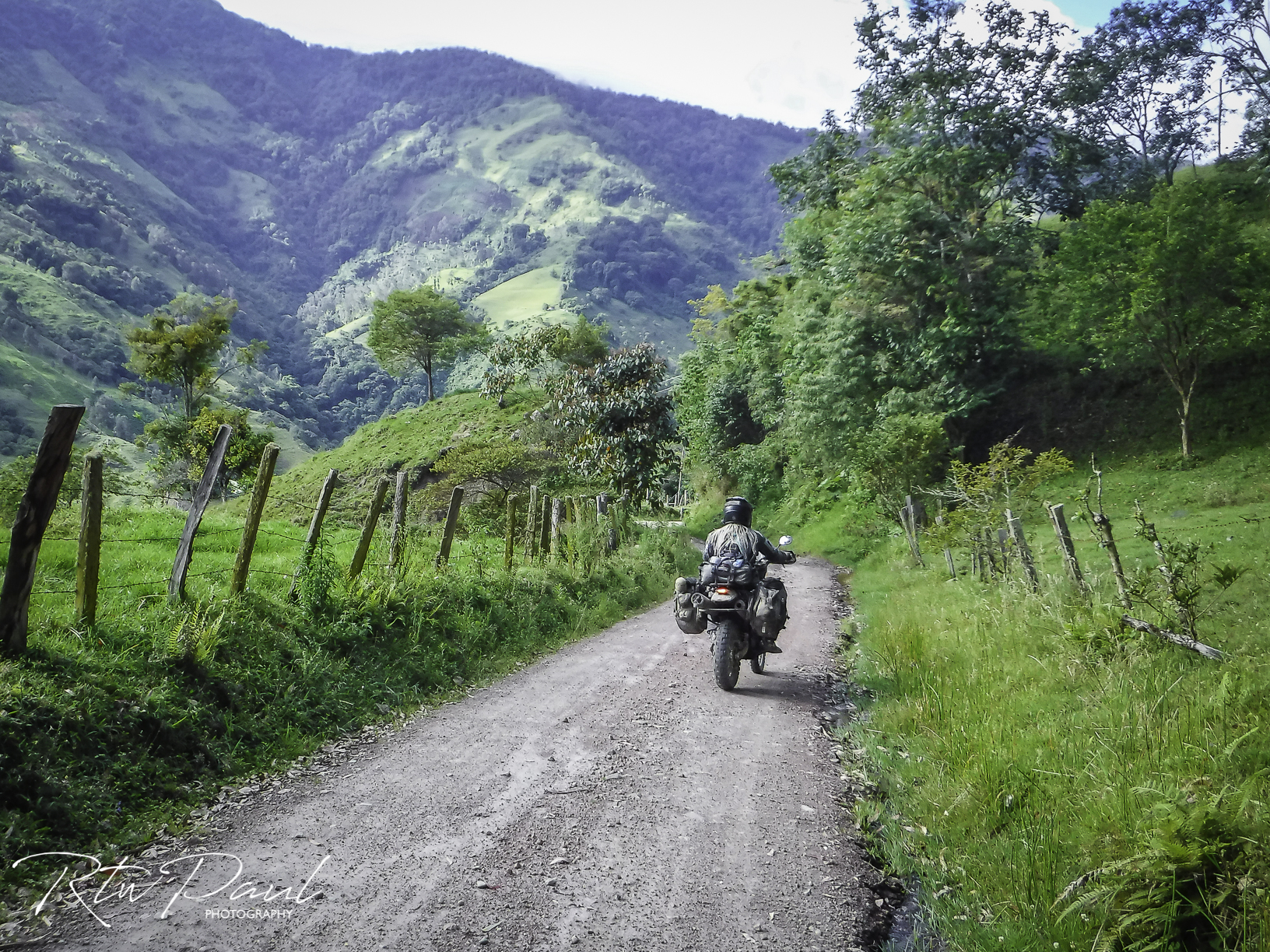 What's the weather like?
Mild, warm, and sunny! We don't expect rain or cold, but at higher altitudes, weather can sometimes be a little unpredictable, so it's best to have rain gear and a thermal layer or an over-jacket just in case.
What about motorcycle insurance?
The bikes come with liability insurance and emergency medical insurance; if you damage the bike, you'll need to pay for 100% of the damage. We strongly recommend you have a good travel insurance policy that covers motorcycling and other outdoor activities.
Is this tour suitable for couples?
Hell yes! There's nothing like adventuring together and sharing the ride.
What does the price include?
The price of the tour includes airport transfer, motorcycle rental, fuel, accommodation, breakfasts, and expenses like National Park entry fees. It does not include flights, lunch and dinner meals, and rest day activities.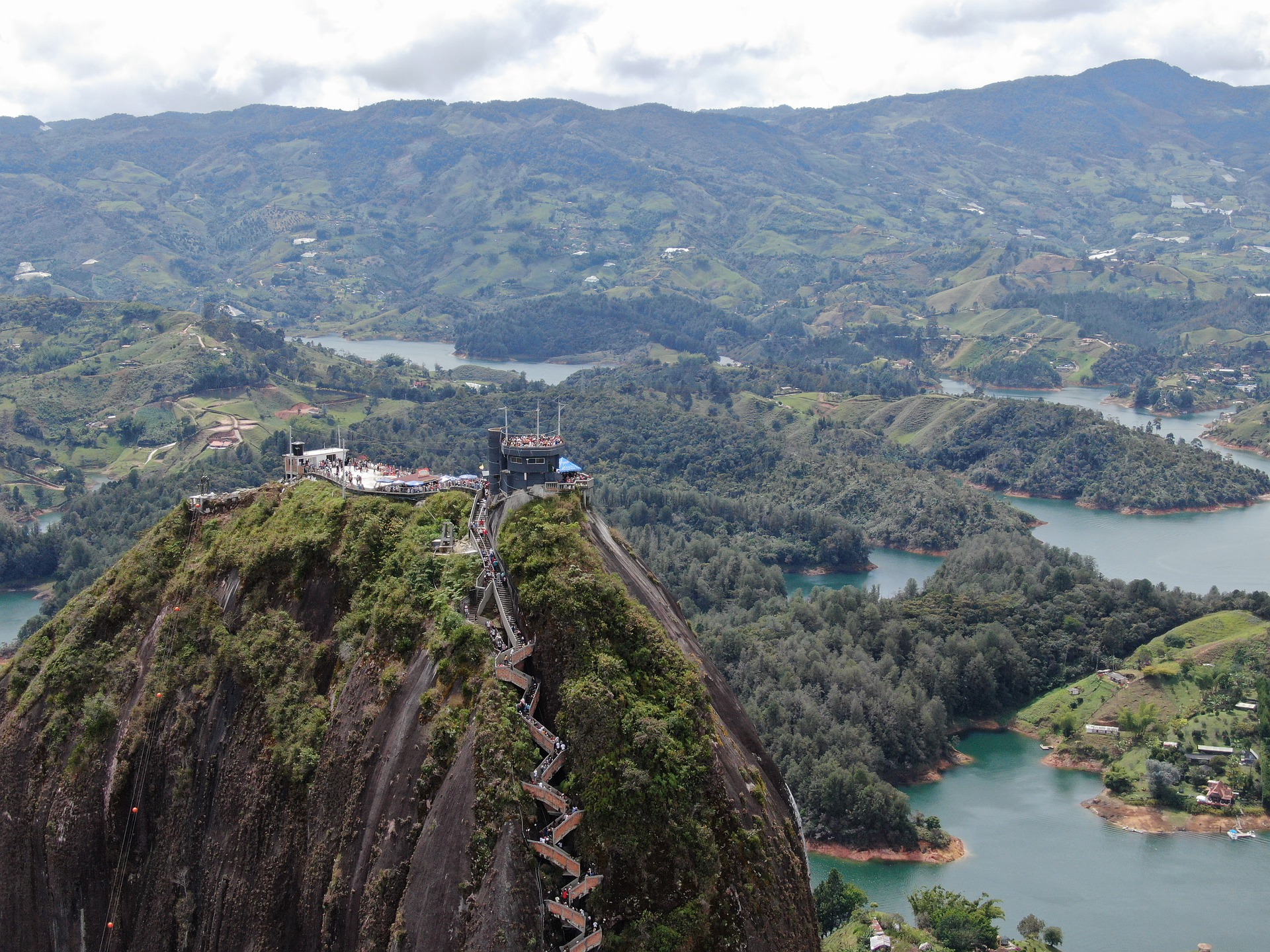 What's the accommodation like?
Most days, we'll have comfortable hotels with all the amenities, and to add a little local flavor, we'll spend two nights in a traditional Colombian hacienda complete with horseback riding and local food.