Going from adventure riding and traveling to rally racing sounds like a smooth transition: as an adventure rider, you're already used to riding in all weather and on all terrain. Your off-road skills are somewhat passable, you're no stranger to riding in all sorts of conditions and sometimes, spending more than eight hours on the bike daily.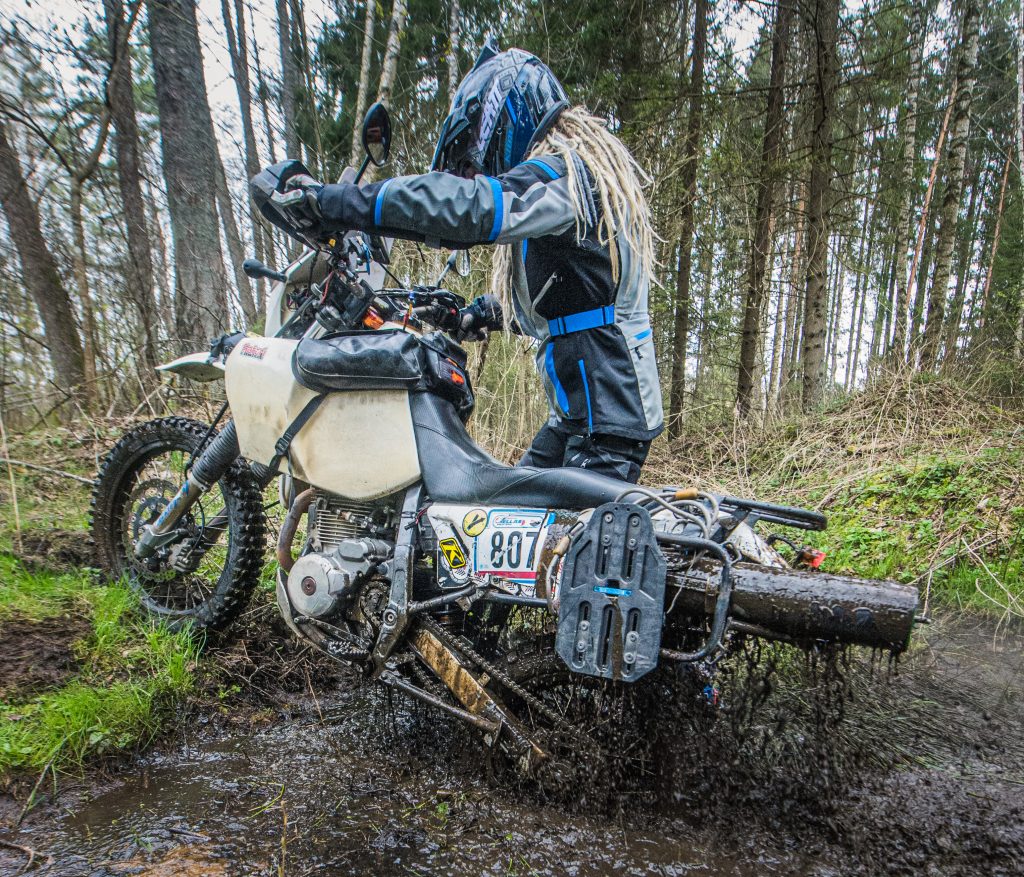 A rally race is essentially an adventure ride on steroids: with the added pressure of timing, roadbook navigation, and crazy daily distances, the stakes are much higher, but for me, going from ADV to rally felt like a natural step forward. After three years on and off the road on my Suzuki DR650, I finally took the leap and have now raced several international cross-country roadbook rallies ranging from Hellas Rally Raid and Hispania rally to hybrid events like the Dinaric Rally. And for the most part, while I haven't achieved anything significant in terms of sporting results, I've had some ridiculous fun, pushed my own edge beyond what I thought was possible, and got hopelessly hooked on the rally racing world.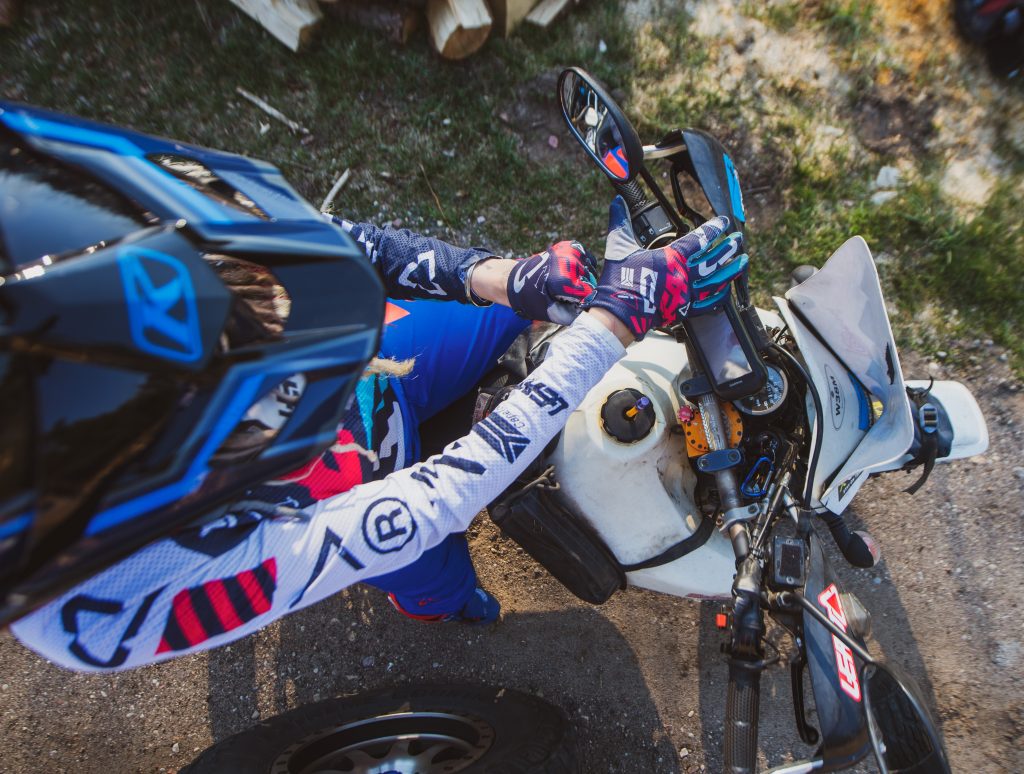 But much like your skills – and sometimes, your sanity – will get tested to its limits in a rally setting, so will your riding gear. As adventure riders, we're already wearing some tough, durable, protective gear and stick to the ATGATT principle; yet during a race, the protection is even more important as there's a bigger risk of high-speed crashes on all sorts of hostile terrain from sharp rocks to boulder-filled ravines. So let's talk adventure vs rally gear: can you use your adventure kit in a rally setting?
Adventure vs Rally Gear
When it comes to body armor, jackets, and pants, the answer is no – racing in an adventure suit is a bad idea, as I learned during the Trans Alen Tejo rally training event. Adventure jackets and pants are way too heavy and hot, and they restrict your movement on the bike. Motocross gear works much better, and there's just no way around it.
What about helmets, however? Do you need a motocross helmet to race? For me, I found that the one piece of gear I can use for both adventure riding and rally racing is my Klim Krios Pro helmet with an integrated Koroyd system. Sure, this helmet isn't designed for pure off road: it has an ADV design through and through, but that's precisely why it works great in any scenario. Here's why.
Light is Right
For one, the Klim Krios Pro is incredibly light. At just 1,300 grams, this is the lightest helmet I've ever owned, and it makes a massive difference when you're spending 8+ hours on the bike daily for seven days straight. Rally racing is all about endurance: it's a marathon, not a sprint, and a lightweight helmet can be a gamechanger in the way your head and neck feels after days of hard riding. I tried on several motocross style helmets geared towards rally racers, but the Klim Krios Pro remained unmatched in terms of lightness and comfort.
Carbon and Koroyd Tech
The best part is that while the helmet is light as a feather and as comfortable as can be, Krios Pro has not compromised on safety in any way. Quite the contrary: not only the Krios Pro has a full carbon shell and is ECE/DOT certified, but it also sports the integrated Koroyd technology. Koroyd is, essentially, a structure of tiny plastic tubes welded together which crumple upon impact dispersing the impact forces and reducing risk of serious head injury. Added bonus? Koroyd adds a whole different level of ventilation: because it's not a solid piece of plastic but a unique tubular structure, it allows for far more air flow, and it makes a huge difference when you're racing in hot temperatures and staying on the bike for hours without stopping. The inner pads of the helmet are made of moisture-wicking materials which helps manage excessive sweat, and with the Koroyd tech, the helmet remains lightweight, well-ventilated, and safer than any other helmet on the market I know.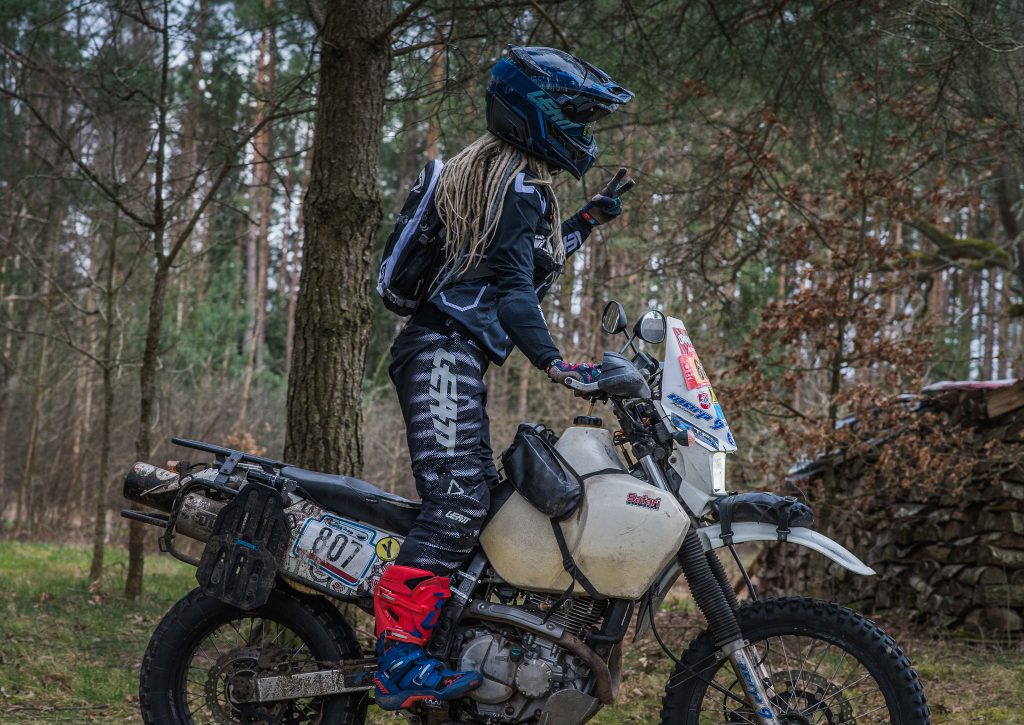 My gear setup has changed a lot over the years: Klim Artemis remains my go-to for when I'm traveling or doing some trails on the bike. For racing, I swap for Leatt body armor, knee braces, neck brace, and light enduro pants and jerseys. When it comes to my helmet, however, it's always a Klim Krios Pro – I have had several bad crashes in it when I've landed on my head at odd angles, and every time, the Krios had my back. By now, it's the third Klim Krios I own, and I trust it'll see me through the next leg of my journey and the upcoming rally races unscathed.
Post sponsored by: Koroyd